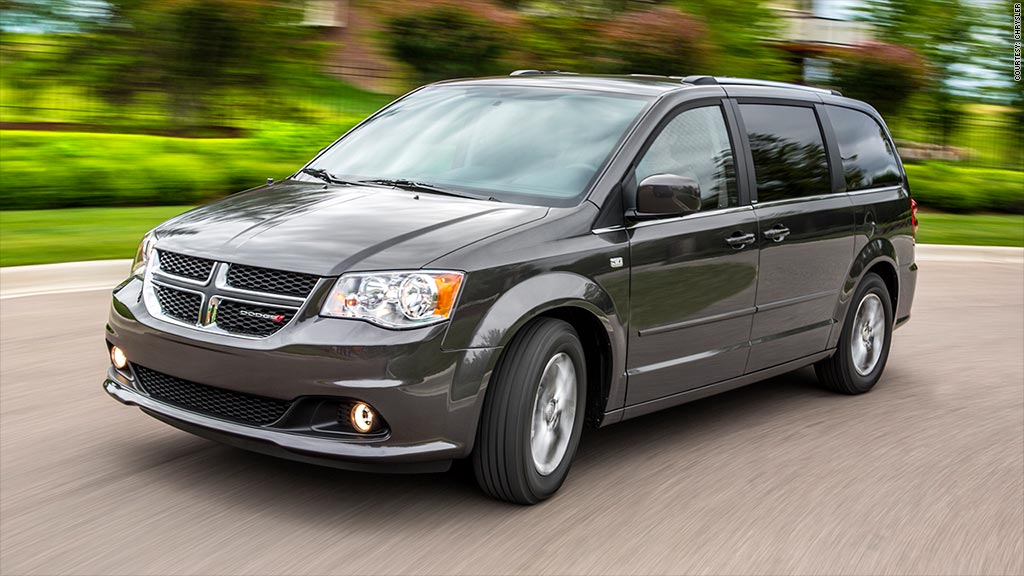 A plug-in hybrid minivan is among the new products coming from Chrysler in the next few years, according to presentations given by Fiat Chrysler Autos executives this week.
The presentations, which included glimpses of the company's future product plans, were part of an overview of the automaker's business strategy for the next five years.
It's unusual for an automaker to lay out details of future cars, trucks and SUVs but not for Fiat Chrysler CEO Sergio Marchionne who led the marathon business plan presentation five years ago, too. That one also included fairly detailed product plans.
The plug-in Town & Country minivan will go on sale around 2016, according to Chrysler, and is expected to get about 75 miles per gallon. It will be the first plug-in hybrid minivan sold in the U.S. by any major automaker.
At the same time, the Town & Country's sister-van, the nearly identical Dodge Grand Caravan, will die in 2016. Fiat Chrysler executives have been saying for a long time that having minivans sold by both brands just didn't make sense.
Gallery - Cool cars from the New York Auto Show
The minivan won't be the only plug-in hybrid option in Chrysler's line-up, either. A new Chrysler full-size plug-in hybrid crossover SUV is also coming in 2016. Like the van, it will also be available in a non-hybrid version.
These will be the first hybrids in any Chrysler, Jeep or Dodge line-up since the short-lived Chrysler Aspen and Dodge Durango hybrid SUVs which were only produced for a short time in 2008 before the factory shut down.
In all, the Chrysler brand's product line-up will be doubling, including a new Chrysler 100 compact car and a new mid-size crossover SUV.
Changes are also coming for the Jeep brand. Fiat Chrysler already unveiled the tiny new Jeep Renegade SUV at the New York Auto Show. On the other end of the size spectrum, the Jeep Grand Wagoneer full-size SUV, a name dear to Jeep aficionados, will make a comeback in 2018.
Five years ago, Chrysler Group announced that the SRT performance division would be split off as its own brand. Well, these five year plans aren't written in stone. This time, Marchionne announced that SRT would become a sub-brand under Dodge, making performance-tuned versions of Dodge products.
That also means that today's SRT Viper will once again be known as the Dodge Viper.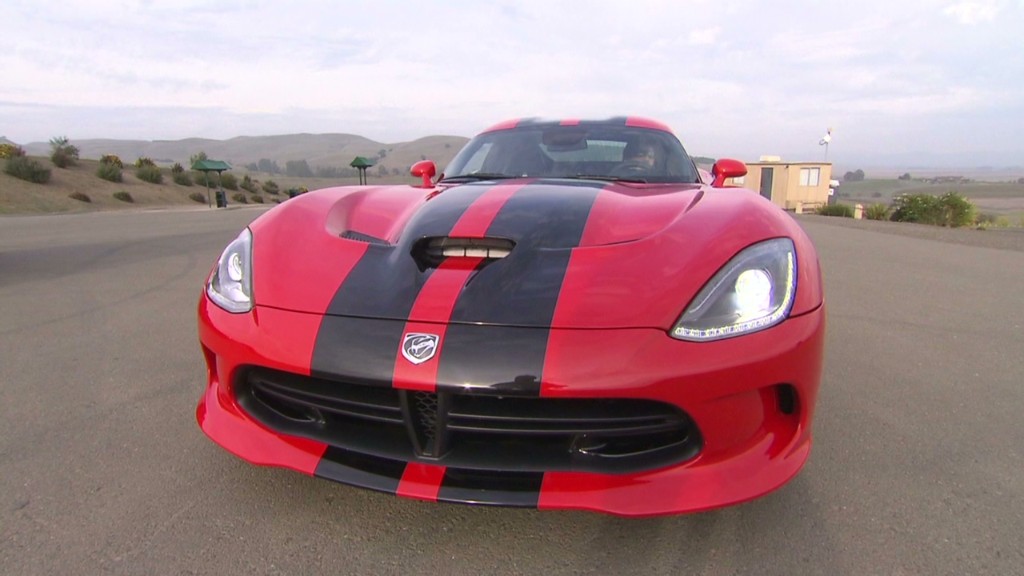 Dodge will also introduce a high-performance Dart SRT compact car in 2016 and a Journey SRT high-performance crossover SUV in 2018.
Fiat Chrysler's Italian brands are also making their own return to the U.S. Fiat already sells the tiny Fiat 500 and the larger, rounder Fiat 500L here. Coming soon will be the 500X crossover SUV and some sort of "Specialty vehicle" which could be a rumored sports car.
The Alfa Romeo brand, which hasn't sold a significant number of cars here since 1995, will make its U.S. re-introduction soon with the Alfa Romeo 4C sports car unveiled at the New York Auto Show. Higher up on the luxury scale, Maserati's new crossover SUV, the Levante, should go into production next year. The U.S. is expected to be a big market for that vehicle.