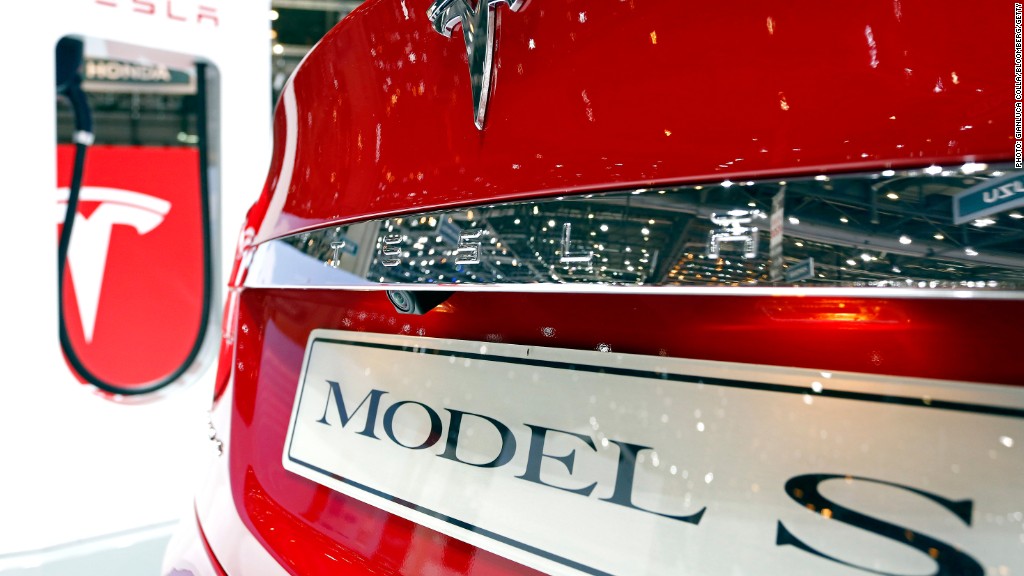 For all of Tesla's promise, it's still a startup electric car maker that needs to invest heavily before joining the big league.
Those costs are beginning to add up and may be eating into Tesla's bottom line.
The company said Wednesday that even though its revenues increased for the quarter, it earned $17 million in profit -- a big drop from the $45.9 million in the previous quarter.
Tesla (TSLA) shares fell 9% in early trading Thursday.
Tesla is a niche player compared to more established automakers (it only sells one model), but its CEO, billionaire Elon Musk, has big plans for the future and is not shying away from the mounting costs.
In his letter to shareholders, Musk said operating expenses will continue to grow in the next quarter, by about 30% for research and development and 15% for selling, general and administrative costs. He expects to invest between $680 and $850 million this year.
Related: Tesla's U.S. sales may be cooling off
On a call with investors, he said that increase is driven by the development of Tesla's new Model X, set to go on sale next year, as well as its expansion into China and the construction of its massive battery factory, dubbed the "Gigafactory."
In fact, the company said Wednesday that it will break ground at two locations for the factory while it decides on the ultimate location.
This will "minimize risk of delays arising after groundbreaking," Musk said.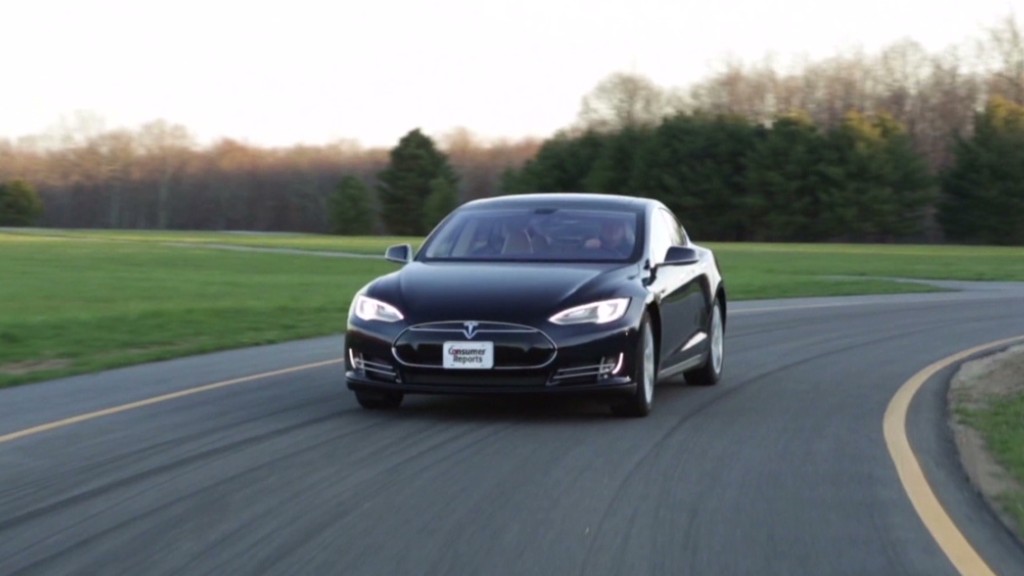 The lithium ion batteries, and the reduction in their cost, are vital to Tesla's ability to produce a cheaper car in numbers that could catapult the company into the ranks of the major automakers.
Another cost comes from developing the right-hand drive version of the Model S, which will go on sale in the United Kingdom in June, and in Japan and Hong Kong later this summer, Musk said.
Even though its quarterly profit fell, it still beat analysts' expectations.
While some investors may be worried that sales are cooling off in the U.S., Musk said Wednesday that he expects a "steady increase in demand' from North America.
And Tesla exceeded its own guidance by delivering 6,457 cars during the quarter. It produced even more cars than that, but wasn't able to bridge the gap between delivery and production due to the time-consuming logistics of getting cars to markets in Europe and Asia. Musk said that gap will decline in future quarters.
Tesla said it still expects to meet its goal of delivering 35,000 vehicles worldwide this year. That's a 55% jump over the number of vehicles delivered the year before.