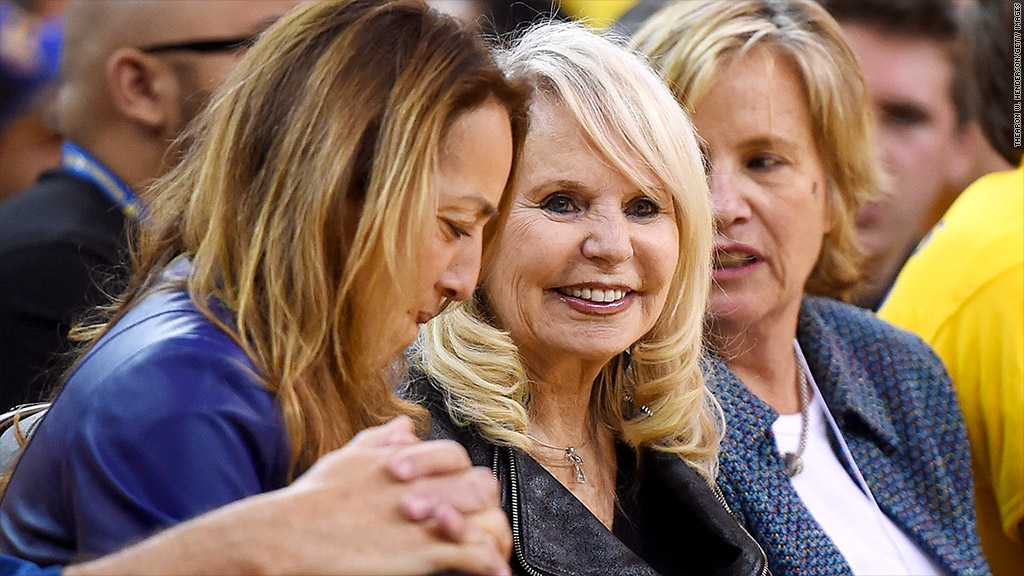 Shelly Sterling, the estranged wife of L.A. Clippers owner Donald Sterling, says she believes she is legally entitled to retain ownership of the team that the NBA wants her husband to sell.
Shelly Sterling told the L.A. Times that the sanctions that National Basketball Association Commissioner Adam Silver imposed on Donald Sterling don't apply to her or her family. Therefore she should be able to retain ownership of the team.
Silver announced April 29 that he was imposing a lifetime ban on Donald Sterling, fining him $2.5 million and asking the league's other owners to force Sterling to sell the team after he was recorded making racist comments to his girlfriend. But Silver said at that time that the punishment did not apply to Sterling's family members.
"This ruling applies specifically to Donald Sterling and Donald Sterling's conduct only," he said at the press conference.
CNN contacted Shelly Sterling's representatives, but they did not have an immediate response Thursday morning. Mike Bass, spokesman for the NBA, said the league declined to comment on the report.
Related: What Sterling's ban means for Clippers' finances
About a dozen of the team's sponsors have announced they would cut ties or suspend marketing agreements with the Clippers due to the controversy. Marketers have been slow to return to the team despite Silver's ban.
After Donald Sterling's comments became public, Shelly Sterling issued a statement condemning the remarks, saying that "Our family is devastated by the racist comments made by my estranged husband. My children and I do not share these despicable views or prejudices."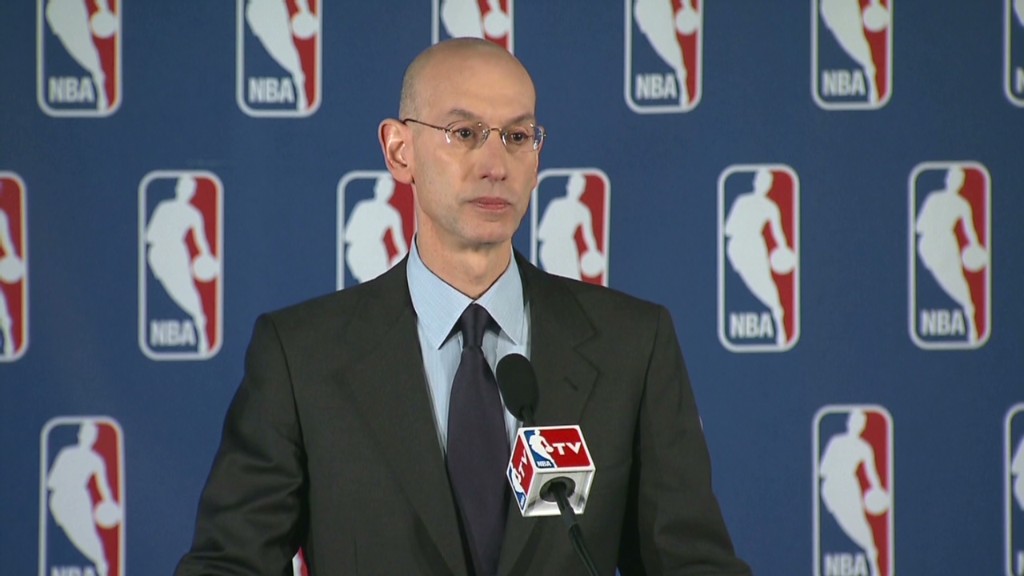 But the L.A. Times had previously reported depositions in which people have accused Shelly Sterling of making her own racist comments.
She and her husband, who made their fortune in real estate, were both named as defendants in a housing discrimination case brought by the Justice Department in 2006. Donald Sterling settled the case with a $2.8 million fine but no admission of guilt in 2009.
Related: Oprah wants to make joint bid for Clippers with Ellison, Geffen
Since Silver's announcement, several high profile bidders have emerged for the team. A spokeswoman for Oprah Winfrey said that she had been in contact with media mogul David Geffen and Oracle (ORCL) CEO Larry Ellison about a joint bid for the team. Geffen's spokesman also confirmed his interest. Retired boxer Oscar De La Hoya also says he wants to bid on the team.
Sterling reportedly bought the team for only $12 million in 1981. Its current value was estimated at $575 million by Forbes, which tracks team valuations. But Patrick Rishe, a professor of sports business at Webster University, says that the team is worth at least $750 million, and that a bidding war could quickly take the sales price up to $1 billion or more.