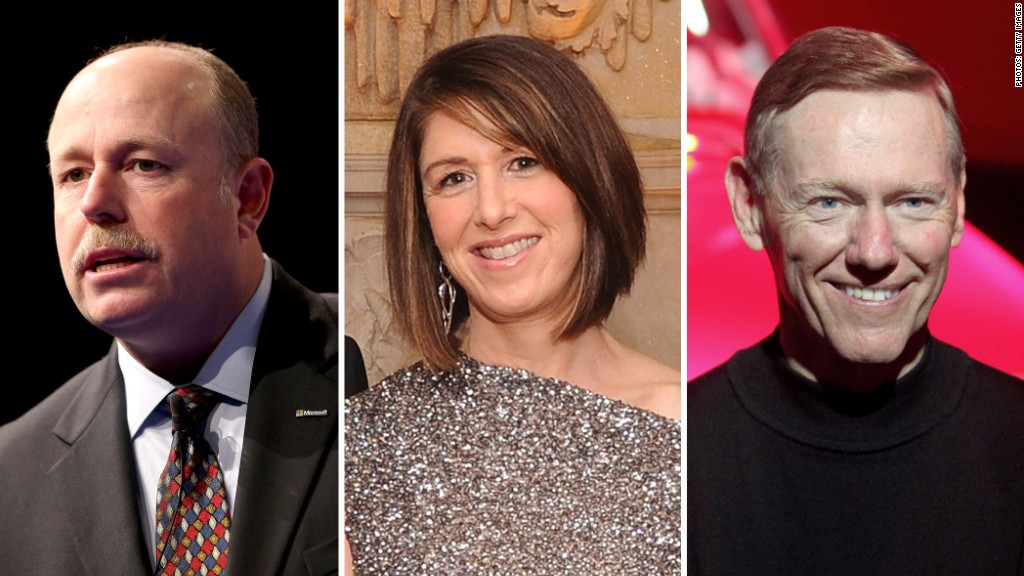 The next CEO of Target could well come from a company you might not automatically associate with a retail store: Microsoft.
Sound funny? Not when you think about the fact that Target (TGT) is still trying to recover from a massive data breach, that exposed personal data of thousands of customers to hackers.
A technology background could even be a requirement for the next CEO as executive search firm Korn Ferry starts the hunt for a candidate.
"Kevin Turner, the (chief operating officer) of Microsoft (MSFT) would be an interesting choice for Target," said Paula Rosenblum, managing partner at Retail Systems Research.
After all, Turner got his start at retail giant Wal-Mart (WMT), a direct rival of Target. There, he rose through the ranks to become chief information officer and also CEO of its Sam's Club division, before he joined Microsoft.
Other names being tossed around are: Karen Katz , CEO of Neiman Marcus, and Alan Mulally, soon to be ex-CEO of Ford (F).
Related: Interim Target CEO: Shoppers are safe
With a reputation of delivering high style at low prices, Target needs someone at the helm who has proven they can deliver the right "aspirational" message to consumers, said Les Berglass, chairman of Berglass & Associates, an executive search firm that specializes in the retail business. Berglass placed CEO Sharen Turney at Victoria's Secret, a division of L Brands (LB).
That's where Katz may fit in. She has been CEO since 2010 at Neiman, the luxury retail store. Running a larger company like Target would not only be a new challenge but also a big move up for her. Target is a $70 billion business, compared to Neiman's $4.6 billion.
Then there's Mulally, who everyone knows will be available for his next innings, come July.
Related: Target CEO falls on his sword
Mulally doesn't have a retail background, but he might not need it if he can "set the right tone" for employees and find the right people to work with, according to John Wood, vice chairman at executive search firm Heidrick and Struggles.
Wood wouldn't speculate on Mulally's prospects, but said his reputation for candor makes him a great candidate.
"He is responsible for the current culture at Ford -- one of transparency," said Wood.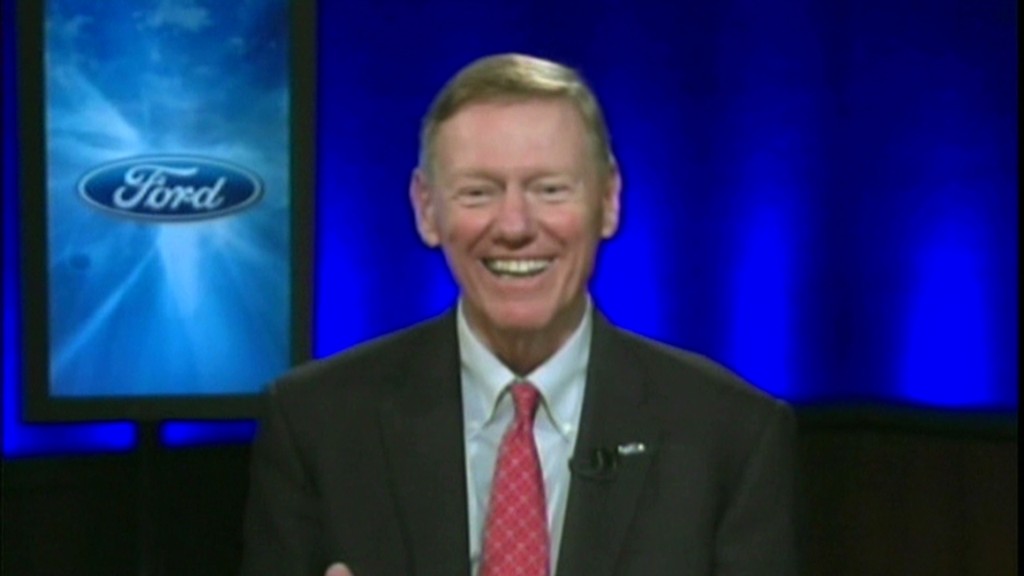 Mulally is putting the finishing touches on a successful run at Ford, which announced last week that Mark Fields would take over in July as its next CEO.
Neither Microsoft's Turner, nor Neiman Marcus' Katz would comment for this story. Ford said:"Alan has not decided on his plans after retiring from Ford."
If Target hires an outsider, it would be a first for the company, which notoriously hires from within. However, the data breach and its repercussions have done so much harm that Target's board might have little choice.
"We are looking at all industries. Innovation is incredibly important to Target," said Dustee Jenkins, a Target spokesman.
Related: 5 of the biggest-ever credit card hacks
The company hired a technology consultant from outside as its new chief information officer this month. It says it's looking outside the company for two other newly created top positions in the security division.
At least one retail expert is skeptical of going outside for the top job.
Target needs a retail expert from within, and maybe hire a second CEO to run the technology side of things, according to Howard Davidowitz, principal at Davidowitz & Associates, a national retail consulting company and investment bank.
Given the magnitude of issues there, which includes an increasing threat of fast-growing rival Amazon.com (AMZN), Davidowitz believes that it might not be possible for just one person to handle Target's top job.
"The person does not exist. You have to go to Mars," he said.