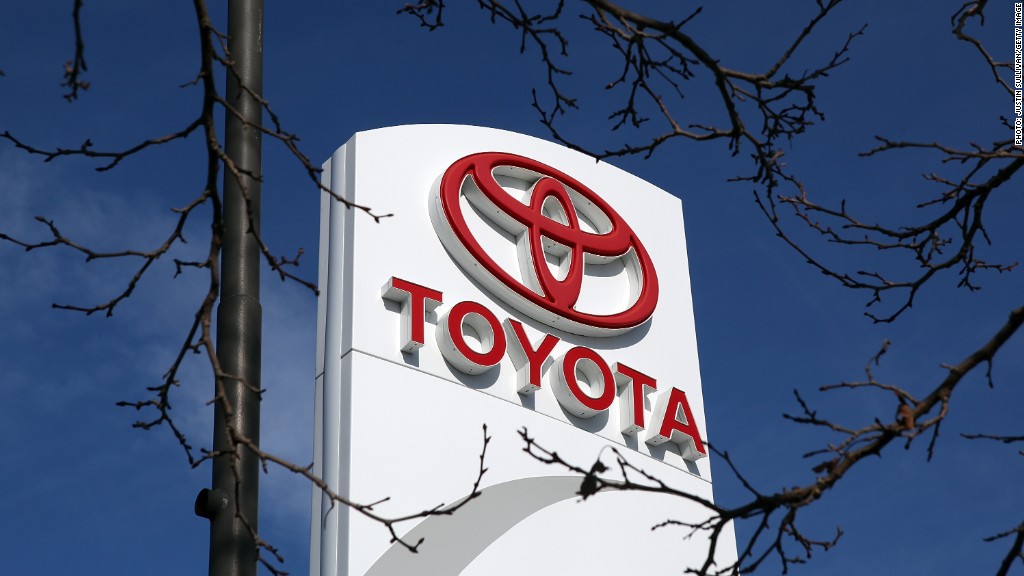 Profits at Toyota nearly doubled last year as the Japanese automaker benefited from a sharp fall in the value of the yen.
The world's biggest automaker said profits jumped 90% to 1.82 trillion yen ($17.9 billion) in the year to March 31. Sales rose by just over 16%.
Toyota (TM) is among the highest profile companies to get a lift from Abenomics, a set of measures championed by Japanese Prime Minister Shinzo Abe to boost the world's third largest economy.
Abe is trying to end years of falling prices and stimulate growth by increasing government spending and using aggressive monetary policy.
Since Abe came to power in late 2012, the yen has fallen by roughly 17% against the dollar, giving Japanese manufacturers an edge in competition against international rivals.
Related: Toyota's frumpy Camry gets a make-over
Toyota said in its earnings statement that the yen's weakness was the overriding reason behind the company's big jump in operating profits. Cost cutting and successful marketing also helped boost results.
Vehicle sales are running at about 10 million a year, keeping Toyota ahead of General Motors (GM) and Volkswagen (VLKAF).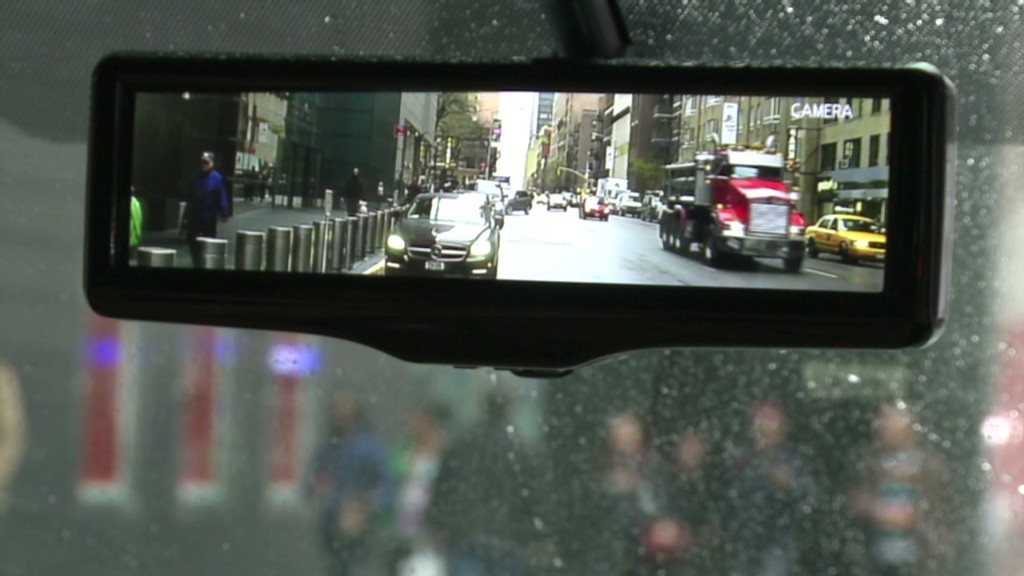 The company also said it benefited from last-minute demand from Japanese customers who raced to make purchases before a rise in consumption tax in April -- part of Abe's plan to stabilize massive government borrowing.
Looking ahead to next year, Toyota forecasts net profit will fall slightly, down by 2.4%, and it doesn't expect any growth in sales, especially since demand traditionally slows following a surge.
The company has issued two major recalls in recent months affecting more than 8 million vehicles worldwide.
It has also been dealing with the fallout of its massive unintended acceleration recall four years ago. In March, Toyota agreed to pay $1.2 billion to the U.S. Justice Department to settle a criminal probe, the largest fine of its kind ever paid by an automaker.