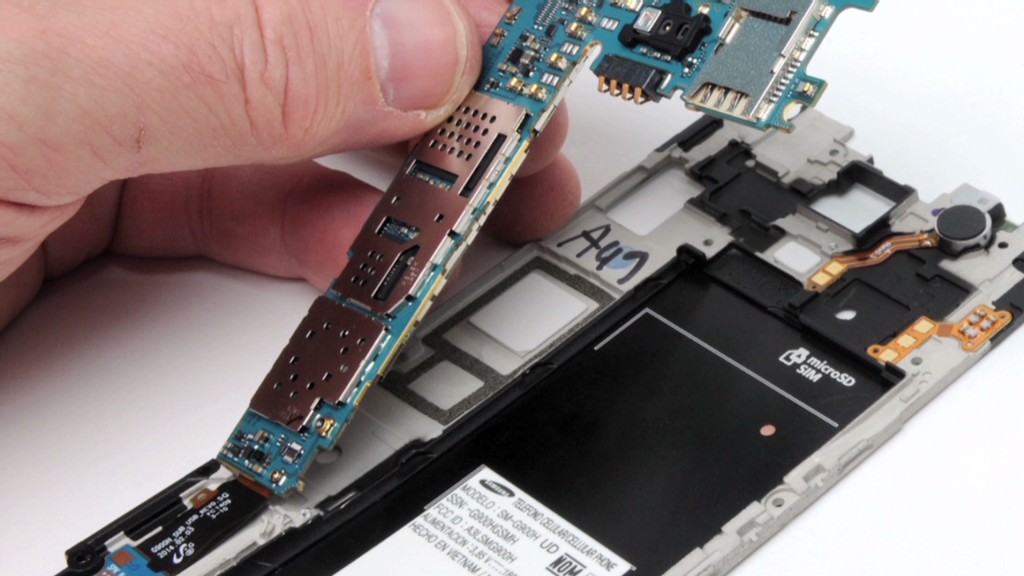 Samsung's head of mobile design has stepped down, following lackluster sales of the flagship Galaxy S5 smartphone.
Chang Dong-hoon will now take over Samsung's (SSNLF) design strategy team, a Samsung spokeswoman confirmed. Though Chang's responsibilities will still include working on mobile products, Vice President Lee Min-hyouk will take over as head of mobile design. Lee has played a large role in the development of the Galaxy smartphones.
Samsung didn't offer much about the reasoning behind the move, except that Chang now has more time to focus on long-term strategy.
Reuters was the first to report on Chang's new role.
It's not clear how much the sales performance of Samsung's latest flagship phone factored into Samsung's decision. Customers have also complained about a faulty camera sensor on some Galaxy S5 phones. But what is evident is that both the hardware and software components of Samsung's devices have grown increasingly stale in recent years.
Related: Samsung's Galaxy S5 is just a slight upgrade
Once upon a time, Samsung's Android smartphones were surrounded mostly by devices that performed as poorly as they looked, which allowed Samsung to stand out by packing its smartphone with faster, more powerful components.
But now there are multiple devices that perform at the same level as Samsung's top smartphones, and many of them are better looking and made of better quality materials. Samsung attempted to gently address this issue with a mild design refresh for the Galaxy S5, but the hardware and software design did little to impress anyone.
Samsung has said little about Galaxy S5 sales to date, though early reports from analysts suggested that the S5 sold only slightly better than the S4 in early stages.
Now Samsung is in a position where public enthusiasm seems to be waning. It probably won't hurt to reevaluate its actual product. But Min-hyouk isn't exactly fresh blood, and it remains to be seen how much someone who was deeply involved with the previous phones can really shake things up.