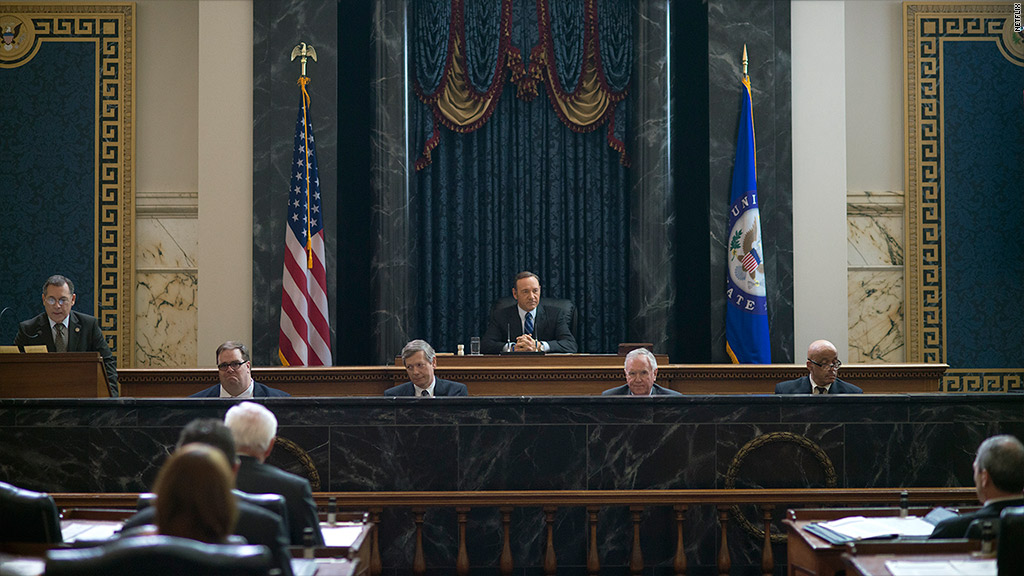 Netflix bumped up the price of streaming movies and TV shows for new members by $1, but vowed that existing members will not see a price increase for two years.
Netflix (NFLX) sent an email to subscribers Friday, telling them that only new members would be paying $8.99 a month. Existing subscribers will keep paying $7.99 a month.
The company said it was increasing prices "in order to continue adding more movies and TV shows."
Netflix had warned last month that it was planning a price hike. At the time, the company said it would be between $1 to $2.
Related: Viewership soars for "House of Cards"
Subscribers have been flocking to Netflix in recent years. The company had 40 million members last year, compared with fewer than 10 million in 2008.
Netflix has also gotten into the original content game with its own shows, including "House of Cards" and "Orange is the New Black."