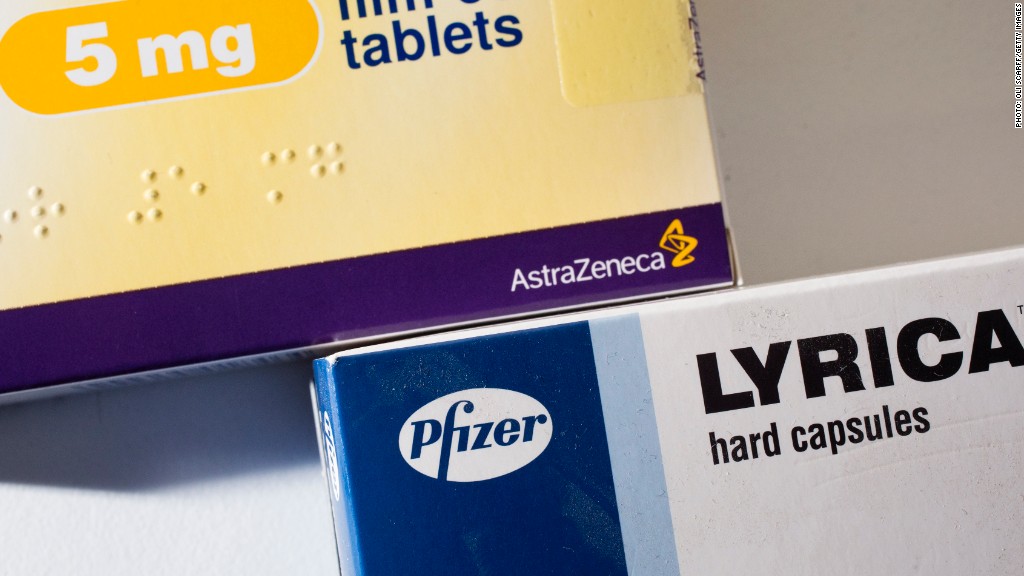 It could be a make or break week for Pfizer's $106 billion unsolicited bid to gain control of AstraZeneca.
The chief executives of both companies will be grilled by British lawmakers Tuesday and Wednesday, reflecting high levels of public anxiety over the impact of a takeover on jobs and scientific research in the U.K.
In a bid to ease those concerns, Pfizer (PFE) published Monday its written submission to two parliamentary committees, setting out what it described as "legally binding" commitments to foster research and development if it completes the deal.
"To ensure our commitments are binding, we included them with our proposed offer announcement understanding fully that they would be binding as a matter of English law," Pfizer said.
Pfizer said it would complete AstraZeneca (AZN)'s research and development hub in Cambridge, locate 20% of the company's total R&D workforce in the U.K., and retain substantial manufacturing facilities in the country.
Related: Merck sells consumer unit to Bayer for $14 billion
AstraZeneca has rejected Pfizer's advances, describing its offer of £50 a share as inadequate. The company also believes it doesn't need outside help to continue to invest in developing valuable new treatments for cancer, diabetes and Alzheimer's disease.
It has outlined a strategy to grow revenues by more than 75% over the next 10 years.
Pfizer is hoping to win over public opinion, and is reported to be ready to sweeten its offer further in a bid to get AstraZeneca's management to talk.
Related: Wall Street's new addiction: healthcare mergers
The deal as proposed would represent the biggest foreign takeover of a British company, and would also likely be the second biggest pharmaceutical deal after Pfizer's $112 billion purchase of Warner Lambert in 2000.
In addition to an expanded drug portfolio -- particularly in cancer treatments -- it would also provide a use for some of the billions in profits Pfizer holds overseas. Pfizer says the combined company would have its corporate and tax base in the U.K.
Pressure is mounting on the British government to intervene in a deal that could transform one of the most important sectors of the U.K. economy. Pharmaceuticals, medical biotechnology and medical technology employ about 175,000 people, and spend nearly £5 billion a year on R&D.
Drug companies alone account for 28% of all manufacturing R&D, more than any other sector, and the industry punches above its weight in world markets.
Concerns have been fueled by Pfizer's decision in 2011 to cut back research at a U.K. site, and complaints that it failed to honor commitments after buying Sweden's Pharmacia in 2002.
The takeover battle has also revived memories of Kraft (KRFT)'s purchase of Cadbury in 2010. Within days of completing the deal, Kraft reneged on a pledge to keep a chocolate factory open, leading to the loss of hundreds of jobs.