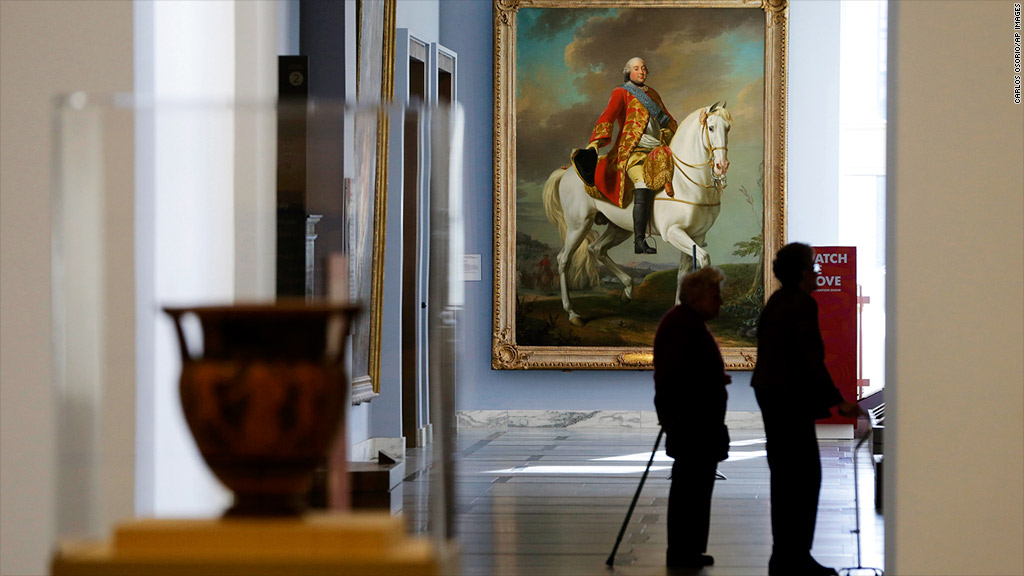 General Motors, Ford Motor and Chrysler Group are in talks to donate millions to help save the artwork in Detroit's museum, according to sources familiar with the matter.
The pieces are in danger of being sold off to raise funds as part of Detroit's bankruptcy case.
In an effort to prevent that from happening, a plan has been proposed to spin off the Detroit Institute of Arts and its holdings under an independent not-for-profit organization.
The artwork has been appraised at as much as $866 million by auction house Christie's, and the DIA and its supporters will have to raise close to that to have their plan approved by the bankruptcy judge.
The exact dollar amount of the automakers' donations is still under discussion, but three sources familiar with the talks said it is likely to be a total of about $25 million between the three companies.
Related: First home in Detroit's online auction sells for $34,100
The museum had originally asked each of the automakers to donate $25 million, according to one of the sources. The talks were first reported in Tuesday's Detroit Free Press. The official announcement is expected within the next week.
A group of charitable foundations has already pledged $366 million to the effort to save the artwork. The state of Michigan is also considering putting up $195 million. The push for donations from Ford (F), GM (GM) and Chrysler is central to the DIA's efforts to raise another $100 million in corporate and private donations
Related: Detroit bankruptcy costs hit $36 million
A spokesperson for the DIA had no comment Tuesday, but spokesmen for all three automakers did confirm the donation talks.
"The DIA must be central to any plans for a revitalized Detroit," said GM's statement. "Both GM and the GM Foundation are giving very careful consideration to how we can help preserve this treasure at such a critical time."