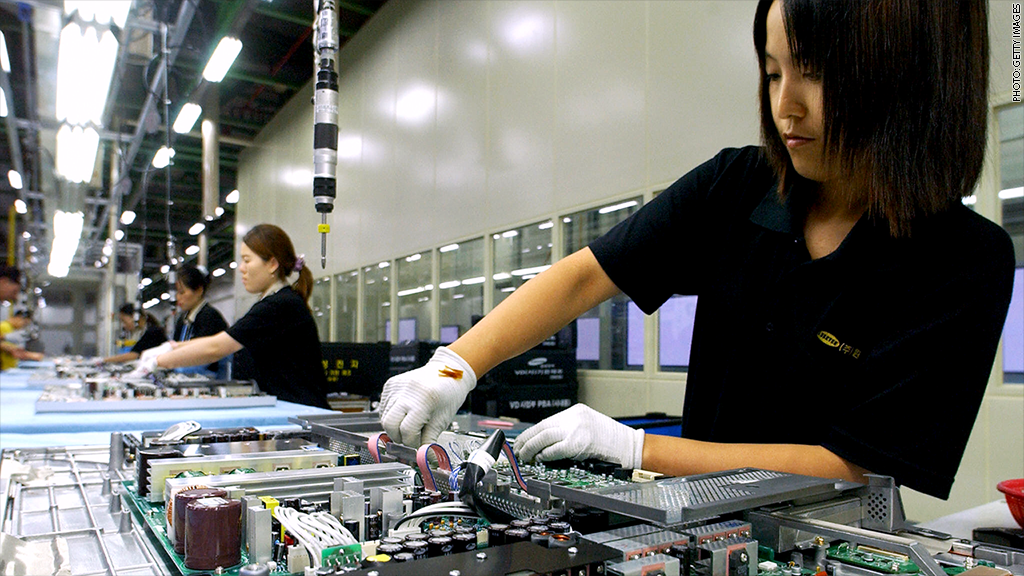 Samsung will compensate former employees battling cancer as well as families of deceased employees who said they got leukemia from working at the company's chip plants.
Samsung (SSNLF) also offered its "sincerest apology" to all those affected and admitted that it should have acted sooner to bring the episode to a close.
"We could have been more diligent in addressing the hardship and sorrow of former employees and the families of the deceased," the company said in a statement.
Samsung also said it will conduct a thorough examination on the safety and health conditions of its semiconductor facilities, and establish measures to prevent recurrences of health issues.
Related: Samsung's strategy is failing
While the company did not concede a link between the chemicals used at its chip factories and the cancers and other diseases that workers contracted, Samsung said it will comply with compensation guidelines that will be outlined by an independent mediation group.
Related: Samsung mobile design chief steps down
Samsung's response comes a month after a Korean lawmaker urged that Seoul and Samsung come up with a plan to help sick workers.
An advocacy group for sick and deceased former Samsung workers and their families, has said that dozens of chip plant workers contracted or died of leukemia and other diseases linked to chemicals used at the facilities.
The death of former Samsung worker Hwang You-mi in 2007 of leukemia, started a public outcry in South Korea over working conditions in Samsung plants and exposure to harmful chemicals.