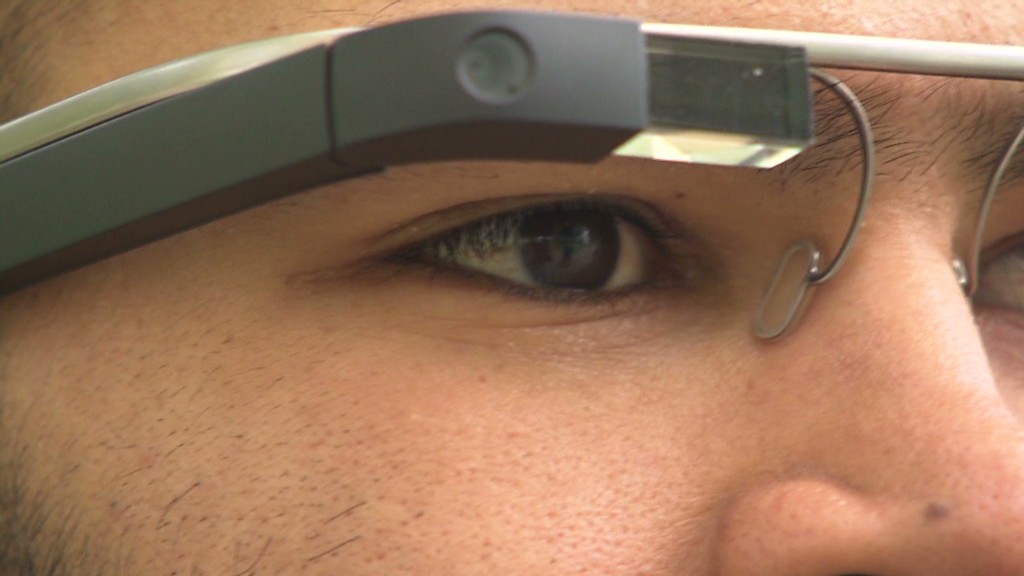 Ready to become a Google Glass "explorer?" You've once again got the chance.
One month after putting a limited stock of Glass on sale for a single day, Google said Tuesday that the face-mounted computer is available to consumers once again.
Last month was the first time Glass was made available to the general public. Glass was initially available only to developers, but Google (GOOGL) slowly expanded the program to include regular people. The company terms these early adopters "Google Glass explorers," and the project remains in beta mode.
In a Google+ post, Google said Glass will remain in the explorer program while the company tweaks its hardware and software. But as long as supplies last, anyone in the United States can buy one on Google's online store.
Being an explorer is an expensive proposition -- the device sells for $1,500. The technology is also controversial. Glass users have been criticized for infringing on others' privacy, banned from bars and restaurants and given tickets for distracted driving. In a recent blog post, Google urged explorers not to act like "Glassholes."
Introducing CNN iReport + Google Glass
Glass mounts on a pair of compatible glasses and positions a small display above the user's right eye. It's controlled via voice commands and a tiny touch pad on the side, and gives users access to the Internet, directions, notifications and content from custom apps on the screen.
There's also a small camera on the lens. So if you see an explorer in your travels, don't forget to smile.