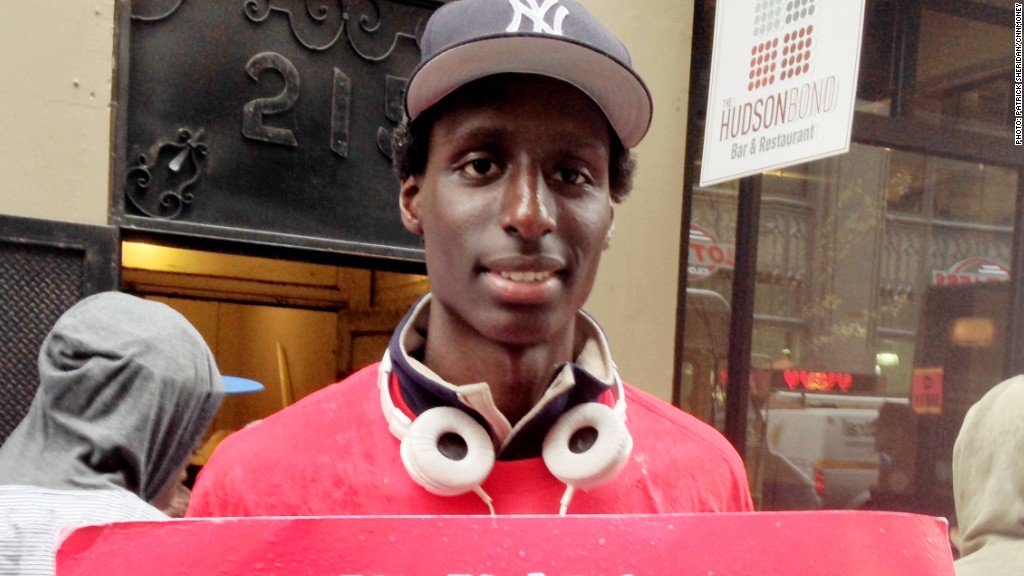 Fast-food workers went on strike across the country on Thursday hitting pizza, burger and taco chains in Chicago, Los Angeles, Boston, Philadelphia, and other cities.
Organizers say workers in about 150 cities walked off work to demand a minimum wage of $15 an hour, and the right to join unions without retaliation from employers.
The big chains of the $200 billion fast food industry were well represented, with workers from McDonald's (MCD), Taco Bell (YUM), Chipotle (CMG), KFC, Wendy's (WEN), Burger King (BKW) and Domino's Pizza.
In New York City, workers paraded up Broadway beating drums and blowing vuvuzelas. CNNMoney talked to several of them. Here they are, in their own voices.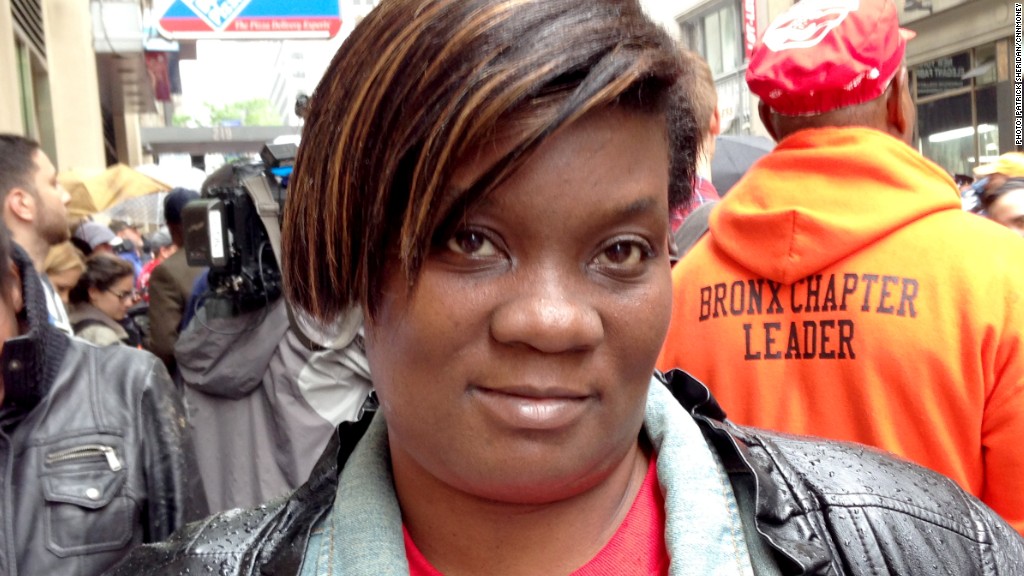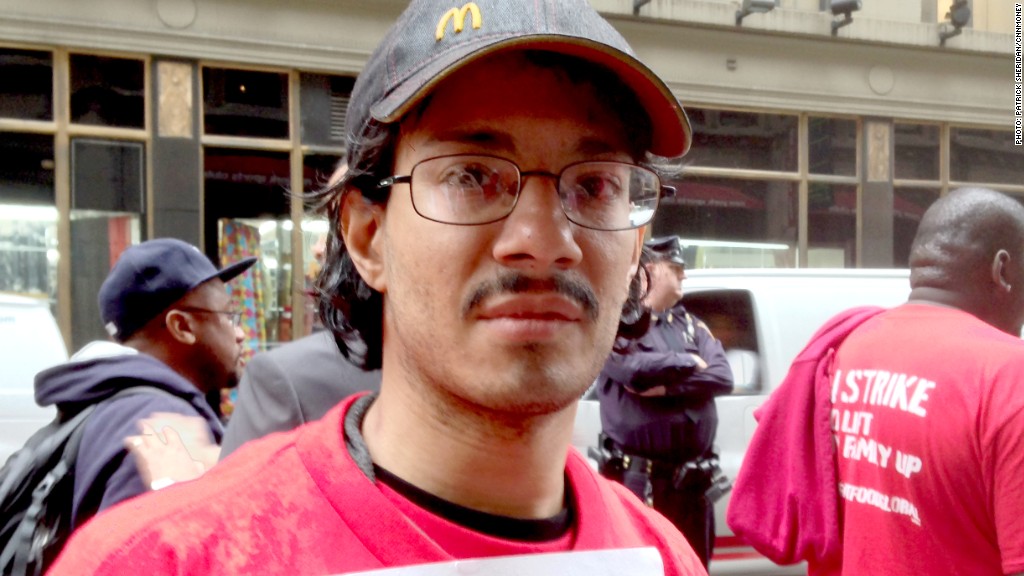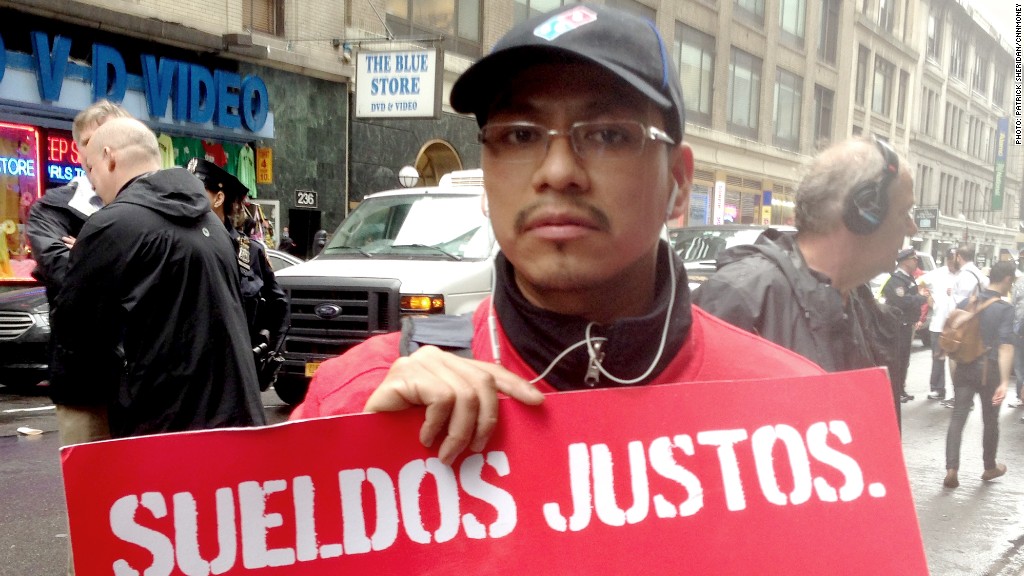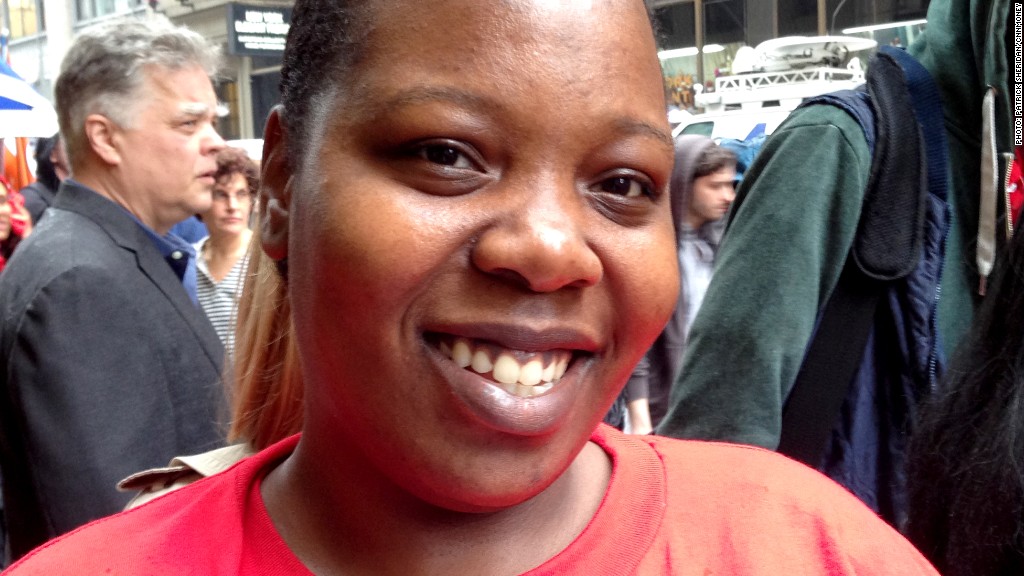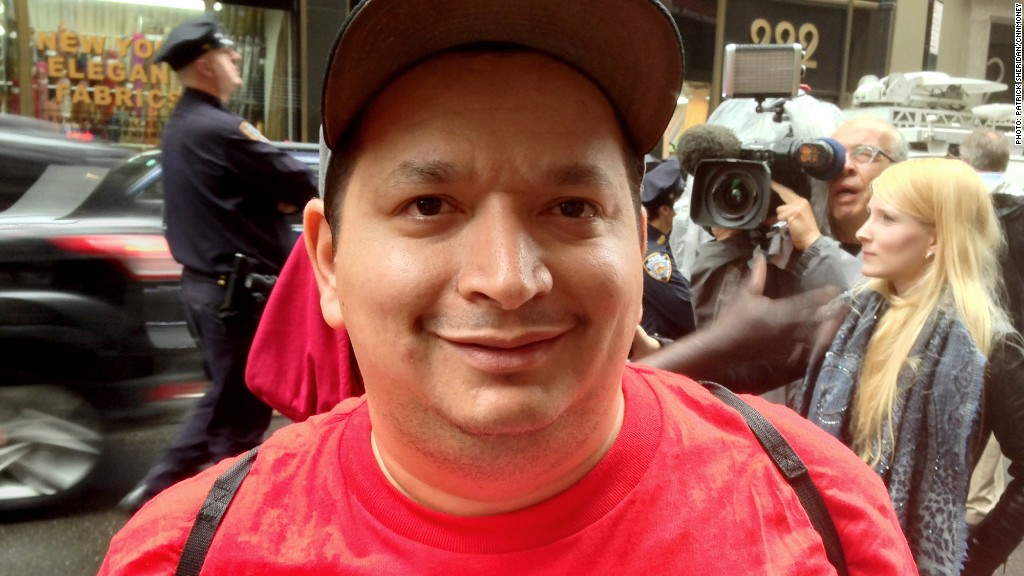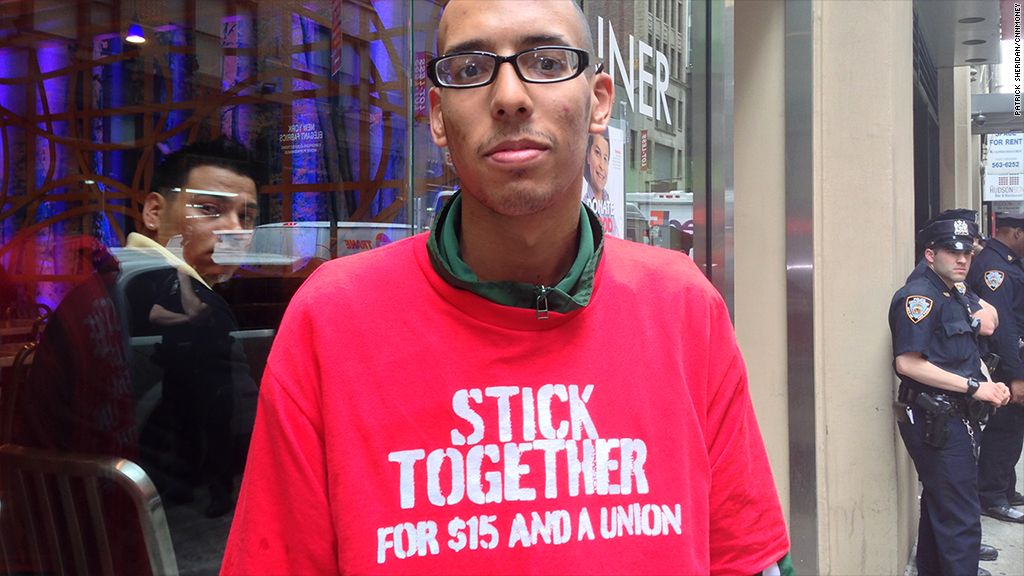 The May 15 protests also went global with rallies reported from Tokyo, Seoul and London.