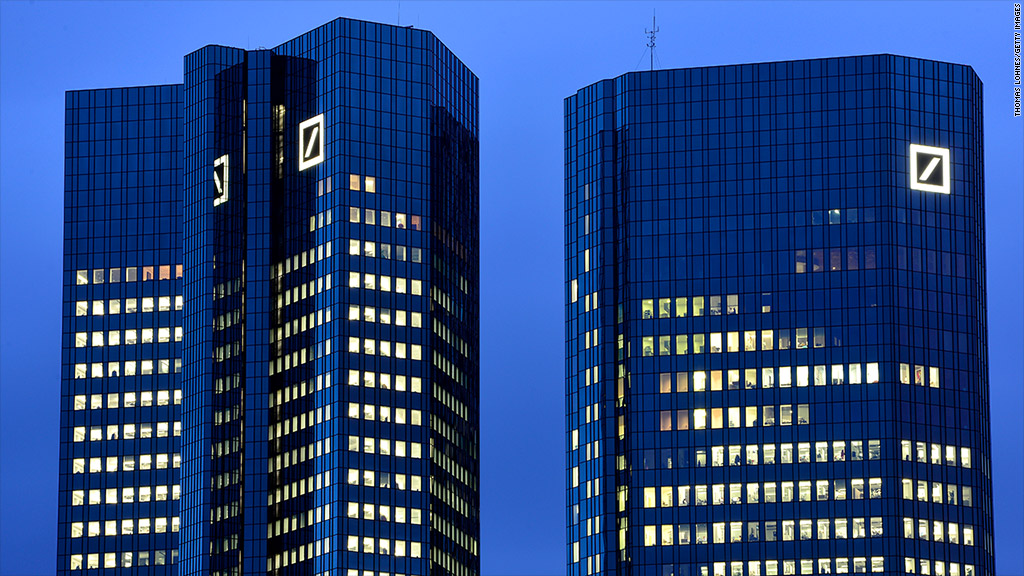 The oil and gas rich Gulf state of Qatar has added Deutsche Bank to its portfolio, buying shares worth $2.4 billion as part of a move by the German lender to put its business on a firmer footing.
Qatar makes most of its money from energy -- it's the biggest exporter of liquified natural gas -- but for some years has been looking to develop alternative sources of income by investing in companies around the world.
Deutsche Bank, like some of its European rivals, is still struggling to come to terms with tougher rules introduced after the global crash and to deal with the consequences of scandals that have sapped its financial strength.
The bank said it raised 1.75 billion euros by selling 60 million shares to Paramount Holdings Services, an investment vehicle owned by Sheikh Hamad bin Jassim Al Thani, a member of the Qatari royal family and prime minister until last year.
Qatar already owns significant stakes in Credit Suisse (CS)and Barclays (BCS).
Related: Swiss target 8 banks in forex probe
Deutsche is also planning to issue a further 300 million shares to existing investors with the aim of raising 6.3 billion euros. Its shares fell 2.3%, taking losses for 2014 to 13.5%.
Earlier this month, Moody's said it could downgrade Deutsche's ratings after first quarter net income fell by 34%. The ratings agency said the bank faced considerable challenges in strengthening its profitability, raising concerns about its ability to absorb future losses.
"The firm's need to reduce its leverage could impede its ability to generate earnings growth -- making its efficiency targets, and earning its cost of capital, even harder to achieve," Moody's said in the report.
Deutsche has been forced to set aside billions of dollars in recent years to cover the cost of fighting a series of high-profile law cases and paying settlements including a 725 million euro penalty for rigging Libor interest rates.
Legal risks haven't gone away. Regulators are investigating allegations that several banks, including Deutsche, may have manipulated the global market in foreign exchange.
Related: Goldman Sachs under scrutiny for high speed trading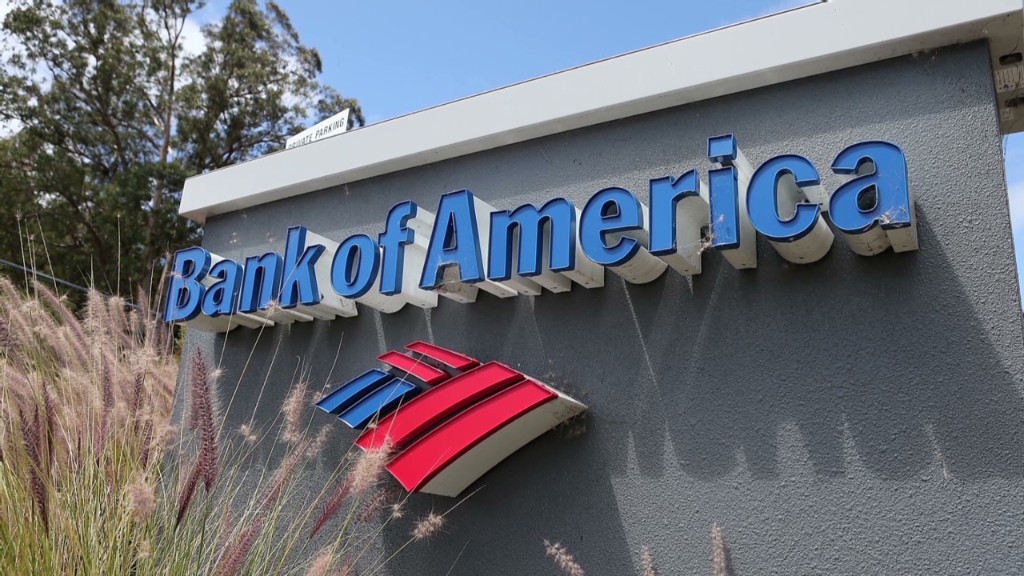 Deutsche's move to shore up its financial base comes as the European Union prepares to test the resilience of the region's banks before adopting a single regulatory authority later this year.
"The package of measures we are announcing today represents a decisive response to both the challenges and opportunities in a changing macro-economic, competitive and regulatory environment," Deutsche said in a statement.
Barclays is also finding the going tough. It was forced to raise about $12 billion last year to plug a hole in its balance sheet. Earlier this month, it said it would shed about 19,000 jobs over the next three years, and withdraw from large areas of investment banking.