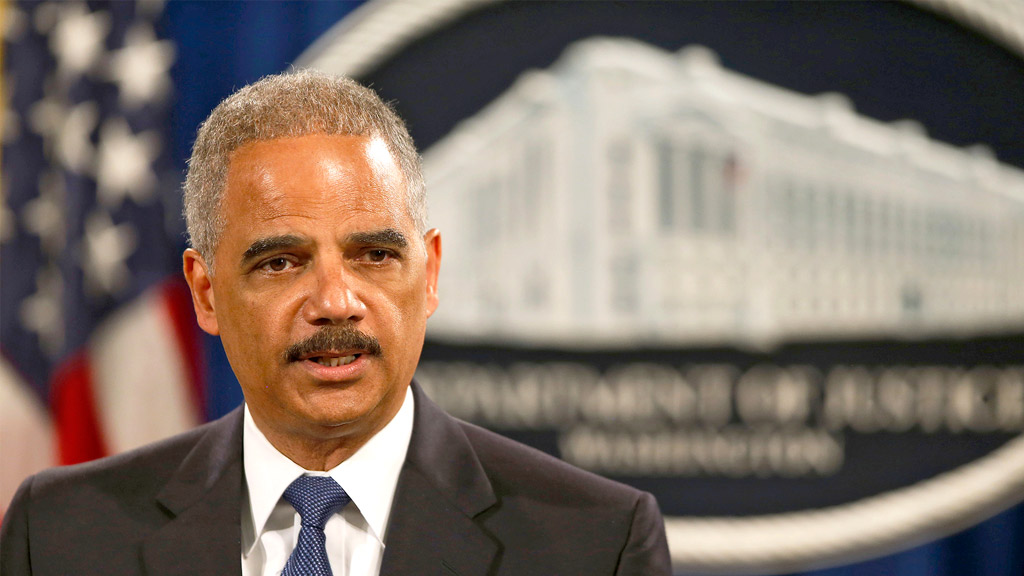 Swiss bank Credit Suisse pleaded guilty on Monday to federal charges that it illegally allowed some U.S. clients evade their taxes.
The guilty plea settles a long-running probe by the Justice Department.
Attorney General Eric Holder said the bank "engaged in an extensive and wide- ranging conspiracy to help U.S. taxpayers evade taxes."
The Justice Department said that Credit Suisse, for a period of time spanning decades and continuing through 2009, "operated an illegal cross-border banking business" to help thousands of banking clients conceal their income from the IRS.
The bank will pay a total of $2.6 billion to the federal government and New York financial regulators as part of the settlement. Holder said Credit Suisse has also "fundamentally changed" its business practices.
Officials hailed the guilty plea a major milestone -- the first such plea by a bank in decades.
But missing is any agreement by Credit Suisse to provide names of the U.S. clients who allegedly used the bank to hide money from the IRS.
In 2009, Swiss bank UBS settled similar charges and paid $780 million, while also agreeing to provide names of thousands of customers.
Related: Feds wrestle with 'too big to jail'
For years, prosecutors shied away from charging banks with crimes because of fear that they could lose their charters and go out of business.
However, as part of the Credit Suisse guilty plea agreement, U.S. banking regulators have agreed not to try to pull the bank's license to do business in the United States.
In a statement, Credit Suisse CEO Brady Dougan said the bank "deeply regret(s) the past misconduct that led to this settlement."
The Justice Department has been criticized for its inability to bring major prosecutions related to the global financial crisis, and the shoddy banking practices that nearly sank several major banks. The Credit Suisse deal will likely do little to quiet that criticism, as the conduct involved is not related to the financial crisis.
Credit Suisse bankers used novel ways to help clients hide money in offshore accounts. The bank allegedly opened a branch at the Zurich airport, equipped with a special elevator to whisk clients to private banking suites. The arrangement allowed customers to do their banking quickly before hitting the Alpine ski slopes.
--CNNMoney's Jennifer Liberto and Katie Lobosco contributed to this report.