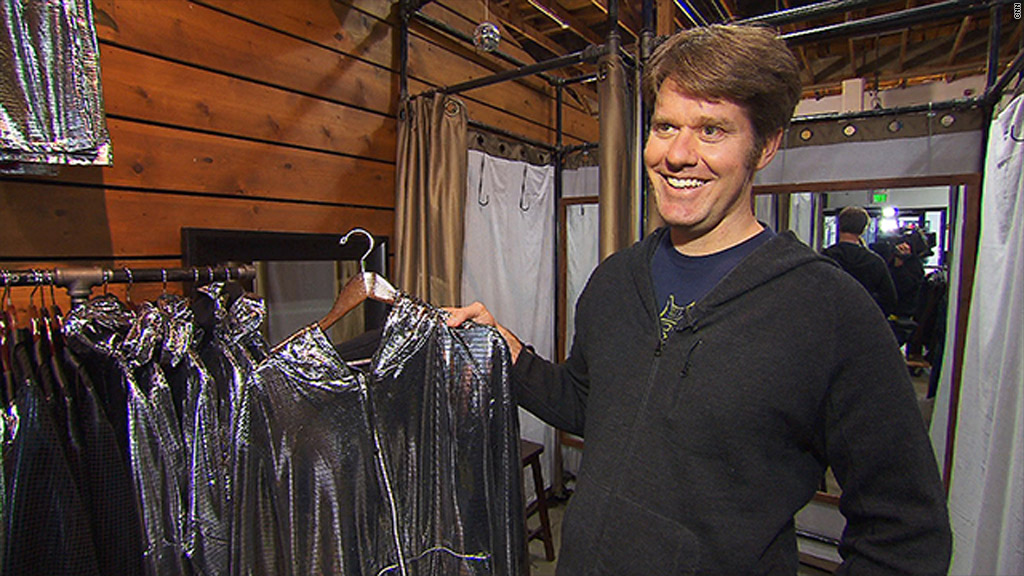 Chris Lindland got his big break after dreaming up the idea for horizontal corduroy pants.
"I had no fashion background at all," he said. "I made them an Internet product, and they became an Internet sensation."
Lindland marketed the pants with pseudo-scientific facts claiming sideways corduroy produces less friction than traditional corduroy, hence leading to cooler crotches.
He launched Cordarounds.com in 2005 with $8,000 of his own money. He sold the pants in three different colors and they quickly became a viral sensation.
So he decided to think more broadly. In 2010, with $200,000 from investors, Lindland founded the San Francisco start-up Betabrand, a web-based clothing company that mixes quirky humor and clever marketing to create online buzz.
Related: 7 hot businesses to start now
"Why make pants when you can make Sons of Britches pants?" he asked. "We try to create products that have a novelty to them."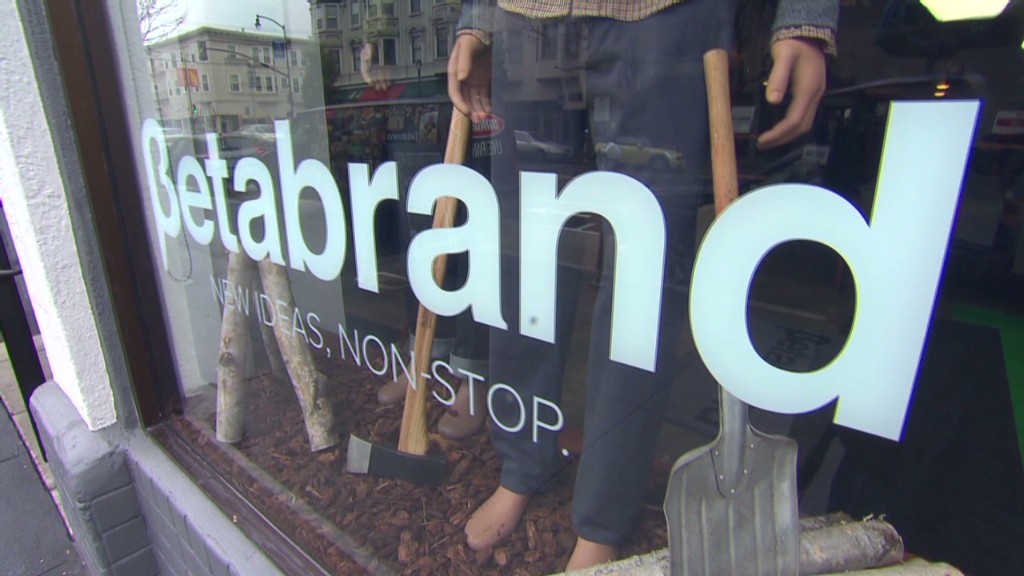 Like the Executive Hoodie made out of suit cloth, which sells for $168. Inspired by Mark Zuckerberg, it was launched in 2012 to coincide with Facebook's (FB) IPO. It took the company six months to catch up with demand after nearly 1,000 orders rolled in, Lindland said.
Another fan favorite is the DiscoLab Collection, which has pants, hoodies, dresses -- you name it -- that reflect light like a disco ball.
But the company's fastest-selling product was released earlier this year: Dress Pant Yoga Pants.
"Women went insane over it," Lindland said. "And what was perfect is it wasn't just them loving it. It was them hating it too. And Twitter explodes ... when something is loved and hated. The traffic you get is unbelievable."
Since January, Betabrand has received more than four thousand orders for the pants, which retail for around $80.
Related: This vending machine will get you high
Unlike traditional clothing stores, Betabrand doesn't launch fashion lines each season. Instead, it releases a new item every day (up from a new product every two weeks when it launched).
"Fans send us ideas all the time for clothing products. We put them up on our website as prototype sketches," he said. "And then people vote."
Once a design has enough votes, a prototype is made in house, and it's posted on the site for 30 days. Fans show their support for a product by pre-ordering.
"The most popular we make and the least popular we avoid," Lindland said. "If we sell 80 to 100 within 30 days, we know this is a product we should make a bigger investment in."
Once a product reaches its goal, the company typically makes three times the number of pre-orders (about 60% of the clothes are manufactured in the United States).
Related: This startup thrives on a four-day workweek
The most popular products remain on the site indefinitely. Like Cordarounds, for example, which Lindland brought with him to Betabrand.
"We know that there's a fan base out there that will buy those things up," Lindland said. "We're running regular production runs of our most popular products all the time."
Not only do customers act as designers, they can become models too. Fans who submit photos of themselves wearing their favorite clothes could end up on the website.
People love to see pictures of their friends and family online, Lindland said. It gets them talking about the brand, and so far more than 20,000 customer photos have been submitted.
Since 2010, the company has grown from three employees to 50. They're not only profitable, but sales reached $4 million last year, and Lindland expects sales to exceed $8 million this year.
"We're doubling based primarily on our crowdfunding strategy," he said. "And we're starting to have a community that's really building our company right now."