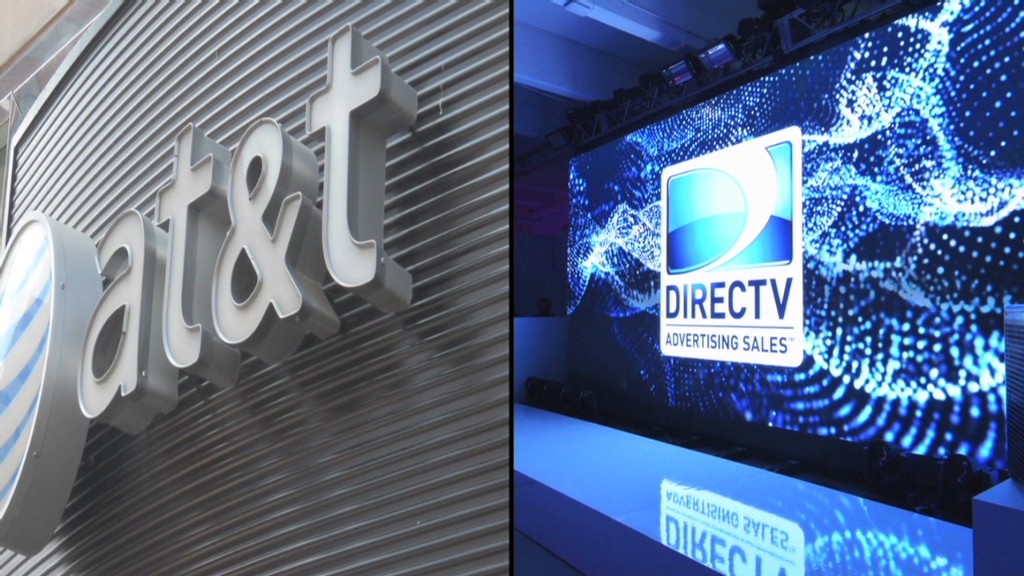 AT&T and DirecTV's $49 billion merger could have broad implications for your TV service, impacting how and where you watch your favorite programs -- including the NFL.
If regulators approve the deal, AT&T would lord over a nationwide wireless, landline telephone and satellite TV network as well as a large fiberoptic cable network. That would allow AT&T (T) to control the flow of content to any of your screens practically anywhere.
AT&T CEO Randall Stephenson said on a conference call with analysts Monday that the company has spent years building out its various networks to be able to carry large amounts of video over its airwaves and cables. Over the next year to 18 months, Stephenson said AT&T expects to start really making use of those giant pipes, as customers will begin to see DirecTV (DTV) content streaming over the AT&T network.
But exactly what and how much content AT&T wireless customers will be able to stream to their phones is still very much up in the air.
Related: Inside the AT&T - DirecTV deal
Both companies are in active negotiations with the NFL, for instance, saying they have spoken to Commissioner Roger Goodell about the merger. DirecTV's exclusive rights to carry out-of-network pro football games on TV expires at the end of the forthcoming NFL season.
The NFL deal is so important, AT&T worked language into the merger agreement that would allow it to walk away from the deal if DirecTV loses its NFL rights.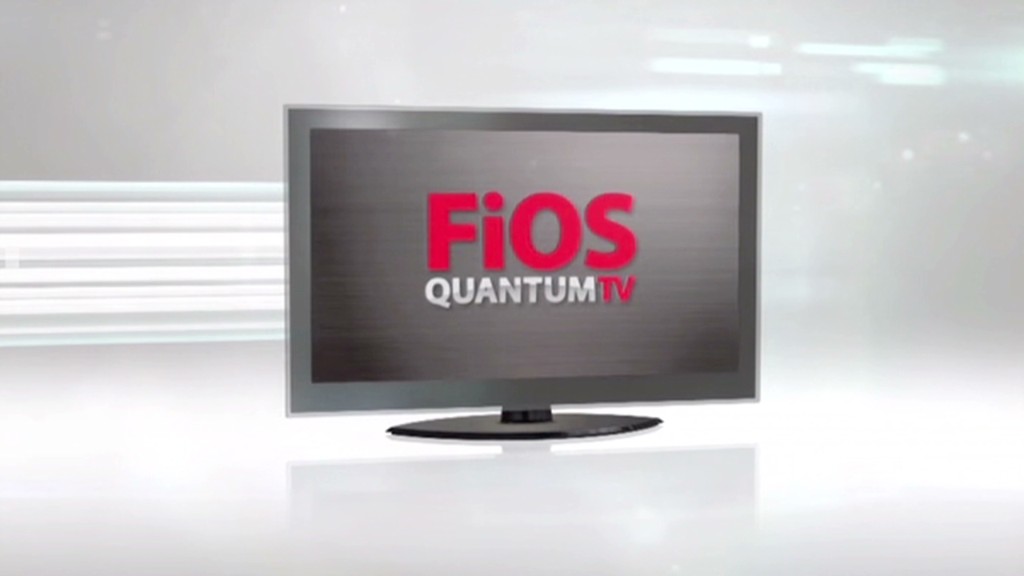 Both companies said they expect to finalize a deal with the NFL before the end of the year -- and before the merger takes place.
But even if DirecTV retains its NFL Sunday Ticket package, it is unlikely AT&T wireless customers would see games on their phones anytime soon. Verizon (VZ) is entering the second of a four-year exclusive wireless streaming deal with the NFL to carry live games.
Still, Stephenson said benefits to AT&T and DirecTV customers will be apparent "right out of the gate," with bundled deals becoming available as soon as the deal closes. So-called quad-play bundles have been a prominent feature of recent cable deals, allowing customers to sign up for wireless, cable, landline telephone and Internet service in one package.
AT&T also said the merger will allow it to deploy broadband service to rural areas where it doesn't offer service today.
Related: 4 ways a fast lane could change your Internet service
But a bigger AT&T will likely come with both pros and cons for customers. The merger with DirecTV would triple AT&T's cable and TV customer base, providing service to more than 30 million people, adding to the company's wireless subscriber base of about 100 million.
That could give AT&T and DirecTV more leverage against content providers, who have sought to increase their rates. For instance, DirecTV's contract to retransmit Disney (DIS) channels, including ESPN and ABC, is set to expire at the end of the year. With more customers, DirecTV's leverage would likely increase slightly, potentially lowering the amount that bills go up.
But disputes between cable and satellite firms and networks have also led to disruptions in service. The Weather Channel was blacked out on DirecTV for nearly three months this year, for example.
And massive cable deals do tend to eventually drive prices higher and reduce options for customers down the road.
In an effort to satisfy regulators, AT&T says it will lock in the status quo for both customers for the first three years. During that time, AT&T will continue to offer standalone broadband pricing for customers who don't want satellite TV -- and standalone DirecTV pricing for those who don't want wireless or broadband service.
Verizon, by contrast, has been criticized for forcing its DSL Internet customers to bundle their service with a landline telephone.
The merged companies will also abide by the FCC's "open Internet" consumer protections for three years after the deal is finalized.