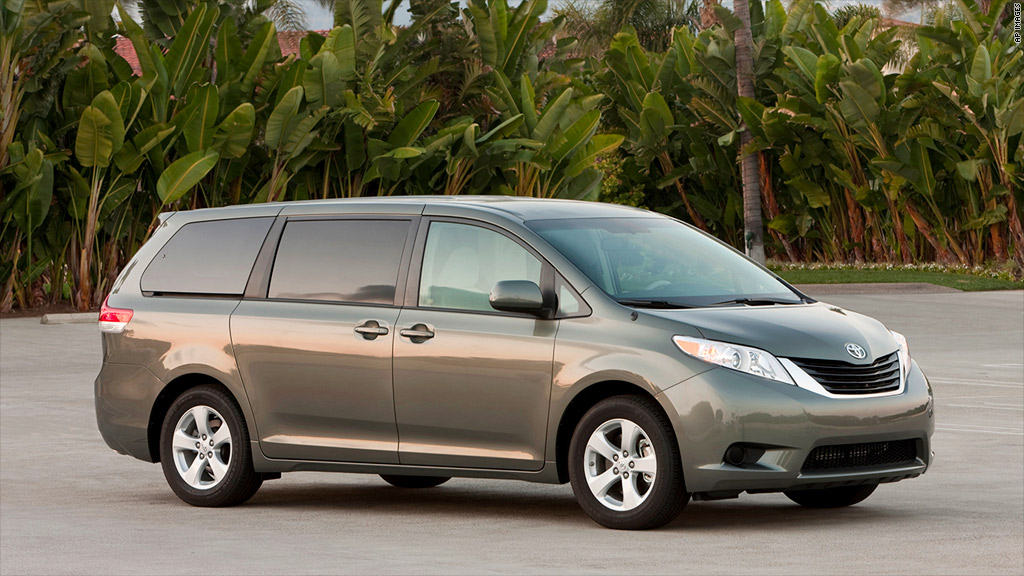 Toyota is recalling 370,000 Sienna minivans because salt water can corrode parts under the vehicle, causing the spare tire to sometimes fall off.
The recall affects those minivans that were sold or registered in cold weather states where salt is routinely used to keep roadways ice-free, the company said Thursday. It includes model years 2004-2011.
The spare tire is stored under the vehicle where a splash protector is supposed to keep water from reaching the spare tire carrier. But that splash protector may not have been installed properly or could fall off during normal usage, Toyota (TM) said.
Some of the recalled vehicles were already recalled in April 2010 for the same problem. At that time, the splash protector was added and an anti-rust agent was applied to reduce the effects of corrosion. But if the protector was installed incorrectly or has fallen off, the anti-rust agent may not be sufficient and the minivan should still be fixed.
A Toyota spokeswoman said the company is unaware of any accidents related to the issue.
Those who live in warmer climates can also get their minivans updated with the remedy even though Toyota does not consider it a safety issue for those owners.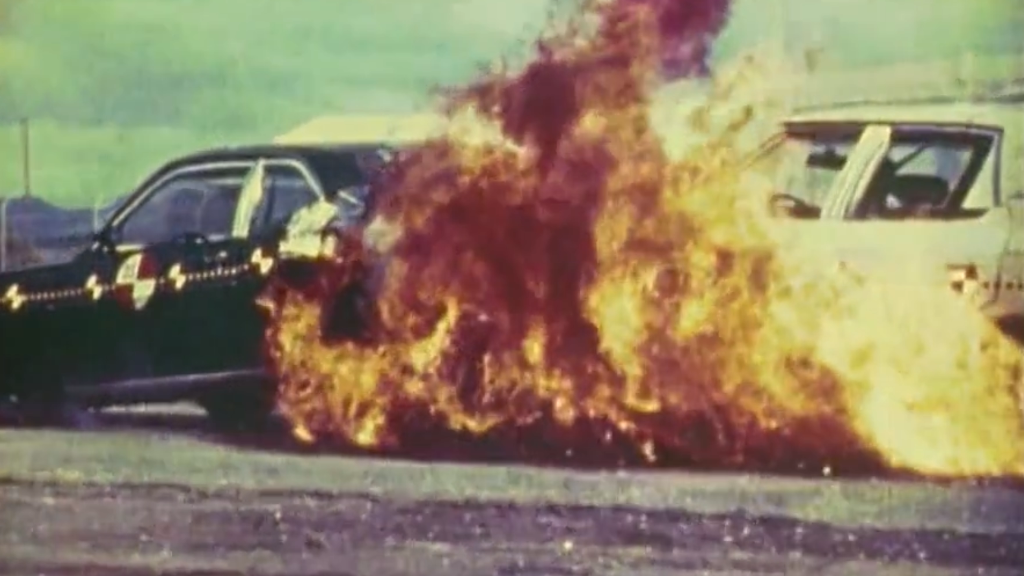 Thursday's recall is small compared to one Toyota issued in April. At that time it recalled of about 2 million North American vehicles for issues with the air bag cables and seat rails. It included certain model years of the Corolla, Matrix, Highlander, Tacoma, RAV4 and Yaris. Also in April, the company recalled an additional 4 million vehicles around the world for a number of problems including defective engine starters and windshield wiper motors.
Toyota isn't the only company recalling millions of cars this year. General Motors, (GM) reeling from a defective ignition switch which has been linked to 13 deaths, has already recalled more cars and trucks in the U.S. in 2014 than it has sold here since 2009.