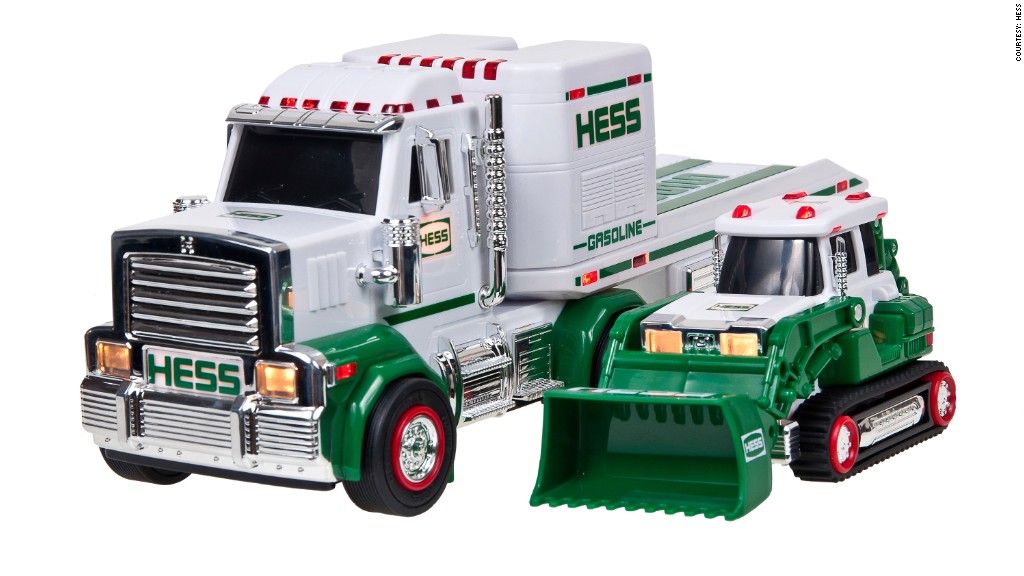 For Christmas this year, the Hess truck's here -- even though there won't be any more Hess stations.
Hess Corp. said Thursday that it is selling its gas stations and convenience stores. But it made sure to make a separate announcement so that collectors could breathe a sigh of relief: it will continue selling the toy trucks it has marketed each holiday season since 1964.
A different version of the truck is sold each year. Models have included fire engines, helicopters and even a space shuttle. The most recent model, a truck with a tractor in the back, went for $27.99.
The toy truck has become a collector's item and tradition for some families. A Hess toy truck float is even included in the Macy's (M) Thanksgiving Day Parade.
The 2014 holiday truck, which has not yet been announced, will be sold at the 1,342 Hess (HES) locations along the East Coast. After this year, the company will continue selling the Hess toy trucks online.
Hess sold its retail business to Marathon Petroleum Corp. (MPC) so that it can focus on exploration and production, according to a statement from the company. It got $2.6 billion for the deal.