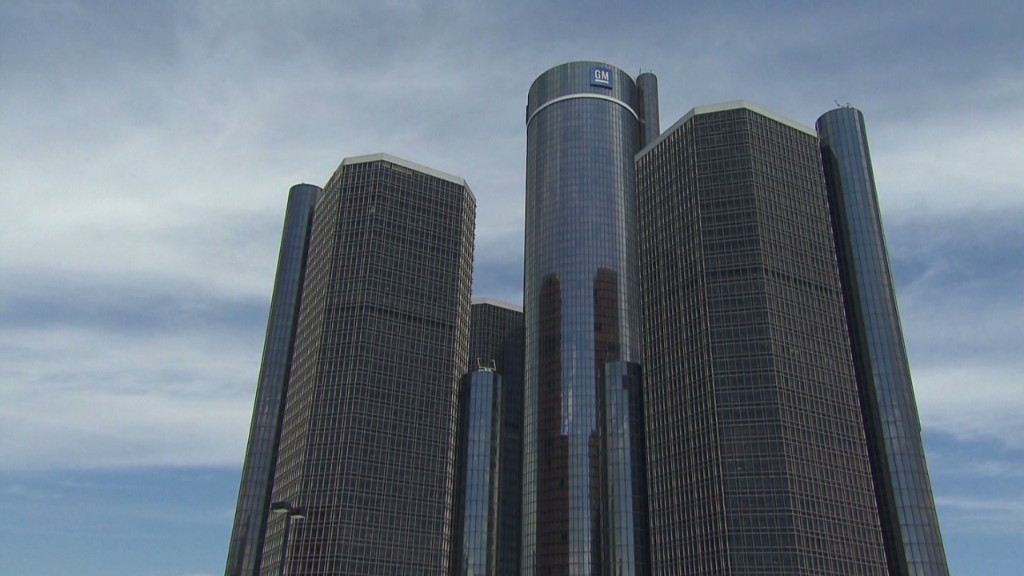 It may seem like GM is recalling every car it's ever made.
The truth is there are three GM brands that haven't been recalled in 2014: Hummer, Saab and Oldsmobile.
The bad news for GM? It doesn't manufacture those vehicles anymore.
GM started phasing out Oldsmobile more than 13 years ago, and the last one rolled off an assembly line almost exactly 10 years ago. Some of the 13.8 million U.S. cars and trucks that GM has recalled this year do date back to 2003 and 2004 model years, when Oldsmobiles were still in showrooms. But most of this year's recalled cars were newer models.
So the fact that Oldsmobiles have been out of circulation for so long explains why it hasn't been hit by recalls.
Related: GM cars sold - 12.1 million. Recalled - 13.8 million
Saab and Hummer are another matter. They were both shut down during the company's 2009 bankruptcy reorganization.
Saturn and Pontiac were also discontinued in 2009, but they've figured prominently in this year's recalls, including GM's controversial flawed ignition switch recall that's been linked to at least 13 deaths.
The difference: Unlike Saab and Hummer, Saturn and Pontiac were mass market brands. As a result, they shared many design elements, and parts, with GM's other brands, such as Chevrolet and Buick. So a problem with a Chevrolet Cobalt is likely to turn up in a Saturn Ion or a Pontiac G5.
Related: GM's recalled Cobalt a failure from the start
The higher-end Saab and Hummer brands had fewer shared parts with GM's mass market brands, so they weren't as susceptible to the recall contagion that hits when one part is used in many different cars.
And the fact that they weren't mass-market cars meant that GM wasn't cutting quite as many corners to build them. The part at the center of the ignition switch recall cost just 57 cents.
Of course the fact that Saab and Hummer weren't mass market cars also means there are relatively few drivers on the road today to enjoy the fact that their cars haven't been recalled.
In fact, sales of all three brands were fairly meager, which is of course why GM doesn't make them anymore.