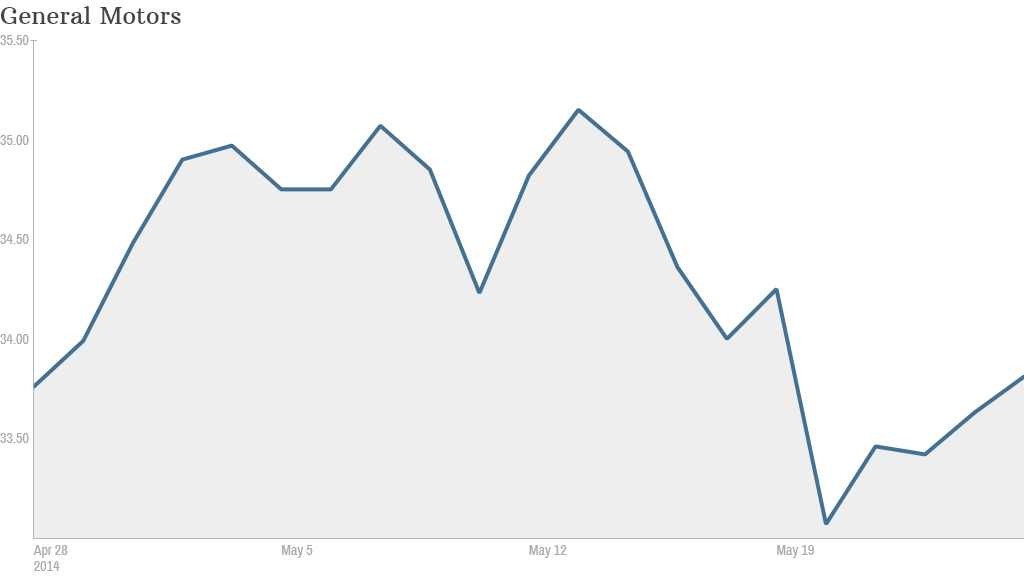 Hardly a week goes by that
General Motors

(GM) doesn't announce another recall, fine or problem.

Despite the negative headlines, the company's stock has been in neutral since early April.

Shares of the embattled automaker are flat over the last month, a period when the company announced even more recalls on top of the 2.6 million vehicles it recalled in February over a flawed ignition switch that was linked to 13 deaths.

To put it in perspective, GM has already recalled more cars and trucks in the U.S. this year than it has sold in America in the five years since it filed for bankruptcy.

Related: GM recalls may continue, says Barclays

So why isn't the stock tanking?

It appears that investors are betting that things can't get any worse for GM.

While the stock is down 17% in 2014, most of the heavy selling earlier in the year when GM's recall nightmare first reared its ugly head. It was one of the most offloaded companies by hedge funds in the first quarter, according to data from FactSet.

Even with that stock plunge, GM shares actually cost about the same today that they did in May 2013 -- long before the recall frenzy.

"I don't think the recall is going to lead to any substantial fallback in the stock from here," said George Galliers, an auto stocks analyst with ISI Group in London. "They're being proactive with addressing any issues and getting them out in the open."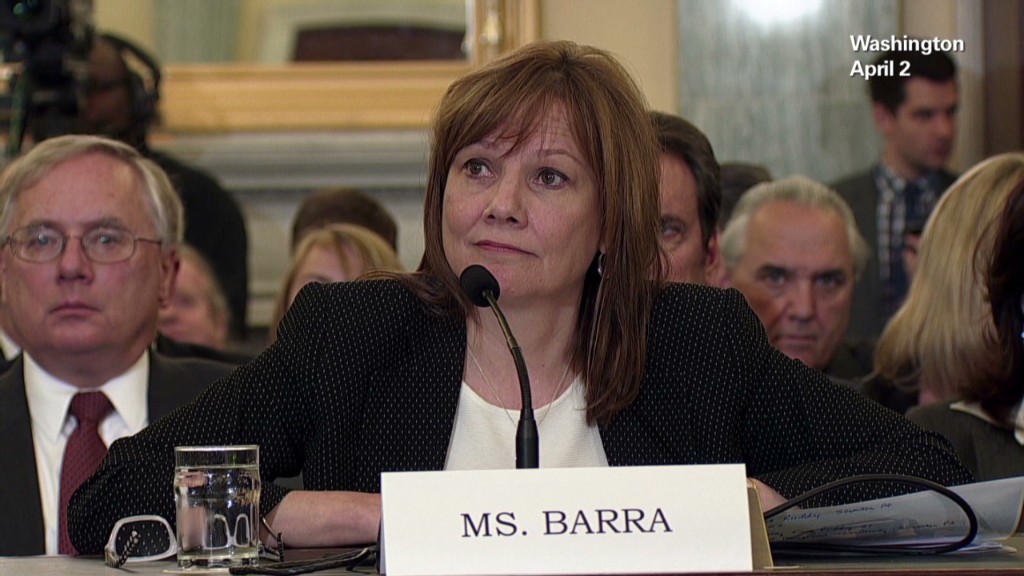 Some analysts cite GM's strong product pipeline and the overall robust auto demand in the United States as reasons to own the stock. The company is also sitting on a solid pile of cash.
It's also relatively inexpensive. Wall Street has already discounted the stock. The auto giant is trading at around 10.5 times 2014 earnings. That's compared to roughly 12 times earnings for its rival Ford. (F)
Galliers is forecasting a solid second quarter for GM, excluding charges related to the recall.
Related: Are GM cars safe? Yes, they are
As for whether consumers will stay away from GM dealerships because of the recall, Galliers said it's too early to tell.
He said potential buyers usually use third party review sites such J.D. Power and Associates rather than the news for advice when buying a car.
"Of course if GM is recalling cars every week from now until the end of the year, customers will begin to question if they want to own a GM car," he said. "I don't think we're at that point yet."