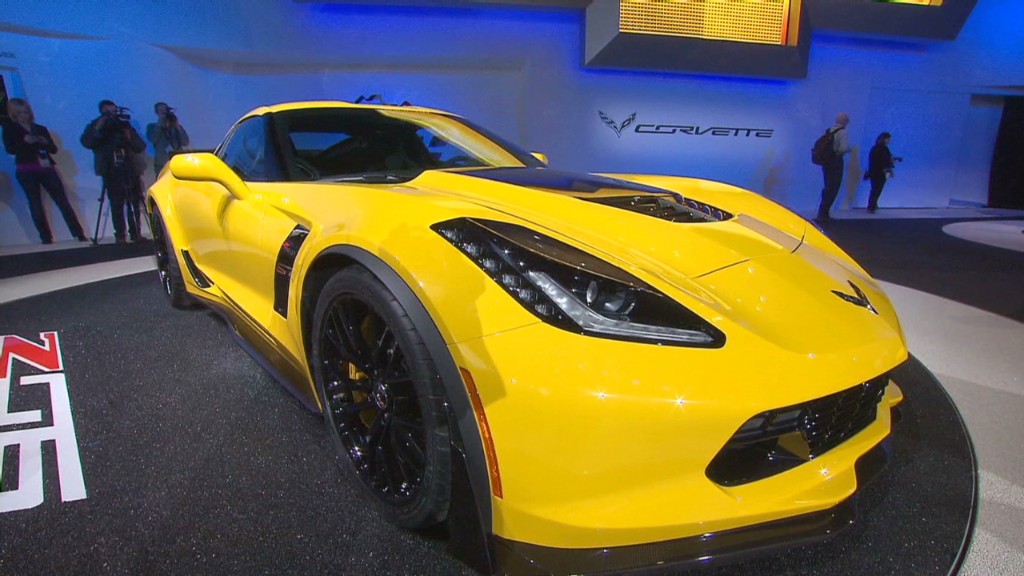 General Motors' new Chevrolet Corvette Z06, expected to go on sale early next year, will produce 650 horsepower from its 6.2-liter supercharged V8 engine, the automaker announced Friday.
When the Z06 was first unveiled at the Detroit Auto Show in January, GM (GM) would only say that its engine would produce "at least 625 horsepower."
The 650 horsepower figure puts the Z06 among some very fast company including not only the Dodge Viper (640 hp) and Ford Shelby GT500 (662 hp) but also supercars cars like the Lamborghini Hurucán (610 hp), Ferrari FF (651 hp) and McLaren 650S (641 hp).
Ford (F) recently stopped production of the Shelby GT500. A new Mustang, based on the re-engineered 2015 Mustang, is expected to be revealed at some point but Ford has not yet said when that will be.
Chrysler recently announced that it will produce a new high-powered version of its Challenger coupe, to be called the Hellcat, for the 2015 model year. That car will produce at least 600 horsepower from a supercharged 6.2-liter V8 engine.
These new products show that the Detroit horsepower wars are far from ending.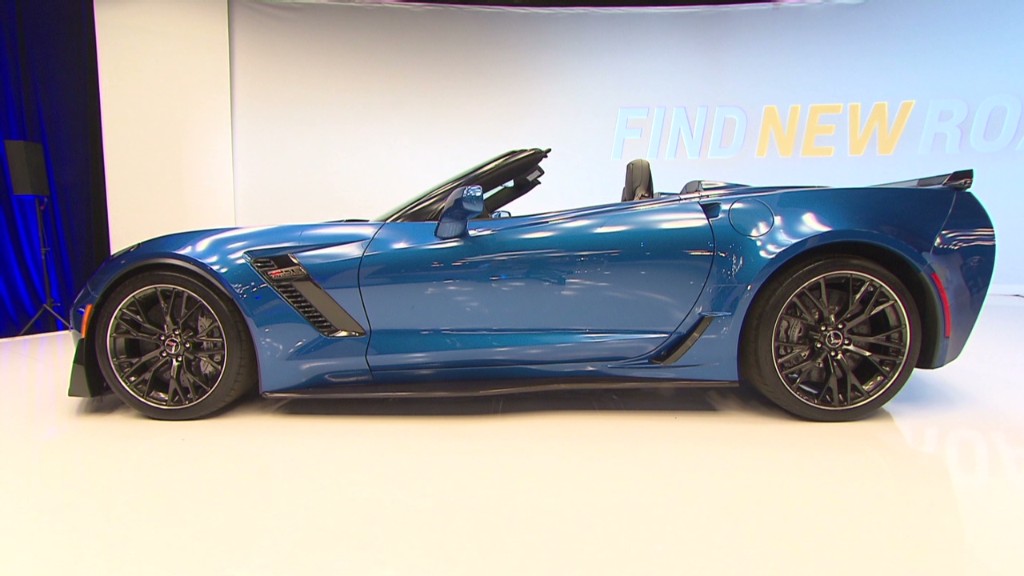 Far from showing that automakers are ignoring fuel economy demands, these cars show that automakers are meeting those demands with room to spare.
"What's insane is that the horsepower keeps going up in spite of fuel economy and emissions standards going up," said Karl Brauer, senior editor at Kelley Blue Book's KBB.com auto Web site.
On the one hand, they are selling enough fuel efficient small cars that the sales of a few high-performance models won't hurt their overall average. On the other hand, even these powerful cars can get fuel economy that's better than most people would expect.
For instance, Ford's 662-horsepower Shelby Mustang gets 24 miles per gallon in highway driving. The base model Chevrolet Corvette, which produces 455 horsepower, gets 29 mpg highway. The Z06 might get only slightly less, said Brauer.
The performance number that most Z06 buyers will probably actually notice won't be the car's horsepower but its 650 pound feet of torque. That's more torque than any of its competitors, including the supercars. While horsepower gives a car its flat out top speed, something most drivers will never experience, torque is the pulling power drivers feel when accelerating.
While the Corvette represents a small part of General Motors' overall sales and the Z06 will be a tiny sliver, this is an important "halo car" for GM. It represents the pinnacle of the carmaker's engineering capabilities. More importantly, although it may not sell in big numbers, interest in the Corvette draws potential customers into Chevrolet showrooms.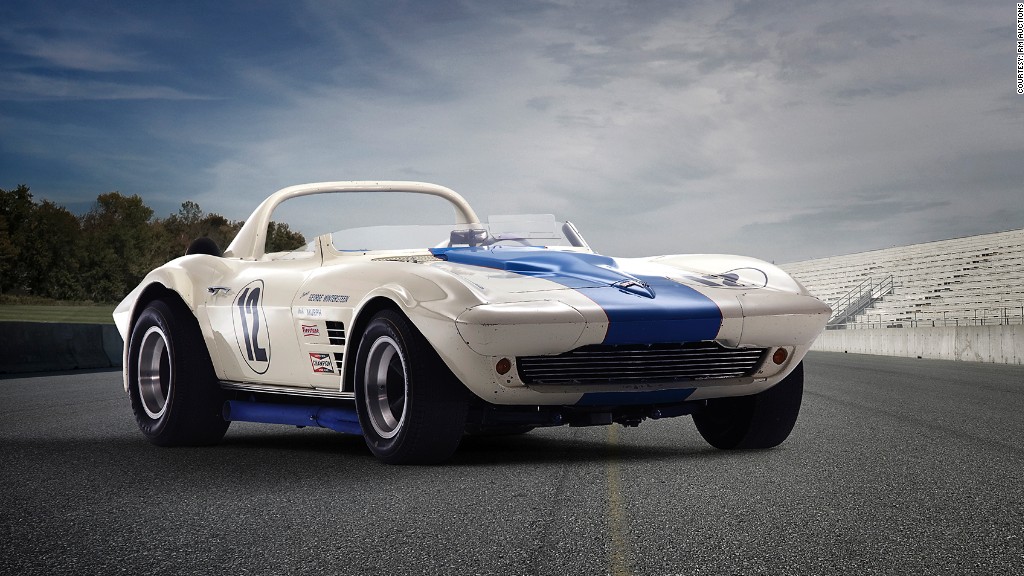 Another reason GM is producing the new Z06 is to meet racing regulations for its new C7.R race car. The C7.R competes in endurance races which have rules requiring that a car be closely related to ones sold to customers for street use. The street-legal Z06 is actually the more powerful than the race car.
The Z06 horsepower announcement comes at a time when GM is facing public embarrassment over long-delayed recalls for an ignition switch problem that killed at least 13 people. On Thursday, GM revealed the results of an investigation into the delay and announced that it had fired 15 employees, including executives and engineers, over the problem. The automaker had already agreed to a $35 million fine, the maximum possible, for failing to disclose the problems quickly enough.
Cool cars: Hot wheels and deals
The Z06 will be offered with a choice of either a seven-speed manual transmission or a new high-performance 8-speed automatic transmission. As in the base Corvette, the automatic transmission will have shift paddles mounted on the steering wheel, giving the driver the opportunity to select gears manually.
Pricing for the new Z06 will be announced closer to start of production in early 2015, GM has said. It will be available in both coupe and convertible versions.