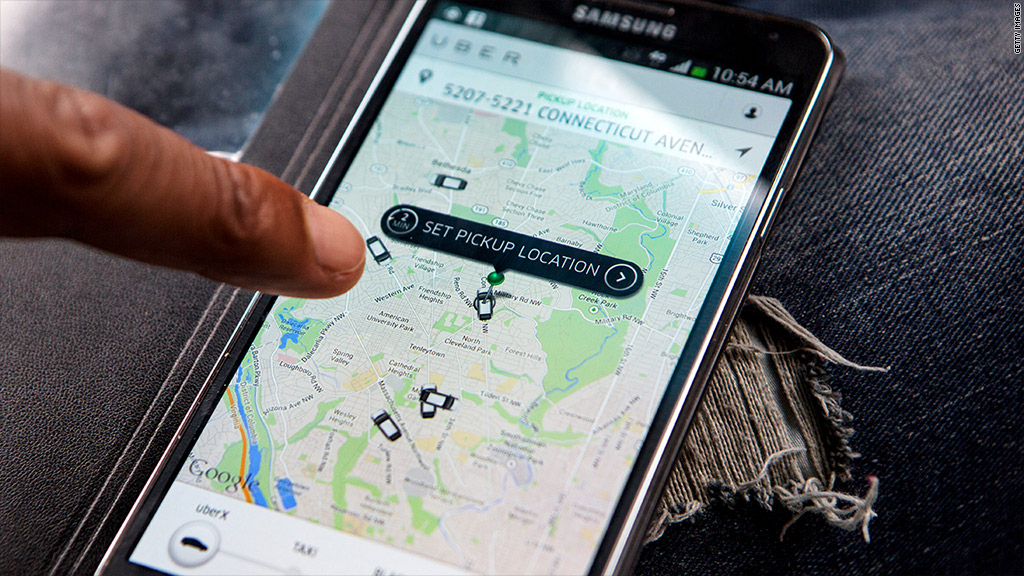 Uber, the controversial taxi app, has completed a round of funding that values the company at $18.2 billion.
The four-year old company has been a giant success story, growing its operation to 128 cities in 37 countries and providing transportation to millions of customers.
Uber started as a business that sends customers luxury cabs at a touch of a button. It has since expanded to lower-cost cars and delivery service with its UberX service.
The latest funding round of $1.2 billion -- soon to be $1.4 billion, after other investors chip in -- includes institutional investors, mutual funds, private equity and venture capital partners, Uber said in a blog post. That values the company at $17 billion on top of the $1.2 billion in funding.
Uber already has some high-profile backers, including Google (GOOGL) Ventures, which invested $250 million last year. Although Uber did not name any of its new investors, there have been several reports that one of them is mutual fund giant Fidelity Investments.
Uber believes it is making positive changes in the transportation industry, claiming it is creating 20,000 new jobs per month.
Related: It's not a tech bubble -- it's tech roulette
"With our growth and expansion, the company has evolved from being a scrappy Silicon Valley tech startup to being a way of life for millions of people in cities around the world," said Travis Kalanick, Uber's CEO, in a blog post.
"This 'Uber' way of life is really a reflection of our mission to turn ground transportation into a seamless service and to enable a transportation alternative in cities that makes car ownership a thing of the past," he added.
But Uber is also no stranger to controversy.
Related: Uber is worth more than Barbie
Uber's dynamic pricing model leads to fares that grow by as much as eight fold during periods of extreme demand. Last winter's massive snow storms and New Year's Eve are prime examples of when minimum fares surged well above $100, and per-mile charges were more than $30.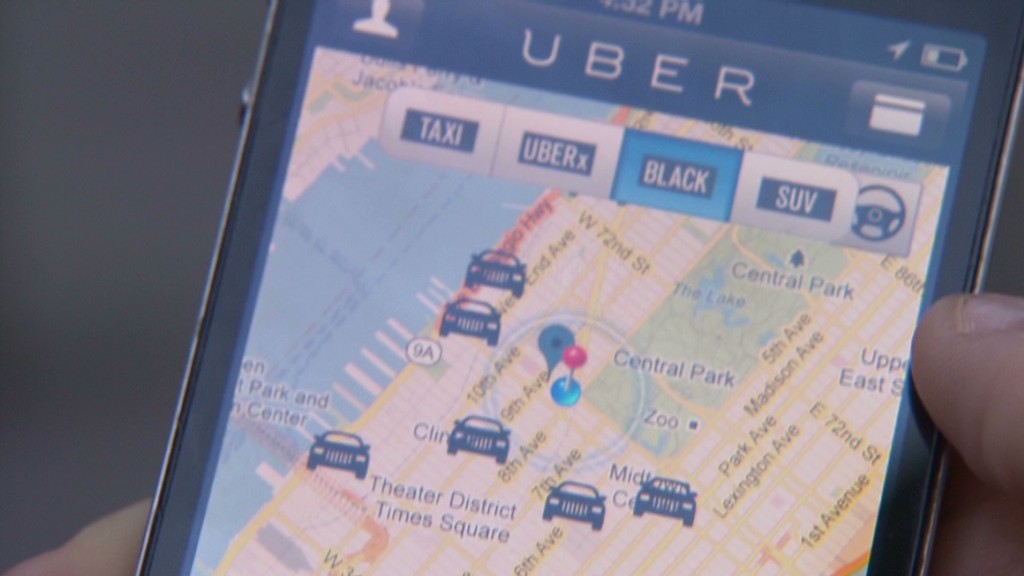 The company has also been accused of employing questionable tactics to recruit its drivers.
Gett, which allows users to order cars with a smartphone app, claimed earlier this year that Uber employees in New York ordered and canceled over a hundred of its cars during a span of three days in January. The aim: collect the drivers' cell phone numbers and recruit them to work for Uber. The company since apologized.
Several locations have also cracked down on Uber, suing the company for violating its taxi laws. Most recently, the state of Virginia's Department of Motor Vehicles sent a cease-and-desist order to Uber and its competitor Lyft on Thursday, saying drivers would be fined if they continued operating.