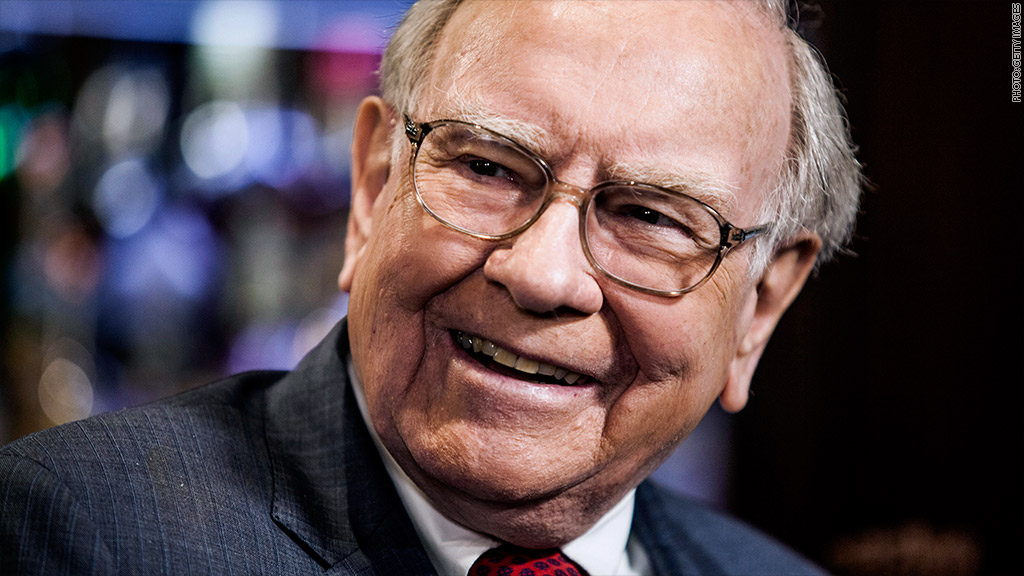 Lunch with Warren Buffett is a hot ticket item: The winning bidder on Friday at his annual charity fundraiser paid $2.2 million for the privilege.
Each year on eBay, Buffett auctions off an invitation to lunch. The proceeds go to GLIDE, a charity that runs a number of anti-poverty programs in San Francisco.
This year's winning bid, from a man from Singapore named Andy Chua, was more than double last year's of just over $1 million. The highest ever was in 2012, at $3.5 million.
Since the auction began 15 years ago, it has raised nearly $16 million for the organization.
Past winners include hedge fund manager David Einhorn, though most bidders remain anonymous. GLIDE did not provide more details about Chua.
Related: Buffett laughs at the 'persecuted' 1%
The winner will be allowed to invite up to seven friends to have lunch with Buffett at the New York City steakhouse Smith & Wollenksy.
GLIDE operates on a budget of about $18 million. It serves more than 850,000 free meals a year, offers affordable housing, and operates a health clinic in a city with one of the highest levels of inequality in the country.
"The demand keeps growing," said GLIDE founding president Janice Mirikitani. "In this area, the cost of living is very high and a lot of people can't afford to pay for both food and rent," she said.
Buffett is one of the world's leading philanthropists. He started The Giving Pledge in 2010, an effort that has signed up more than 100 billionaires around the globe. They have pledged to donate half of their net worth during their lifetime, or at their death.