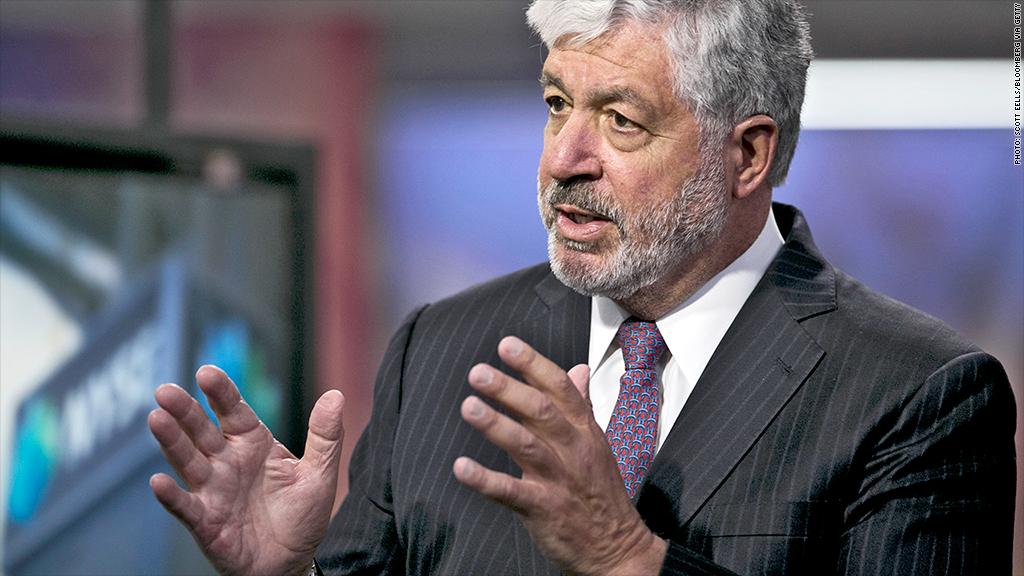 After steering
American International Group

(AIG) through its darkest hours, Robert Benmosche plans to step aside in September and hand the keys to Peter Hancock.

The bailed-out insurer tapped Hancock, its property casualty chief, to take over as CEO for the outspoken Benmosche, who is also resigning from the company's board.

"Under Bob's incomparable leadership and vision, AIG has achieved remarkable, and at times, unthinkable, milestones and successes," AIG Chairman Robert Miller said in a statement on Tuesday .

Benmosche, 70, had previously indicated he would step down early next year. But AIG now says he will assume an advisory role on September 1 that calls for him to consult with Hancock, coach managers and develop rising talent.

Related: Dow crawls to new record highs

AIG lured Benmosche out of retirement in 2009 when the insurer was still reeling from the financial crisis. During his tenure, the company managed to repay its gigantic $182 billion government rescue, plus a profit of nearly $23 billion.

Benmosche also led an effort to repair AIG's tattered image and sell off a string of non-core assets. AIG's shares have climbed about 60% over the past five years.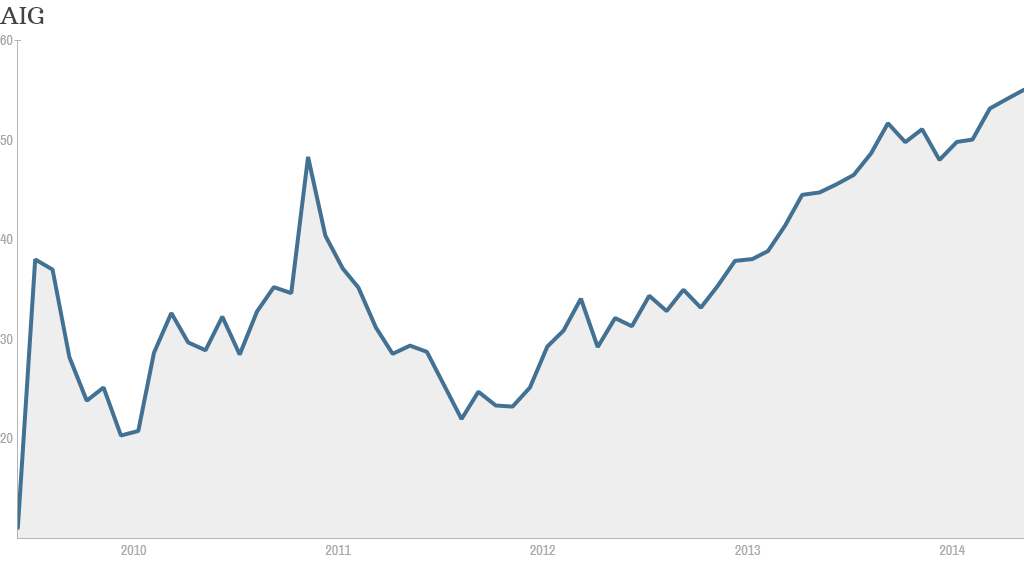 He will be replaced by Hancock, 55, who joined the company from KeyCorp (KEY) in 2010 and became CEO of AIG Property Casualty in March 2011. He also worked at JPMorgan Chase (JPM) for two decades, establishing the bank's global derivatives group and running its global fixed income business.
"Peter is a person in whom investors, clients, distribution partners, employees, and regulators can place great trust," Miller said.
Related: Google buys satellite start-up Skybox Imaging
Hancock said he is "deeply honored" to take over for Benmosche, who he credited with transforming AIG's culture and "reinvigorating" its employees.
"Today, a far stronger AIG has the opportunity to extend our industry-leading positions as we continue to set new standards of quality for our customers and distribution partners worldwide," Hancock said.