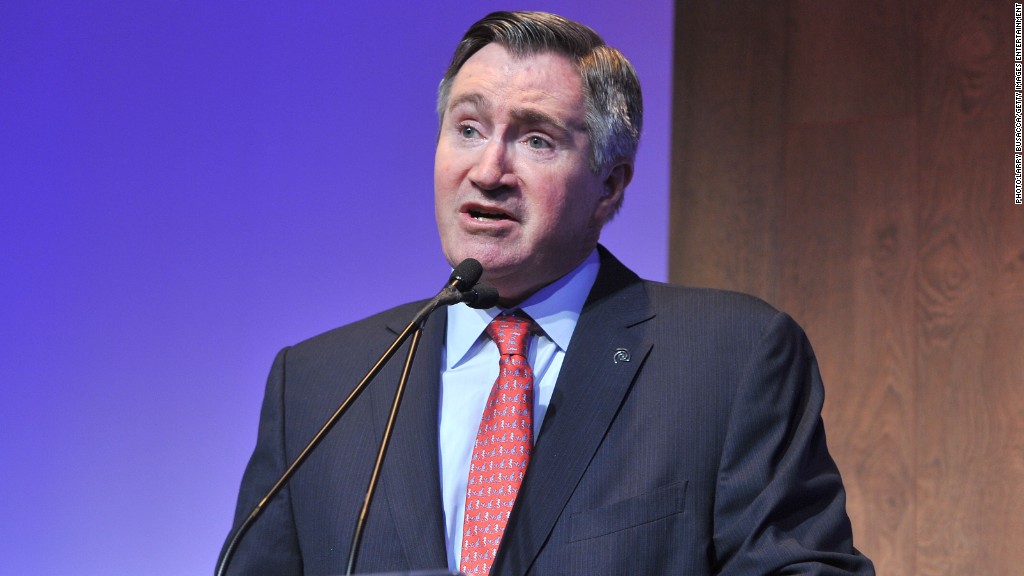 When I asked Glenn Britt to reflect on his 40 years in the cable industry, his eyes lit up. "Lots of the things that we talked about in the early '70s have come true, including the internet," he said.
That was last July, when he still the chief executive of Time Warner Cable (TWC). We met in his office because he was preparing to announce his retirement, effective at the end of the year.
A couple of months before retiring, Britt was diagnosed with a recurrence of melanoma, which he had previously battled in 2008. His health deteriorated in recent weeks, and he died on Wednesday.
Glenn had a profound impact on our company and on the entire cable industry over the last four decades," his successor, Rob Marcus, said in a memorandum to Time Warner Cable staffers mourning Britt's death. "In fact, if you examine the history of the cable business, you'll find that at each seminal moment, at each inflection point, at the birth of each critical innovation -- whether it was introducing high-speed Internet or pursuing telephony -- Glenn was not only present, but was a central figure."
Marcus's words got me thinking about what Britt told me during our hour-long meeting last summer, so I revisited the transcript.
When we spoke, Time Warner Cable, the country's second largest cable provider, hadn't yet been snapped up by industry leader Comcast (CMCSA), but consolidation was in the air.
Related: Comcast to buy Time Warner Cable
"I think that we, in the industry, always dreamed about using technology to make communications and entertainment better for people," Britt said, recasting the much-bemoaned cable industry as the force for innovation that he believed it was.
Britt was well aware of his company's ranking at the bottom of the American Customer Satisfaction Index's survey of cable and satellite providers. Referring to customer complaints, he said, "that's what we're always trying to make better."
"The service working well all the time -- that's mainly what they want," he said of customers. "If they don't ever have to deal with us, they're happy! That means it's a good service."
Related: Customers give dismal scores to TV providers
Britt entered the industry in 1972 through Time Inc. (TIME), which launched HBO that same year. In 1974, he became the vice president and treasurer of a startup cable provider called Manhattan Cable Television. Rabbit ears were the norm then, so I asked him if he ever expected that the vast majority of American households would wind up paying for TV the way they do today.
"I thought that it was either going to be a huge thing, maybe in every home, or that it was going to be a complete failure, but I didn't think it was going to be in between," he said.
Back then, he said, "nobody really could imagine what you would do with all these channels."
Related: Customers call Comcast-Time Warner Cable merger evil
"I think part of what is lost in the history is that most of the so-called cable networks, the big ones, were started by cable companies," in order to persuade consumers to pay for the product.
They had to be persuaded to pay for broadband Internet, too. "When we first started messing with it, which was in the mid '90s, what was available on the Internet was basically pretty simple: pages, booklet-printed pages," he recalled. "And most people thought the way to get to the Internet was via a dial-up phone line with AOL. It wasn't clear to us why anybody would want to pay to go faster. I mean, that was far from evident. So we just tried it, and it worked."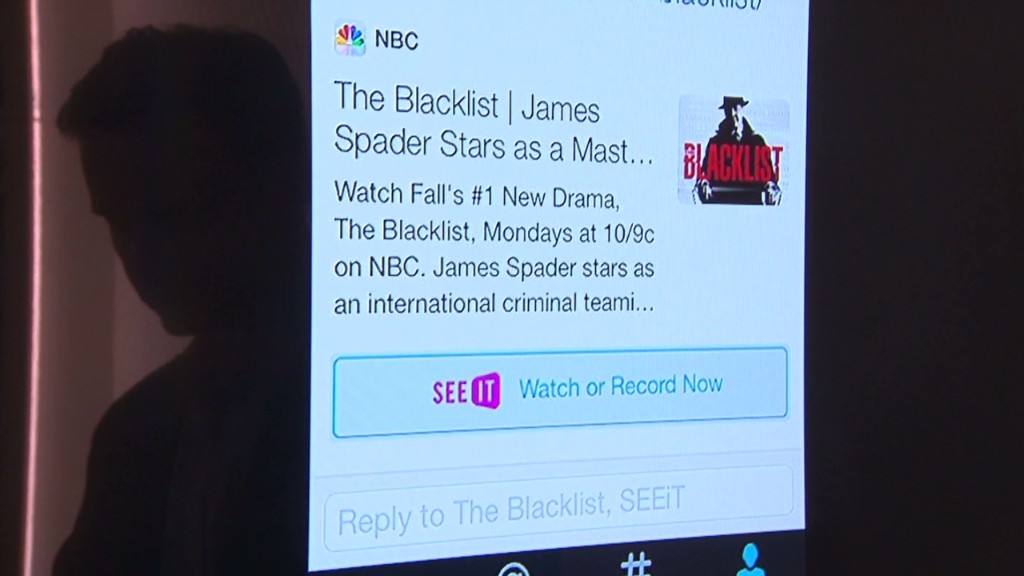 Britt became the chief executive of Time Warner Cable in 2001. It was owned by Time Warner (TWX), which also owns CNNMoney, until 2009, when it was spun off as an independent entity. "What we discovered was that the capital markets like pure-play companies, and there really aren't any particular operating synergies between content creation and running cable systems, so I think it's fine that the ownership has moved," he said.
Interestingly, Comcast -- through its ownership of NBCUniversal -- is betting that there are ample synergies between the two.
Related: Univision airs concerns about Comcast-Time Warner Cable deal
Britt identified one exception to what he said about synergies between content and distribution: Time Warner Cable's local news channels like NY1. (I should disclose here that my wife works at NY1.) "It differentiates us," he said, and "it's also a way we can contribute in an age when the local broadcast news in much of the country has been way cut back."
We talked at length about what the future looked like. Britt said he was proud that Time Warner Cable had evolved from a TV service to a TV, broadband Internet and phone service with a "robust physical infrastructure and an employee base that knows how to maintain and operate that infrastructure."
"Essentially what we do is keep finding new uses for the technology and our people skills," he said, adding, "I don't know what's next, but something. There'll be more."
Britt often described broadband, not TV, as the "anchor service" of Time Warner Cable's business.
"It's going to be more, bigger, and faster," he said. "I don't think we know what all the uses are going to be."
Britt's next comment struck me at the time, and resonates even more now. I asked him if he felt disappointed by the pace of progress, particularly with regards to anytime, anywhere viewing of cable TV on the Internet. This concept, known as "TV Everywhere," has been stymied by delays on both the channel owner side and the distributor side.
"It's not something that happens quickly," he said, and then sounded optimistic: "I actually think it's moving along probably as fast as these things move along. We'll look back 10 years from now and say, 'Look what's happened.' "