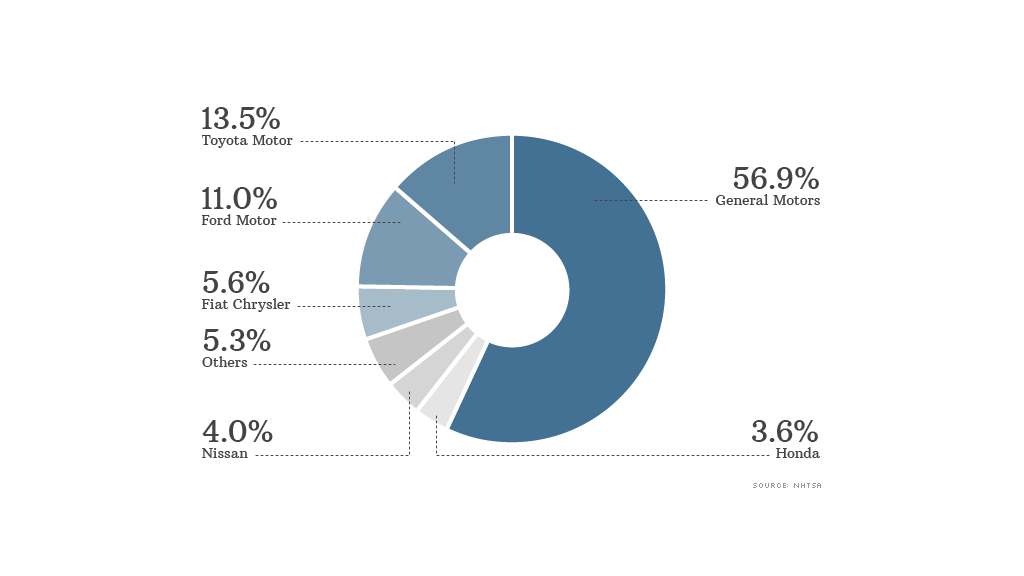 Roughly one out of every 10 of passenger cars and trucks on the road in the U.S. has been recalled this year.
The auto industry has recalled a stunning 25.3 million U.S. vehicles in so far in 2014. That leaves it poised to shatter the record 30.8 million vehicles that were recalled in 2004.
General Motors (GM) prompted the surge when it revealed that it took ten years to issue a recall for a flawed ignition switch that's been tied to at least 13 deaths.
In the wake of those revelations, GM has changed its procedures and recalled a total of 14.4 million U.S. vehicles in 2014 -- a record for the company. The latest announcement came Friday morning, when GM recalled another 512,000 Camaros. Other automakers have also issued a raft of recalls, scared that they, too, could be accused of overlooking safety problems.
The recalls have been for flaws as serious as a steering problem that prompted GM to tell owners of 477 pickups and SUVs to stop driving their vehicles immediately -- GM sent flatbed trucks to haul the vehicles to dealerships for repairs.
They've also been for matters as minor as a sticker on the inside of some Kias that incorrectly stated the recommended tire pressure. Kia sent out new labels.
There were 252.7 million passenger vehicles in operation in the U.S. at the start of this year, according to IHS Automotive, meaning the total number of recalls is roughly 10% of the nation's fleet of cars and trucks.
If there isn't another recall the rest of this year, 2014 will rank as the third largest number of U.S. recalls in history.
Related: GM cars sold - 12 million. Recalled - Nearly 14 million
But there is no sign of a slowdown. GM's recall crisis has triggered both congressional and criminal probes, and the automaker must pay a $35 million fine to the National Highway Traffic Safety Administration (NHTSA). GM has said it will cost at least $1.7 billion to repair the recalled cars, and it may have to pay out billions to crash victims and their families. No other automaker wants to risk a similar fate.
"On recall issues, you're going to see a heightened level of sensitivity. You may see excessive corrective actions," said Fiat Chrysler CEO Sergio Marchionne at a forum last month. He later told CNBC, "There's no doubt that the industry is going to have to adjust to a new paradigm. This is permanent."
Clarence Ditlow, executive director of the Center for Auto Safety, said that he believes as many as 35 million cars could be recalled this year, but that he thinks the pace of recalls will slow down.
GM: Steps to a recall nightmare
"Part of what [automakers] are doing is going through the backlog of vehicles they should have recalled in the past and didn't," he said. "Once they get through that backlog, it'll be new recalls only."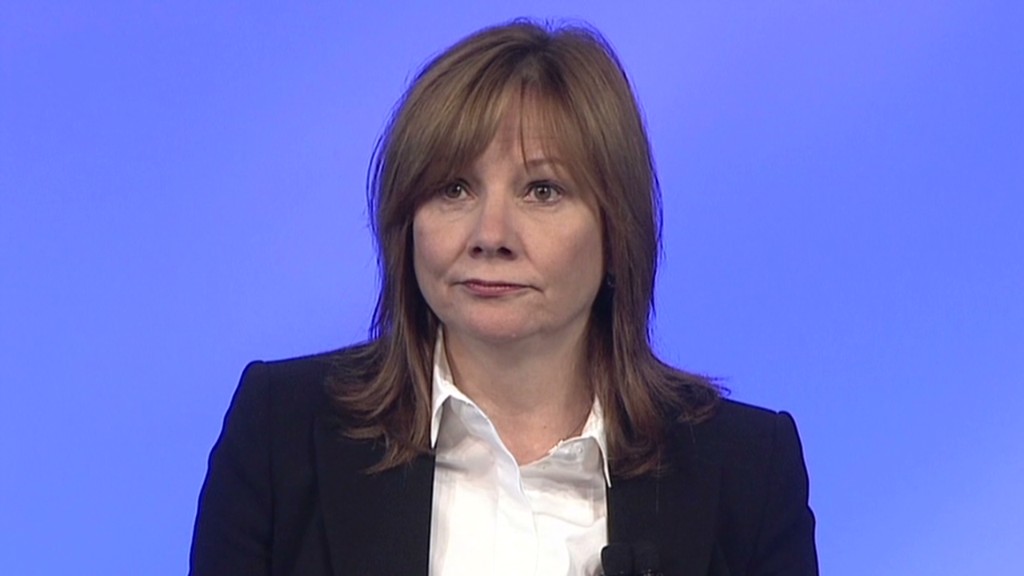 Many of the vehicles recalled this year are older models. GM says that 70% of the autos it has recalled in the U.S. this year are models it no longer manufactures.
Ditlow said the negative press surrounding the GM recall crisis has changed the dynamics among automaker employees who examine accident reports and consumer complaints, making it easier for someone who believes a recall is necessary to prevail.
He said GM's move to ax 15 employees who failed to act appropriately with regard to the ignition switch recall will also prompt employees to be more aggressive on recalls. In the past, engineers or lawyers had little to fear in terms of their job security, he said.
"To think you could get fired if you don't pursue safety, that is a change," he said.