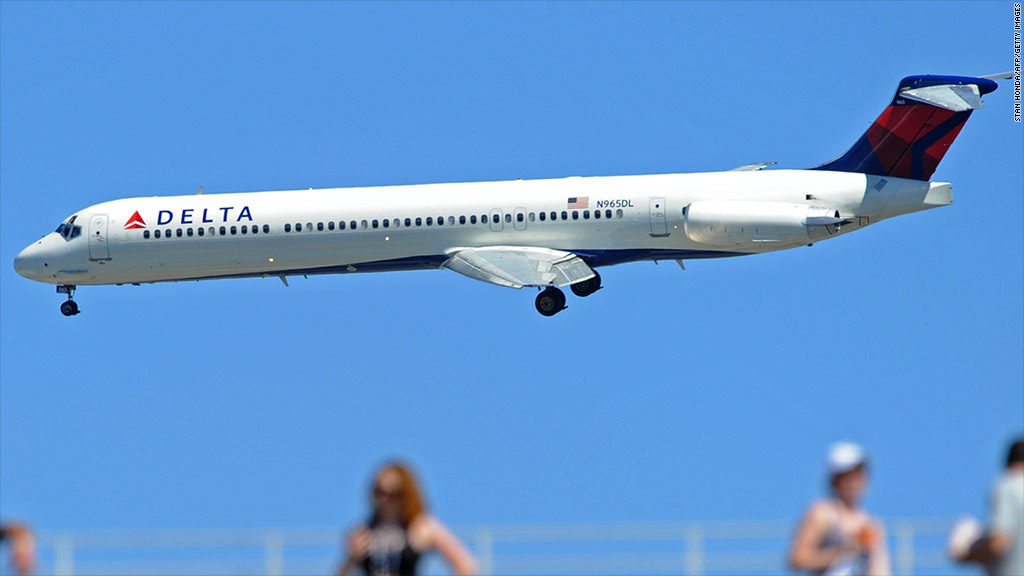 Major airline stocks such as Delta, the new American and Southwest have been at cruising altitude for most of the year, hitting all-time highs on a regular basis.
But the sector has hit two big pockets of turbulence lately.
On Wednesday, German airline Lufthansa warned that its earnings would take a hit due to increased competition and lower prices.
That reminded some investors of the ugly fare wars that were big profit killers in the past. (Confession: Every time I hear about Lufthansa, I always think about the famous heist at JFK in the late 1970s that was immortalized in the movie "Goodfellas." Dad, consider this reference my Father's Day gift to you.)
The other concern for airlines? Rising oil prices. Increased tension in Iraq this week has caused crude prices to shoot up nearly 3% in the past few days. Higher oil prices, if sustainable, could lead to an increase in jet fuel costs.
Put those two factors together and it's not hard to see why shares of Delta (DAL) are down more than 7% in the past five days. It did rebound a bit Friday. So did other airline stocks. But it's been a brutal week for the group.
American Airlines (AAL) stock has dropped nearly 8% this week. United Continental's (UAL) shares have plunged nearly 12%.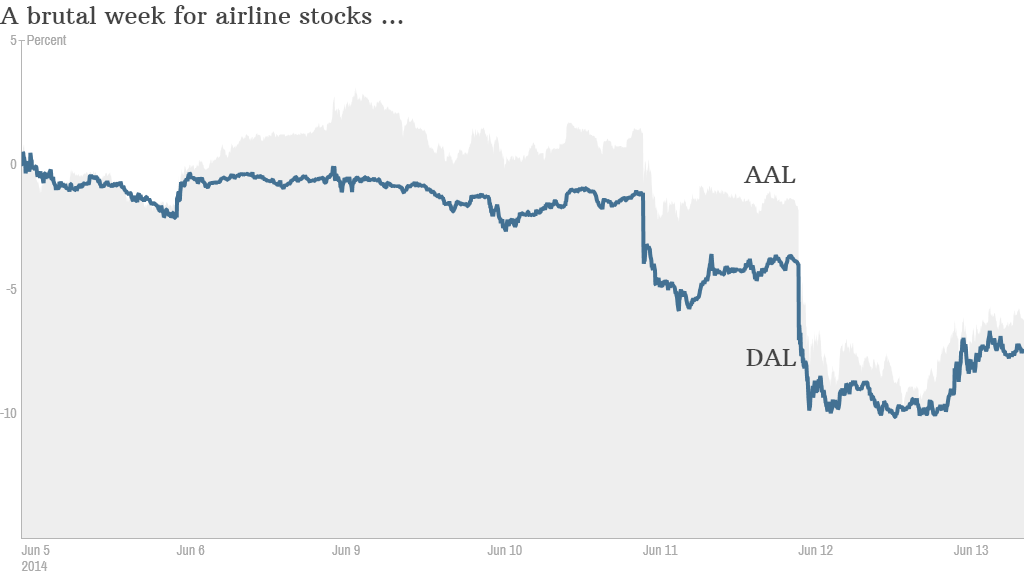 Even Southwest (LUV), which is widely regarded as one of the best run companies in the industry, has fallen more than 5%.
Smaller airlines Alaska Air (ALK), JetBlue (JBLU) and Spirit (SAVE) have also fallen, but not as much as the big four national carriers.
Related: Transportation stocks are on a roll
So what's next for the airline stocks? Is this the beginning of the end of their bull run?
Even with this week's descent, there is still a lot more room to fall.
Shares of Delta and Southwest are both up about 40% so far this year while American's shares are up nearly 60% in 2014 following its emergence from bankruptcy late last year via its merger with U.S. Airways.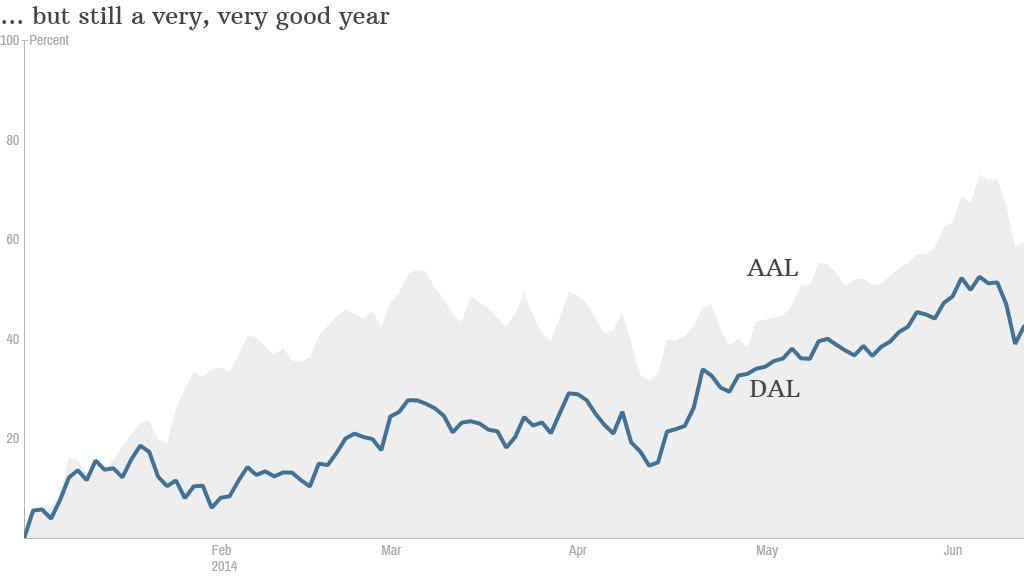 One analyst thinks the sell-off is overdone. Helane Becker of Cowen & Co. wrote in a report this week that she thought Lufthansa's warning was company specific and not a bad omen for the global airline industry. In fact, she said the recent pullback in stock represents the first time in awhile when it might make sense to buy airline stocks.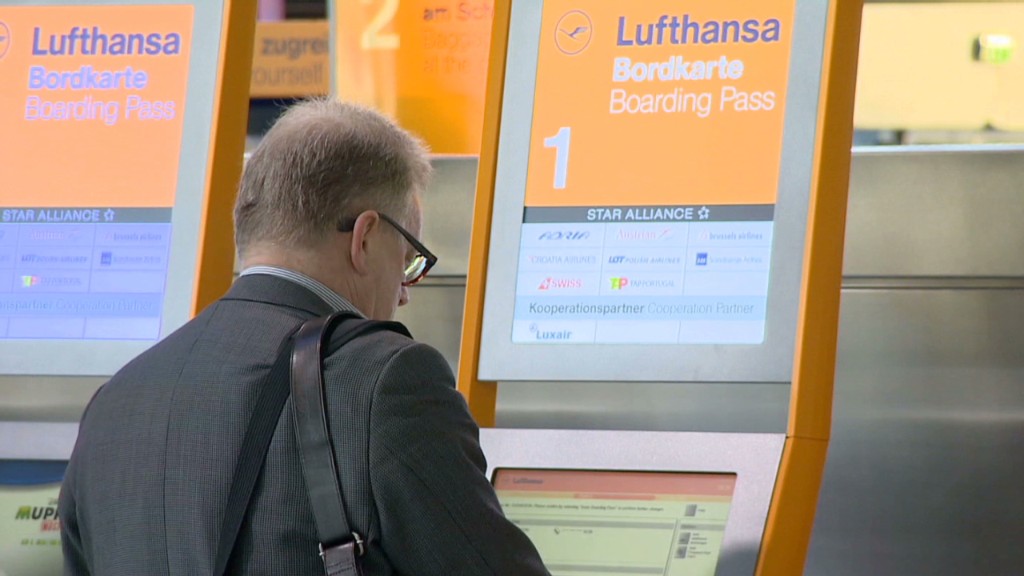 She said that May traffic results for the top U.S. airlines have been strong and that, in conversations with airline executives, nobody else was talking about the weak pricing trends that Lufthansa discussed.
"The airlines did not all of a sudden see demand slip in the three days," she said.
The spike in oil could be a bigger issue though. Still, it might not be that significant of a problem unless the violence in Iraq gets even worse and oil prices climb substantially.
It's also important to remember that the airline industry is now in much healthier financial shape than it was a few years ago.
The wave of mergers made the airlines more efficient. Delta, United, American and Southwest have all made significant acquisitions. That has helped the industry become consistently profitable.
So have all the extra fees that the carriers have been charging travelers over the past few years. Consumers may hate all the nickel-and-diming. But Wall Street clearly doesn't.
Related: United revamps frequent-flier program
The sector is doing so well that it was even able to hold up during this winter's awful, snowy weather. There were tons of cancellations and delays, especially in the Northeast. And while the stocks did get hit in the short term due to weather concerns, they've all bounced back following relatively strong first-quarter results.
With that in mind, Kevin Crissey, an analyst with Skyline Research, also thinks investors are overreacting a bit to this week's news.
"You can't get hysterical about what's happening in a few days. A 2% move in fuel prices is not good news but it might be temporary," he said.
Still, Crissey warns that not all airlines are going to keep flying high. He recently upgraded United, and said two other favorites are Southwest and Las Vegas-based regional carrier Allegiant (ALGT).
He added that investors do have to keep an eye on the headlines. If oil prices keep climbing, the stocks could go lower. And if the global economy starts to lose steam, that's bad news too.
In other words, it's not a bad idea for investors to maybe take some money off the table in the event of a bumpy landing.
"People have gotten a little complacent. The stocks have gone straight up because fuel prices have not been volatile," he said. "But oil and the economy still matter. This is still a cyclical group."