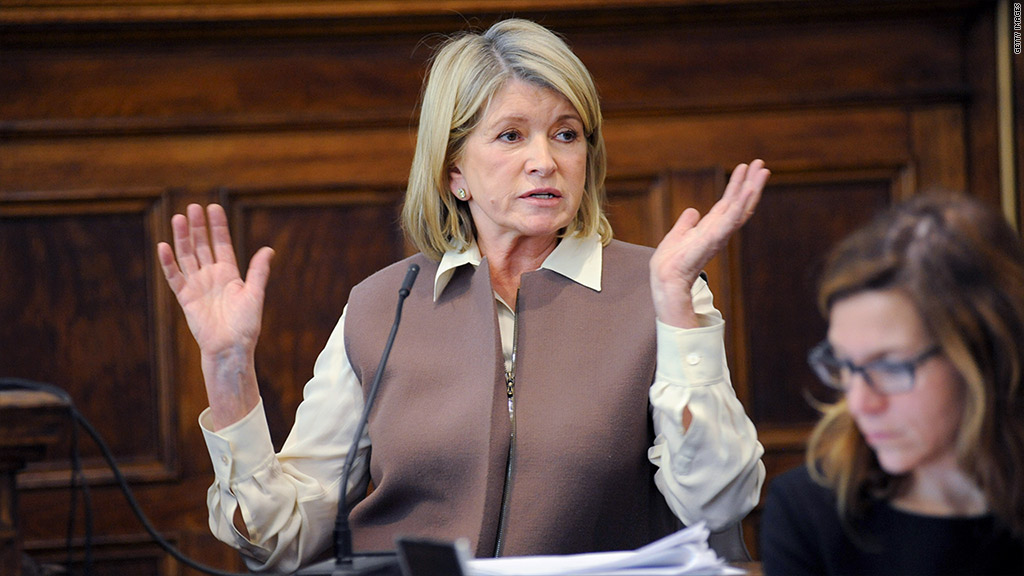 J.C. Penney "interfered" with a deal between its rival Macy's and Martha Stewart Living Omnimedia, a judge ruled Monday.
New York Supreme Court Judge Jeffrey Oing called the actions of J.C. Penny's top executives "less than admirable."
"At best, one can only describe such conduct as adolescent hijinks in the worst form," he wrote in the court order.
Martha Stewart Living Omnimedia (MSO) has been selling Martha Stewart-branded products at Macy's (M) since 2006. But in 2011 it reached a deal with J.C. Penney (JCP) to start selling some of its products at that retailer as well.
Macy's took both companies to court claiming they violated its own exclusive deal with Stewart's company. It settled with MSLO in January, but the terms of the deal were not disclosed.
Related: Martha Stewart and Macy's settle legal fight
Oing did not rule on how much J.C. Penney may have to pay Macy's for lost profit and attorney fees, deferring that decision to special judicial hearing officer.
J.C. Penney said that it "does not believe that money damages are warranted." It is also considering appealing the ruling.
Meanwhile, a statement from Macy's said the company was "delighted" by the order and looking forward to the damages phase of the case.
Since litigation began, J.C. Penney axed CEO Ron Johnson, who struck the deal with Stewart's company back in 2011, and scaled back its partnership, limiting it to window treatments and hardware, lighting, rugs and holiday products. J.C. Penney also sold its stake of MSLO, for which it paid $38.5 million in 2011.
"Their grand strategy was a colossal and abject retail failure," Oing wrote.
J.C. Penney has suffered massive losses in recent quarters following Johnson's failed turnaround effort.