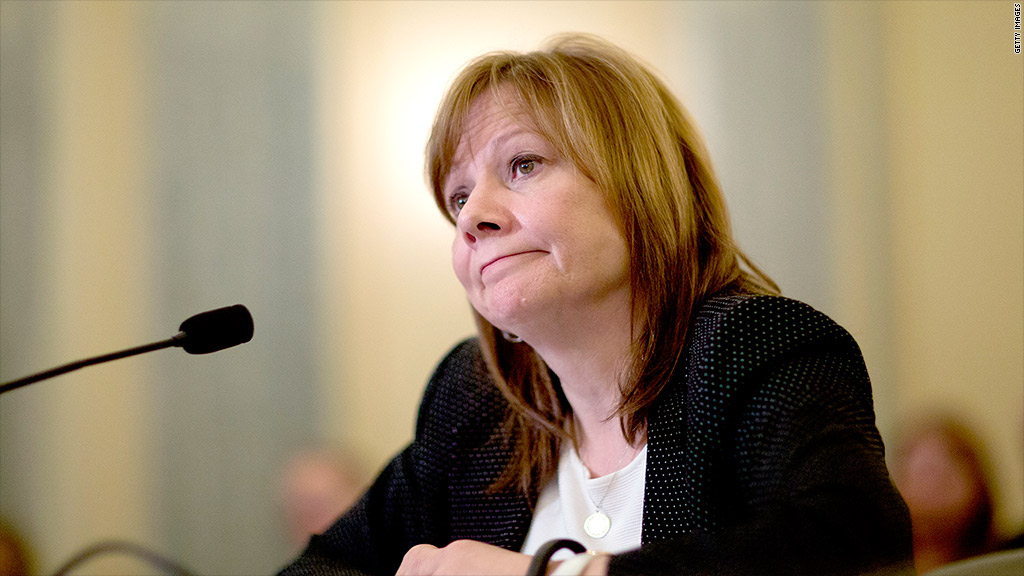 GM CEO Mary Barra will be back on Capitol Hill Wednesday, vowing again to take any steps necessary to avoid a repeat of the automaker's recall crisis, according to prepared remarks.
Anton Valukas, the former U.S. prosecutor who conducted the internal probe into the 10-year delay in the ignition switch recall will also appear. In his remarks, he tells Congress the crisis was caused by "failures throughout the company -- including individual errors, poor management, byzantine committee structures, lack of training, and inadequate policies."
But there are plenty of steps that lawmakers can also take to protect the American public from potentially deadly defects in their cars and trucks.
Raise the fines. GM (GM) has already agreed to pay the maximum fine of $35 million for the delayed recall. But that fine represents less than 1% of GM's earnings over the last 12 months.
Transportation Secretary Anthony Foxx admitted the fine amounted to a "rounding error" for the automaker. The Department of Transportation has asked Congress to hike the maximum fine to $300 million, while safety advocates don't want fines to be capped at all.
Criminal penalties. The fine that GM agreed to pay is a civil penalty. The company is also the subject of criminal probes, but it's not clear that the automaker will face criminal charges.
Even if GM is charged criminally, it's doubtful that any executives would go to jail. Instead, the automaker will probably just have to pay another, much larger fine
Toyota recently shelled out a $1.2 billion penalty to settle criminal charges levied against it for the way it handled its unintended acceleration recall.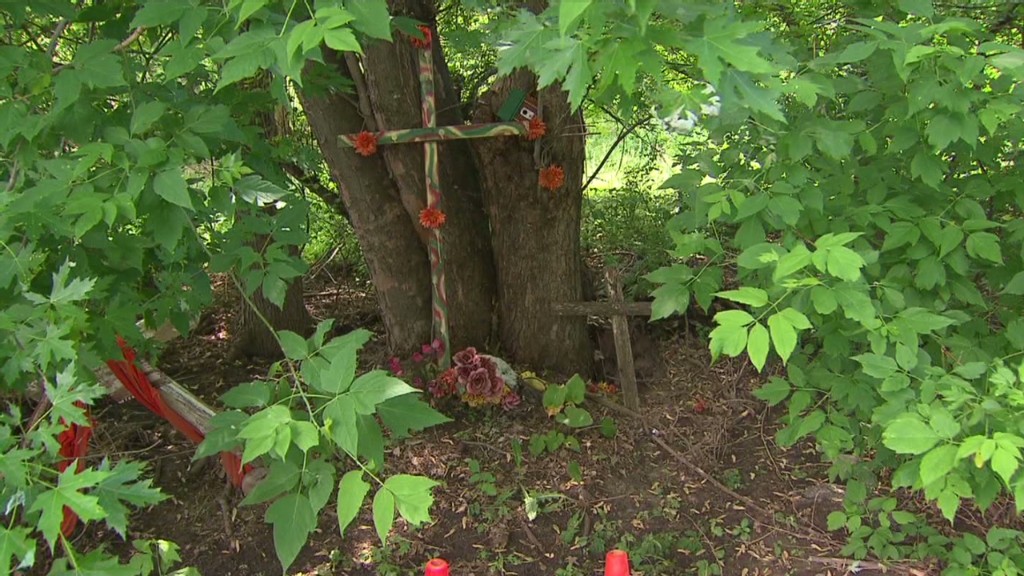 Safety advocates argue that if an automaker fails to report safety information to the National Highway Traffic Safety Administration it should be a criminal offense.
Related: 1 in 10 cars and trucks have been recalled
"Nothing changes corporate behavior faster than the possibility of criminal charges," said Clarence Ditlow, the executive director of the Center for Auto Safety.
More public information. A lot of the information about accidents and vehicle problems that's reported to NHTSA is never released to the public. Officials within the safety regulator may recommend action, but those recommendations also remain non-public.
For example, soon after GM employees learned of the flawed ignition switch in 2004, NHTSA's Office of Defects Investigation recommended an investigation into the problem of air bags not deploying in fatal crashes. But a committee within NHTSA turned down that request, and the recommendation for an investigation wasn't made public until this year.
Related: GM victims' families face tough choices
Rep. Henry Waxman proposed legislation to make more NHTSA information public in April, the first time Barra testified on Capitol Hill.
Ditlow says more public disclosure of NHTSA reports would significantly improve safety. "We need a better early warning system," he said.
Make sure recalled vehicles are fixed. More than one car or truck out of every ten out of every ten that's on the road today have been recalled this year.
But CarFax estimates that 30% of vehicles that are recalled are never repaired, which means that more than 36 million cars and trucks now on the road haven't been repaired.
Cars that have been recalled but not repaired can still be rented out by rental car companies and sold by car dealers, without informing consumers.
Safety advocates say that should not be permitted. They also want laws that prevent car owners from renewing their car registration or passing inspection if they haven't fixed a recall problem.