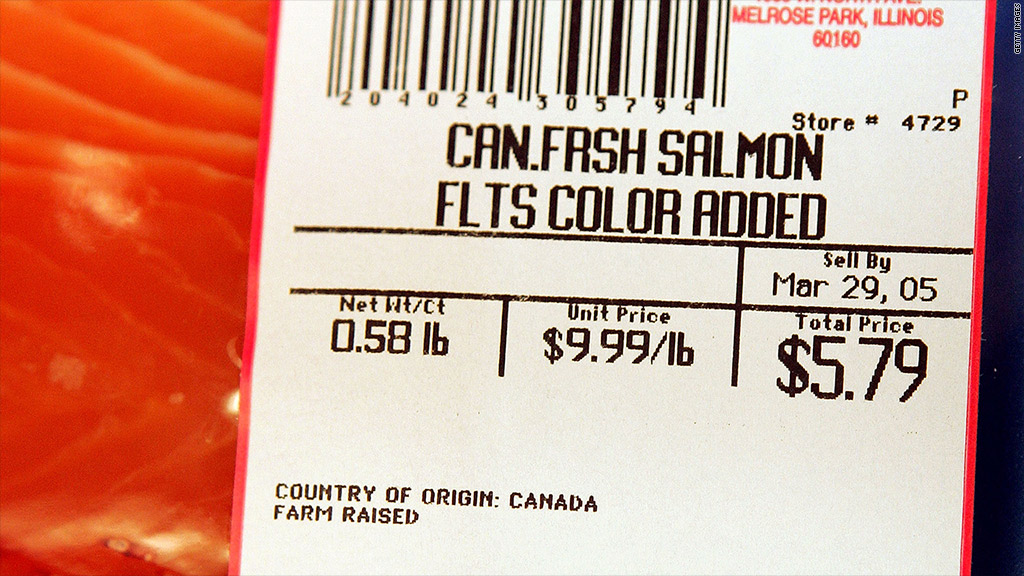 Six major retailers will be making it easier to secure good deals on their websites. But Amazon, the world's biggest online retailer, is staying away from the initiative.
The companies -- Wal-Mart (WMT), Costco (COST), Walgreens (WAG), FreshDirect, CVS (CVS) and Drugstore.com -- agreed to add unit prices to their product pages over the next nine months.
Unit prices, which are already common at many of the retailers' physical locations, show what a package of ground beef costs per pound, for example, or the price of a single aspirin within a bottle of 300. That helps customers price shop when different products are different sizes.
"We think that this is going to make shopping at Walmart and realizing how much you're saving at Walmart even easier," said Ravi Jariwala, a spokesman for Walmart.
The agreement was announced on Tuesday by New York State Attorney General Eric Schneiderman, who helped broker it.
Amazon's (AMZN) resistance to unit pricing confused analysts.
Sucharita Mulpuru-Kodali, a vice president at retail analysts Forrester Research, wrote in an email that, since Amazon often has the lowest prices, comparisons usually benefit them.
"I have no idea why Amazon wouldn't agree to this," she wrote.
Related story: Stephen Colbert gets nasty with Amazon
The company already offers unit prices for some items, including certain foods, medicine and other goods.
"Customers rely on Amazon for all kinds of product information, including descriptions, ratings, customer reviews, frequently asked questions and pricing," said an Amazon spokeswoman in a statement. "Unit pricing is included on www.amazon.com."
So why not participate in the new initiative with its competitors, expanding unit pricing to all items on its website? Amazon wouldn't comment. But the company has long tried to distinguish itself from competitors with physical stores, said Bob Hetu, research director of retail merchandising for tech consultancy Gartner.
Related story: What to expect at Amazon's mystery event
"I think it's just that they don't like to be pooled in with the other retailers," he said.
Despite Amazon's prices, other retailers are starting to push back and that pressure would probably bring Amazon along, Hetu said.