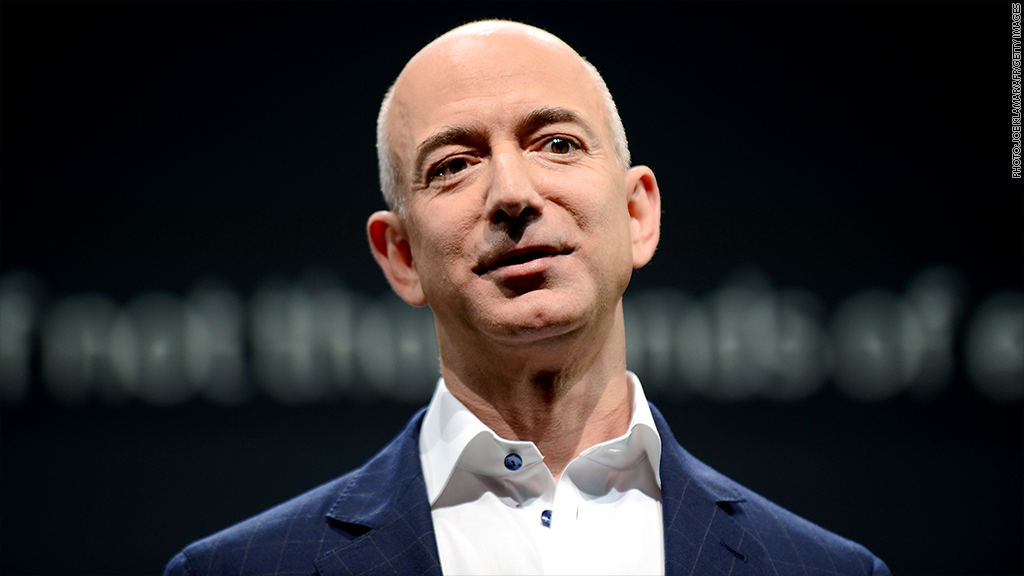 Amazon is gearing up for another big move into hardware.
The company is hosting an event near its Seattle headquarters on Wednesday in which CEO Jeff Bezos will unveil a still-unknown product widely suspected to be a high-end smartphone.
A smartphone would be a first for Amazon (AMZN), which has steered clear of the handset market in the past few years as fellow tech giants Apple (AAPL) and Samsung (SSNLF) have swallowed it up, and companies like Microsoft (MSFT) and BlackBerry (BBRY) have struggled.
According to industry analysts and leaks in the tech press, Amazon has been developing a smartphone with a screen that displays 3-D images without the need to wear special glasses.
"Using retina-tracking technology, images on the smartphone would seem to float above the screen like a hologram and appear three-dimensional at all angles," the Wall Street Journal reported last year, citing anonymous sources.
Related: 5 gadgets that changed Amazon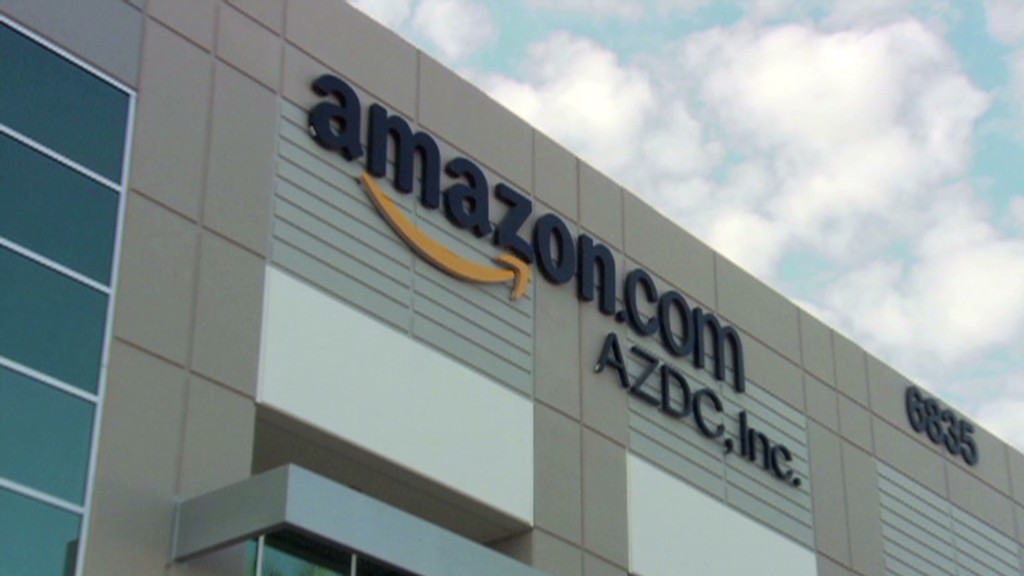 The mobile technology website BGR reported in April that the rumored device will respond to the movements of users, changing the information it displays if it's tilted from side to side. A second, cheaper Amazon smartphone is likely later this year, BGR said.
Amazon itself hasn't revealed any details ahead of Wednesday's event, though it did post a teaser video on YouTube earlier this month featuring people gazing down in wonderment at a product outside the frame.
"It moved with me!" one exclaims.
While the rumored 3-D display would make for a cool gimmick, the success of a potential Amazon phone will likely depend more on other factors like pricing and software features.
Amazon added fuel to the smartphone rumors Monday with a press release proclaiming that its app store has tripled in size over the past year, now boasting over 240,000 apps and games. But that still places it well behind Apple and Google (GOOG), which each boast more than a million mobile apps for their platforms.
One way Amazon will likely look to differentiate itself is on price. The company has a history of selling devices like the Kindle e-reader and the Kindle Fire tablet at close to break-even prices on the assumption that buyers will spend more money on Amazon's media and retail products.
Victor Anthony, an analyst with Topeka Capital, speculated earlier this month that Amazon would use its smartphone to drive additional subscriptions to its Amazon Prime specialty service, users of which spend for more money on the site than non-Prime users. The phone could even come bundled with a Prime subscription, which usually costs $99 a year.
Related: Amazon stabbed me in the back
Amazon Prime users already get access to a streaming video service that competes with Netflix (NFLX). Amazon made the service even more attractive to mobile device users last week, launching a Spotify-like streaming music service for Prime customers.
Through deals with wireless carriers, Amazon could sweeten the deal even further by stipulating that the use of its streaming services won't count against customer's regular monthly data caps. One potential dance partner, AT&T (T), is expected to become the exclusive carrier of Amazon's smartphone to start, according to the Wall Street Journal.
Beyond media consumption, a smartphone would give Amazon additional customer data with which to make targeted product recommendations and offer personalized deals.
A smartphone, Forrester Research analyst James McQuivey says, offers the company "a way to make sure customers think of Amazon not just a few times a month, or even a few times a week, but dozens of times a day, creating the opportunity for Amazon to convert as many of those interactions into purchases as possible."