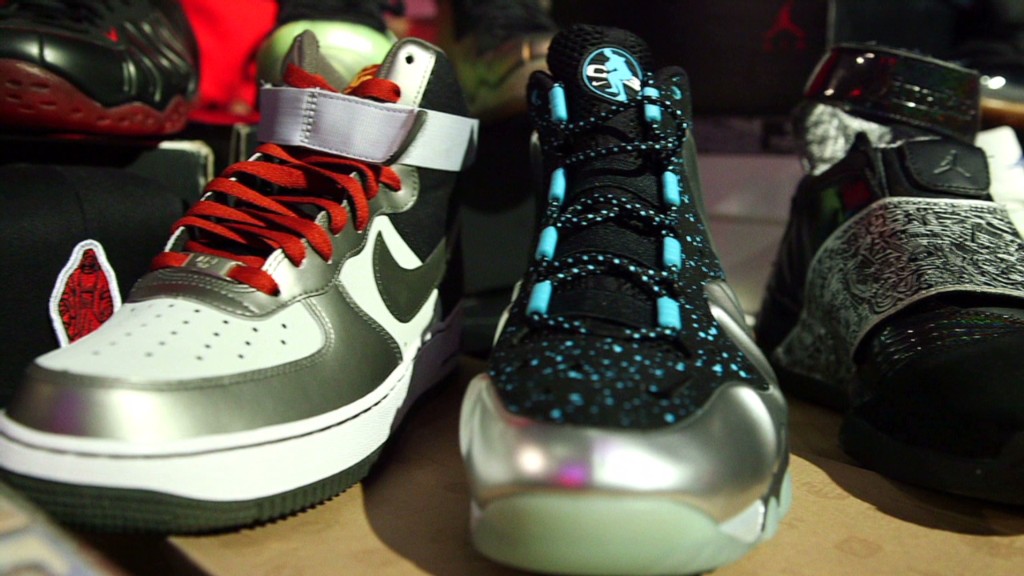 It's one of the most coveted shoes out there: The "Eminem" Air Jordan 4's. In May, a pair sold for $14,500 on eBay.
Sneaker connoisseurs and collectors, also known as "sneakerheads," didn't bat an eye at the price.
That's because the sneaker resale market is hot business, especially on eBay (EBAY).
The sub culture of sneaker collecting, first popularized nearly three decades ago by basketball megastar Michael Jordan's Air Jordan line of shoes, is stealthily becoming more mainstream.
Sneaker resales shot up by 48% last year on eBay. The online marketplace said "all indicators" are that it continues to grow at a fast clip this year too.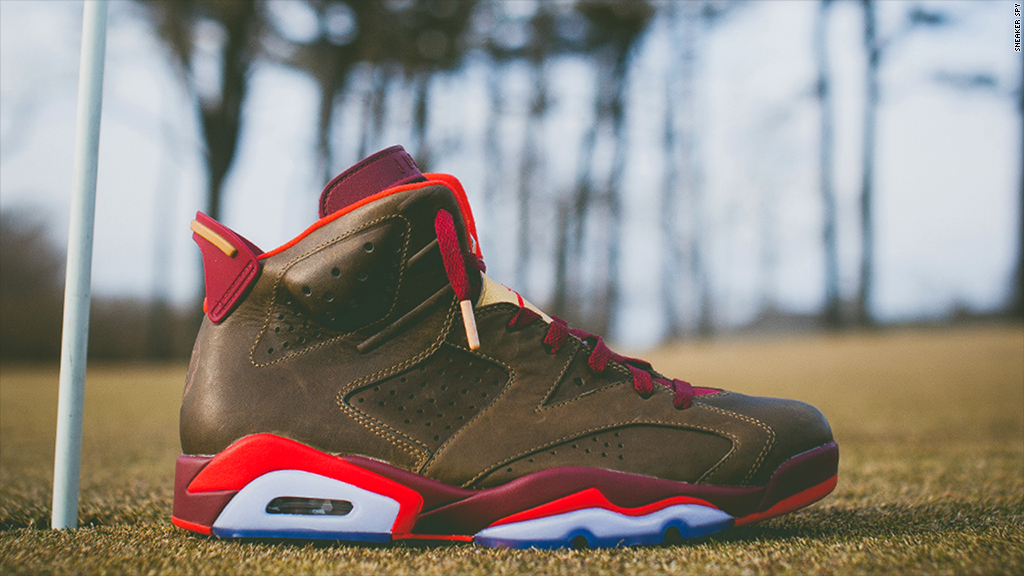 A key reason why this culture has thrived is Nike's marketing strategy. The sneaker maker has helped build the frenzy around "limited edition" models, by launching them often on weekends. The shoes sell out almost immediately and find their way into the resale market.
"Every Saturday morning at 7:30 you'll see lines of people at Foot Locker (FL), waiting to buy the latest release," said Josh Luber.
The 36-year-old IBM consultant runs a website called Campless.com in his spare time that analyzes the sneaker resale market, which he believes will hit $1 billion over the next year.
A sneakerhead since he was a teen, Luber said, "People may have brothers and sisters with them so they can buy as many as possible. By 8:01 a.m. the store will be sold out."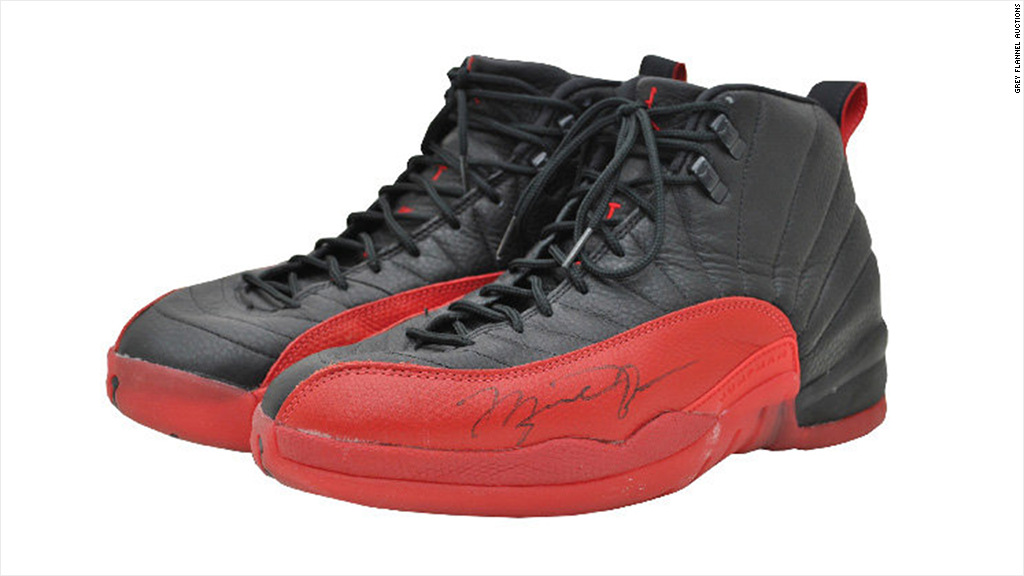 Each store nationwide gets between a dozen to 100 pairs of shoes, depending on the release.
The Eminem sneaker was one of the rarest because a limited edition of just 50 pairs was made for the rapper and his friends.
More recently, Nike sold retros of original Air Jordan's, which were also snapped up. The "Celebration Collection" was listed for $250 and sold for $450 in the resale market.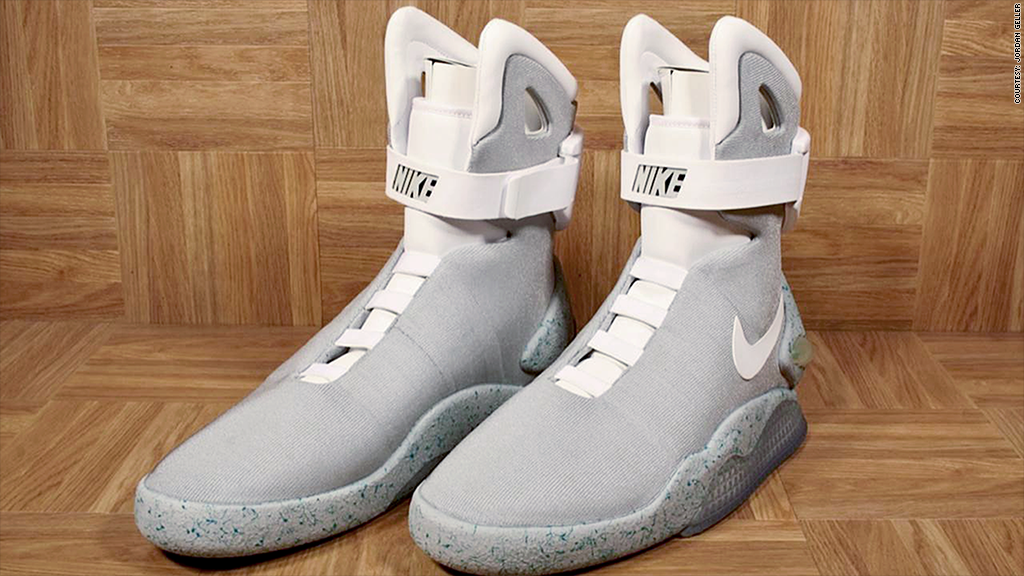 Nike (NKE) wouldn't comment for this story, but people who follow the market said the company is okay with such resales, because it helps build buzz and adds to the brand's overall street cred.
Related: "Sneakerheads" go crazy for Kanye West kicks
The more dedicated resellers have developed connections with wholesalers. The mark-ups on them can be as much as 100%, or more.
For instance, Taylor, who goes by only his first name, owns The Sneaker Spy retail shop on Long Island. In a typical transaction, Taylor buys shoes for $225 a pair from a wholesaler and sells them almost immediately for $450 a pair, or even more, to his clientele of 20-somethings.
"It all adds up to real money," he said.
The 23-year-old does 70% of his business on either eBay or his own website. He makes his living off the resale market, where he said "things are getting crazier and crazier."
For regular folk there's another way: the Nike RSVP Twitter feed.
Nike tweets out an RSVP number that fans have to follow up with a direct message to the company for a chance to be able to buy the sneaker at their local store.
One of the biggest sneakerheads, Jordan Geller, made the 2013 Guinness Book of World Records as owner of the world's largest sneaker collection.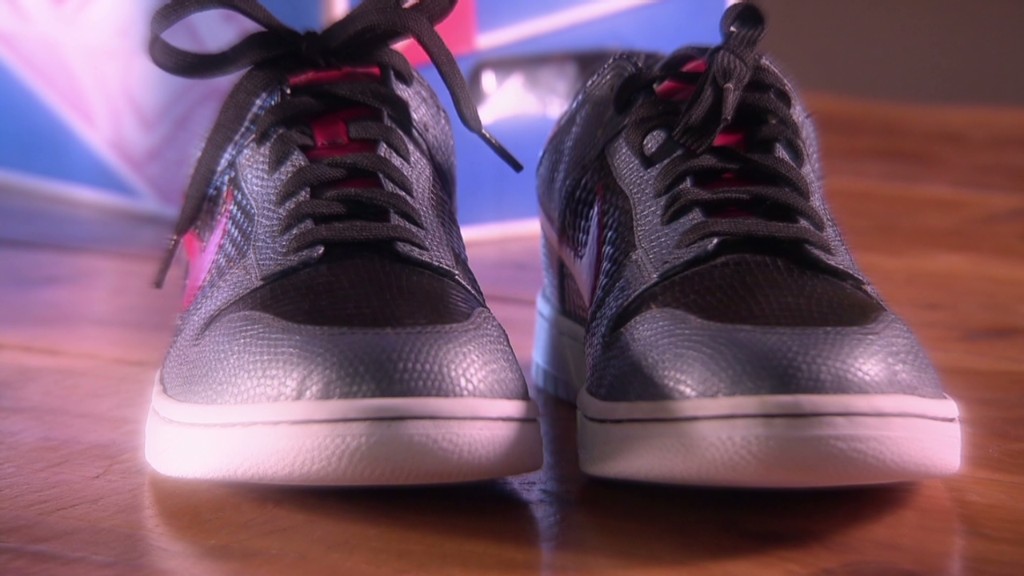 Geller believes the sneaker resale market might cool down some time in the future, but not yet.
He's taken advantage of the fever by selling his own rare stockpile on eBay and is ready to part with a pair of Nike hoverboard boots just like the ones Marty McFly wore in the "Back to the Future" movies.
He thinks he'll be able to get $8,000.