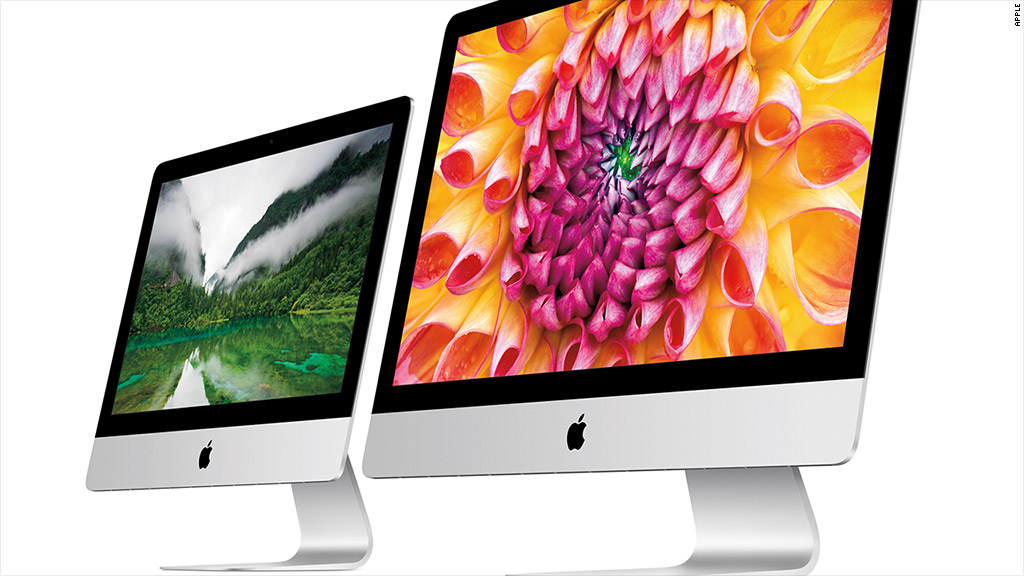 Apple's newest iMac comes with something that's arguably even nicer than a faster processor and more memory: A more affordable price tag.
The 21.5-inch "entry level" model now starts at $1,099. That's $200 less than the previous entry level iMac.
The new Apple (AAPL) iMac features a 21.5-inch LED-backlit screen, a 1.4 GHz dual-core Intel Core i5 processor, 8 GB of memory and a 500 GB hard drive. That's far less powerful than Apple's previous "low-end" iMac, which had a 2.7 GHz processor and a 1 TB (1,000 GB) hard drive.
But for $200 cheaper, the new iMac might help Apple attract a broader audience.
Related story: Why I broke up with Apple
Also built into the new Mac are next generation 802.11ac Wi-Fi and two Thunderbolt ports, which allow for unprecedented high-speed, massive data transfers from cameras or other media devices.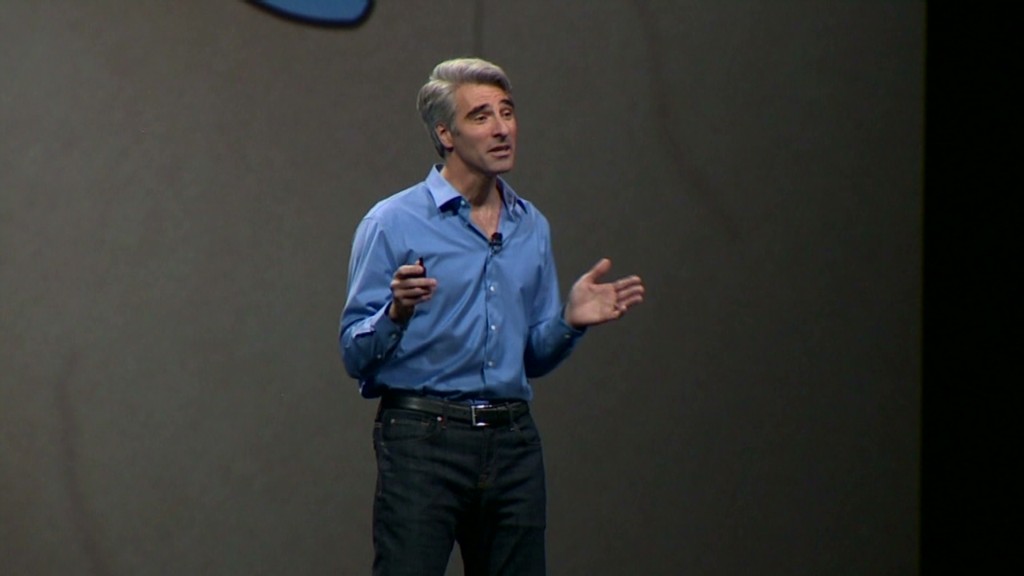 It also comes complete with Apple's software suite that include word processing, spreadsheet, photo and music editing programs.
The less expensive iMac is already available on Apple's website and will ship within 24 hours. But it won't yet come preloaded with OS X Yosemite, the operating system Apple unveiled at its annual Worldwide Developers Conference earlier this month. Customers who buy the iMac now can download OS X Yosemite for free this fall.