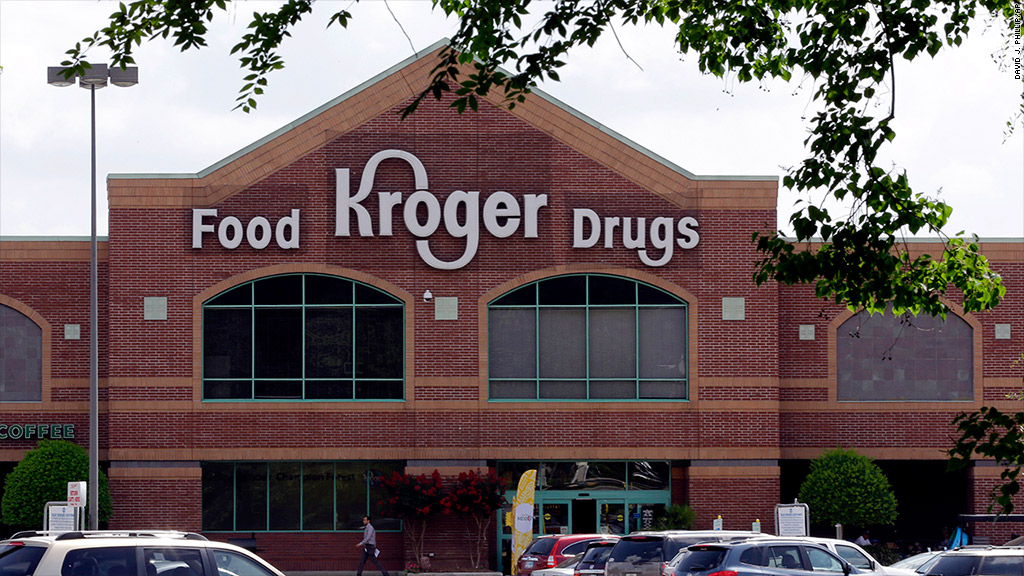 Kroger is the envy of the grocery store world these days.
Customers are gobbling up products from America's largest supermarket chain, and investors are eating up Kroger (KR) stock.
The company revealed strong earnings Thursday, especially in its healthy foods department. Profits were up about 4% percent, and sales jumped 10% to nearly $33 billion, according to Kroger's most recent quarterly filing.
CEO Rodney McMullen indicated during a call with investors that growth was widely spread among all business categories, including double-digit growth in natural foods as customers adopt healthier lifestyles.
"Customers are shouting that this is something they're really interested in," he said. "So it's a really big focus for us, by us."
Related: Kroger's gain is Whole Foods's loss as the organic chain's stock swoons
The company's shares are up over 5% Thursday. Earlier in the day, the stock hit a record $50 per share, and it's more than 26% higher year to date.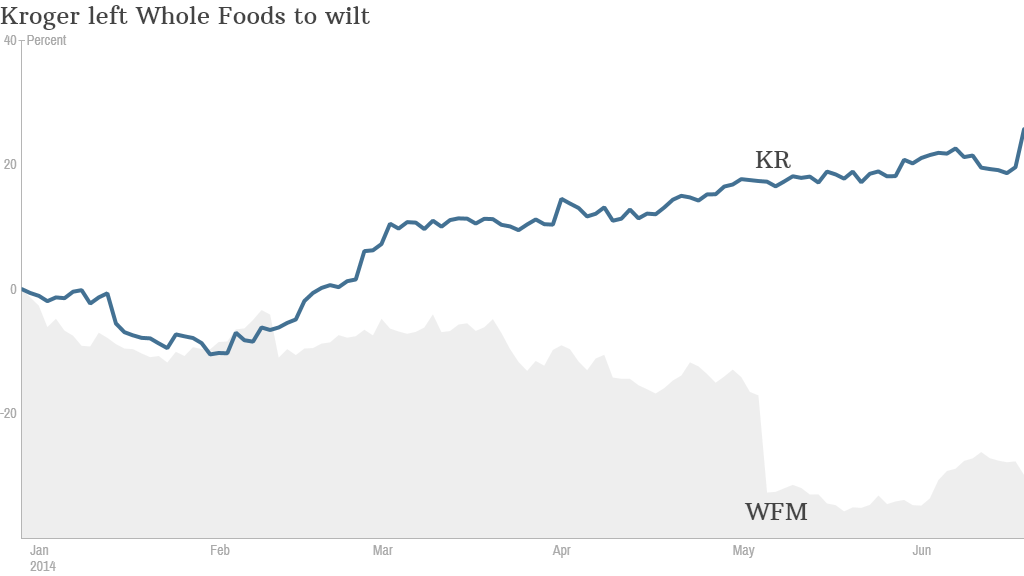 That's a lot better than natural foods competitor Whole Foods (WFM), whose stock is down 30% this year.
In a television interview on CNBC, Kroger Chief Financial Officer Mike Schlotman said that the grocer's natural and organic Simple Truth program would be a "billion-dollar brand" soon.
For those seeking good economic news wherever they can find it, McMullen said some customers were getting looser with their wallets this quarter.
Related: Inflation and 16 other measures of the recovery
"Our customers have exhibited less cautious spending behavior, for example," he said, though he qualified the optimism that the most budget-conscious shoppers weren't spending as freely. The Bureau of Labor Statistics said food prices in May increased 2.5% from the same time last year.
Kroger has found it difficult to pass those cost increases on to customers, but so far, it's not a major problem. The company even increased its sales and performance outlook for the rest of the year.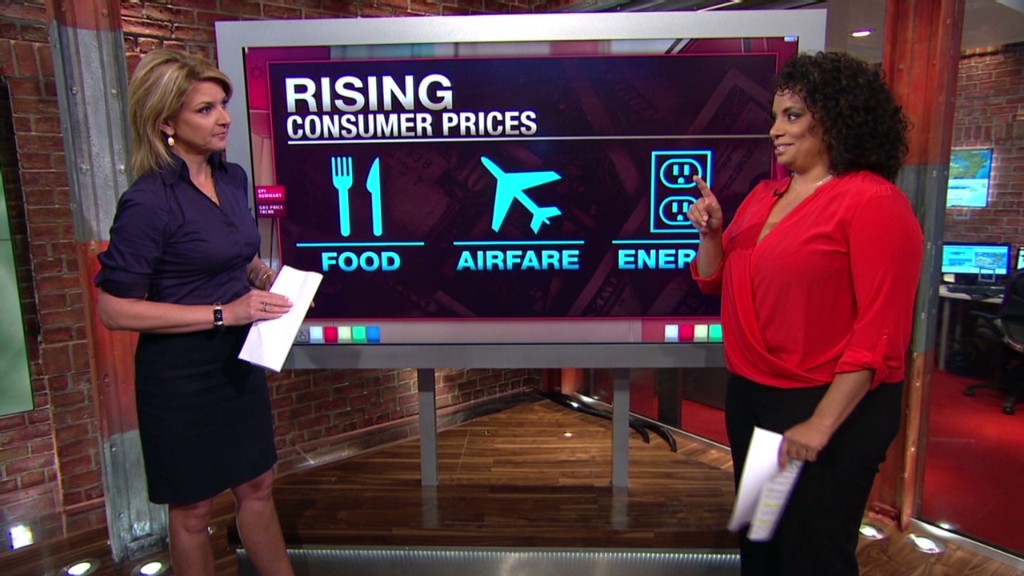 This is the first quarter that Kroger included in its own results the performance of Harris Teeter, the grocery and pharmacy chain it acquired for $2.4 billion in January. Kroger didn't break out Harris Teeter's individual results.
In a separate filing, the company said it would be moving to secure the retirement of more than 2,000 employees mostly in Washington state and Colorado. It's going to move liabilities out of two pension funds that the Department of Labor has said in were having funding problems.
The affected Washington workers will see their pensions in a different fund, and Denver-based pharmacists at the King Soopers subsidiary, are getting their benefits converted into 401(k) programs with matching benefits.