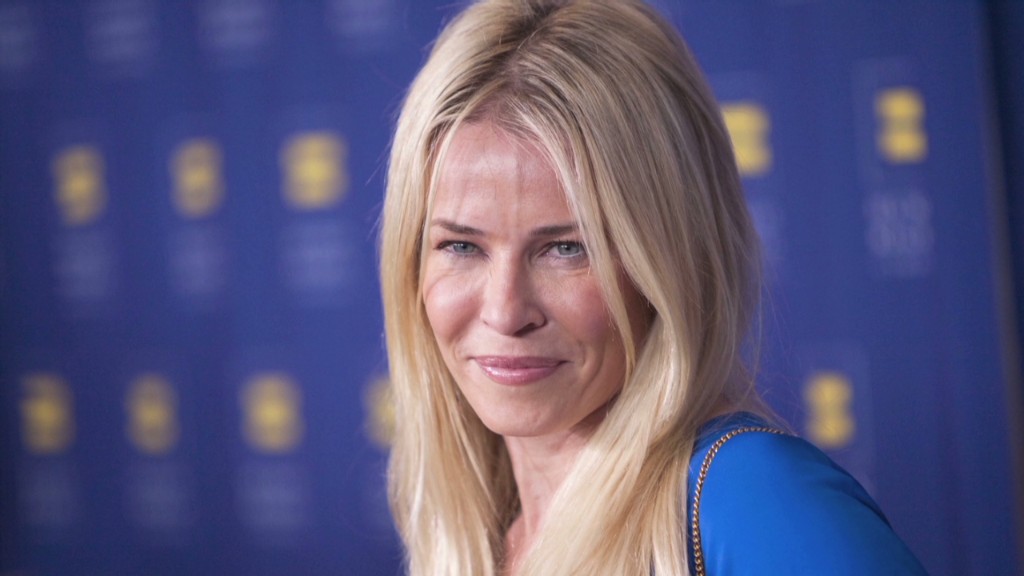 Chelsea Handler, whose talk show on E! ends in two months, is taking her act to the Internet in an unprecedented deal with Netflix.
The streaming TV service said Thursday that Handler has signed up to host a talk show that will premier in early 2016, and will stream in every region where Netflix has subscribers.
The deal is significant because it gives Netflix (NFLX) -- currently best known for "Orange is the New Black" binges and a library of older shows and movies -- topical programming that will, at least in theory, keep people coming back for more.
And it gives Handler, who made no secret of her unhappiness at E!, a new outlet for her edgy comedy.
In a national late-night field dominated by men, Handler is the only woman with a daily talk show, named "Chelsea Lately." E! said last month that "Lately" would end on August 26. However, Handler's representatives were already talking to Netflix and TV networks about something new, even before that announcement.
In a statement, Netflix chief content officer Ted Sarandos said "the Internet has disrupted many of the conventions of traditional television and together with Chelsea Handler, Netflix is looking forward to reimagining the late night talk show for the on-demand generation, starting with the late night part..."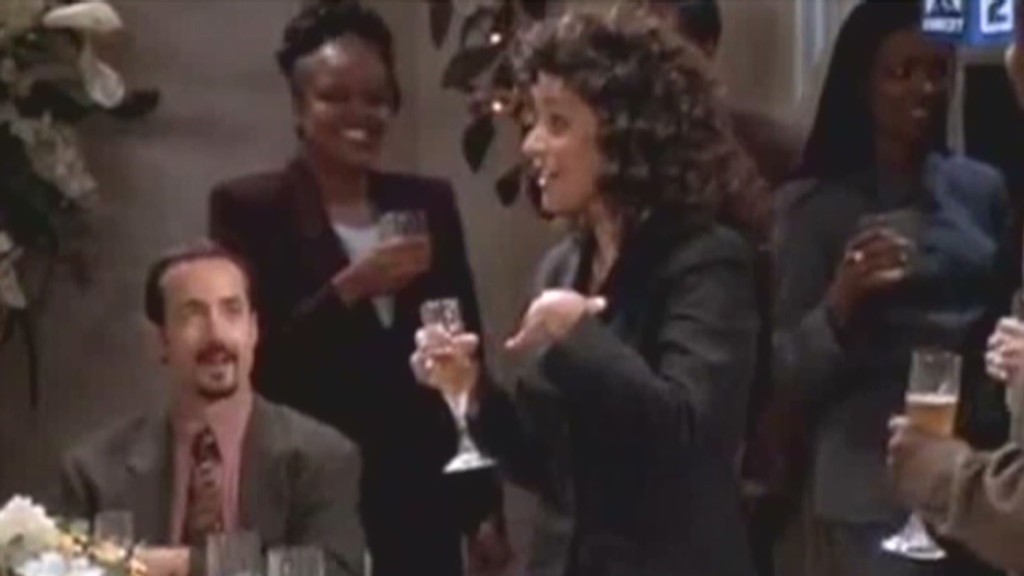 Indeed, Thursday's announcement was met with a flurry of questions: what will a Netflix "talk show" look like? Will it be scheduled at the same time every weekday like "Chelsea Lately"? Without a traditional TV network home, will she lose some clout?
Netflix and Handler have more than a year to figure out the answers. For now, Netflix said the unnamed show "will feature an updated format that still encompasses Chelsea's unfiltered opinions on topical entertainment and cultural issues, as well as her signature guest interviews."
Related: The ladies of late-night
A Netflix spokeswoman confirmed that the arrangement is exclusive, which means Handler cannot develop a talk show for a traditional TV network.
Handler will produce the show along with Tom Brunelle and Brad Wollack, two of the executive producers of "Chelsea Lately." The trio will also produce one stand-up comedy special for Netflix this year and four specials next year. (The first one, scheduled to premiere on October 10, is being taped Friday in Chicago. The other four will be "docu-comedy specials," Netflix said.)
Handler's wit was on display in her statement about the Netflix deal.
"If I was going to continue working in this industry, I knew I had to do something outside the box to keep myself interested," she said. "I wanted to sit with the cool kids at lunch so I approached Netflix to make sure they were as cool as I thought they were, and when I confirmed my suspicions, like with any other future lover, I made my move."
"I'm more excited than I've been in awhile, and the team at Netflix is the most forward thinking, alert group I've sat down with in ages. No offense to the 'Shahs Of Sunset,'" she added. ("Shahs" is a reality show on Bravo.)
Correction: an earlier version of this story said that "Shahs of Sunset" is an E! reality show. It is on Bravo, which like E! is owned by NBCUniversal.