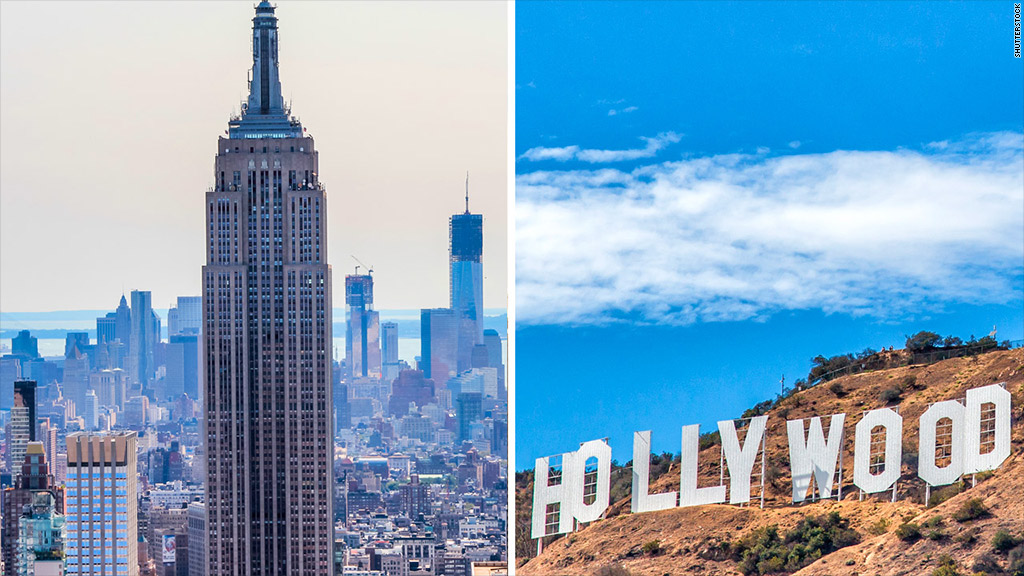 There's extra reason for workers in Manhattan and Los Angeles County to complain that they need a raise. These two counties lead the way in falling wages.
Wages declined in 7 out of the 10 largest counties in the United States in 2013, according to data released by the Bureau of Labor Statistics on Thursday. The steepest decline was in New York County (also known as Manhattan), where workers' average weekly wages fell 3.3%.
Of course, people who work in Manhattan still earn some of the top wages in the nation, averaging $2,041 a week, or roughly $102,000 a year. Only San Mateo County, California boasts a higher average for pay.
As for the nation's largest county -- Los Angeles -- wages are falling there, too. They declined 1.9% in 2013, to an average of $1,161 per week, or roughly $55,000 a year.
Both New York and Los Angeles counties have been adding jobs for three straight years, but the mix of jobs in 2013 is different than it was before the recession. Manhattan, for example, has about 28,000 fewer financial jobs than it did in 2007. Those jobs pay such high wages that they usually drag the entire average for New York higher.
Related: Stressful jobs that pay badly
New York State Comptroller Thomas DiNapoli has estimated workers in the securities industry in New York City earn an average of $361,000 per year including bonuses. That's more than 5 times the average for other private sector workers in the city.
Manhattan's average wage declines have been driven mainly by the loss of these jobs. For Los Angeles, wages declined in a variety of industries, including information technology, finance, professional services, education and health services and leisure and hospitality.
Related: Want to make a lot of money? Be a bank CEO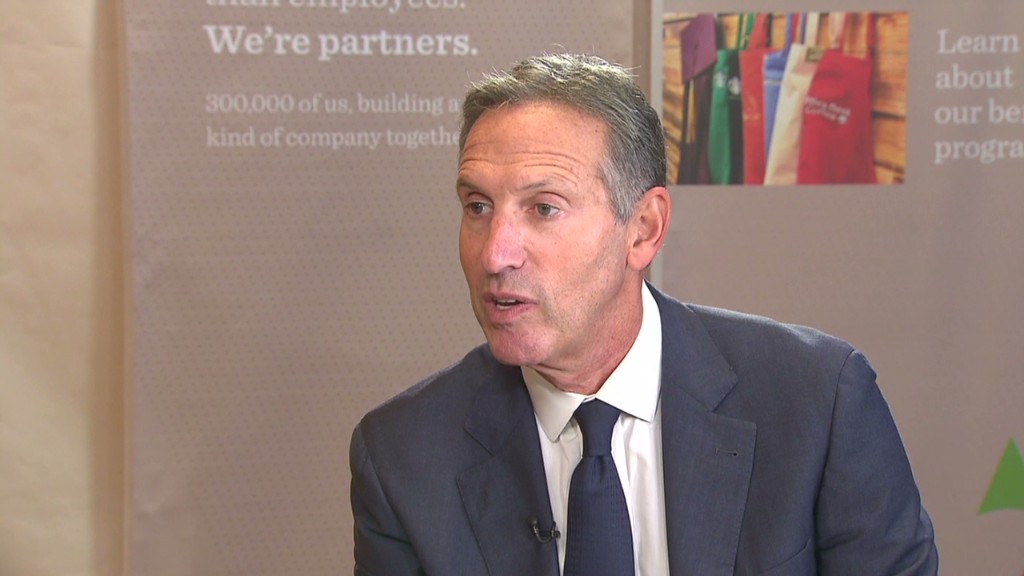 To be clear, these numbers reflect wages for workers based on the location of their workplace -- not where they reside. For example, people who live in Brooklyn, New Jersey or Connecticut but commute to offices in Manhattan are included in the New York County data. Similarly, the Los Angeles County data includes not only people who work in Los Angeles the city, but also workers in surrounding areas like Pasadena, Hollywood, Malibu, Long Beach and Burbank.
According to the data, wages also declined in the following counties:
Cook County, Illinois, which includes Chicago
Maricopa County, Ariz, which includes the Phoenix area
Harris, Texas, which includes Houston
Dallas County, Texas
Orange County, Calif.
Among the top 10 largest counties, only San Diego, Calif., King County, Wash. (Seattle area), and Miami-Dade, Fla. saw average wages rise in 2013.