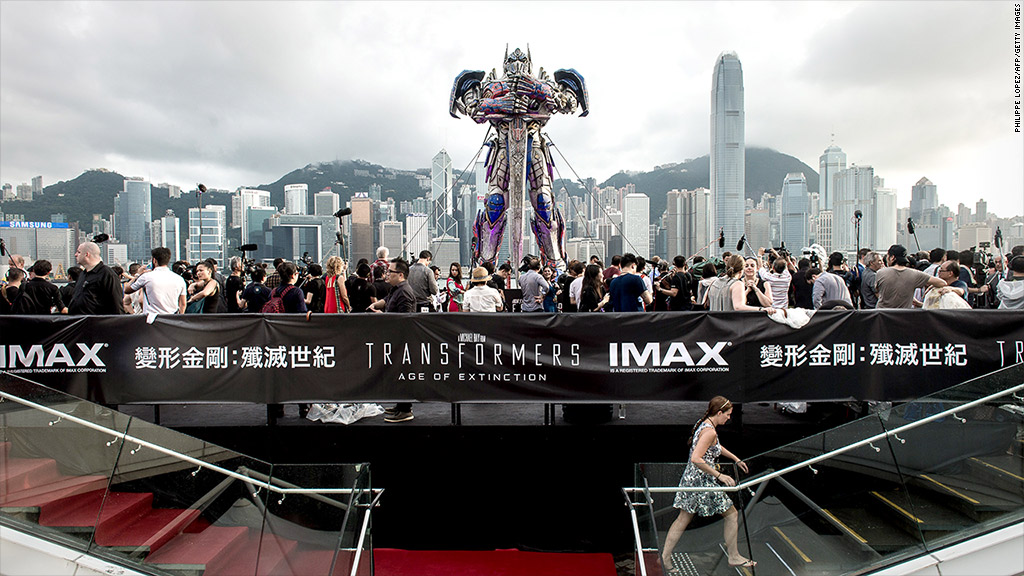 For the modern action hero, a few Chinese language lessons may pay off more than training in kickboxing or advanced weapons.
One Hollywood blockbuster after another is either filming in China or casting Chinese actors, from the new "X-Men" to "Pacific Rim" and James Bond in "Skyfall." The level of cooperation between the major studios and China is growing rapidly.
"Transformers: Age of Extinction" is the latest example of this trend. In a first for Hollywood, the fourth movie in the "Transformers" franchise held its world premiere in Hong Kong on Thursday.
Shot extensively in China, the movie includes scenes in Hong Kong, Beijing and on the Great Wall. It also features Chinese actress Li Bingbing.
"We think the movie really appeals to Asia and China in particular," Paramount vice chairman Rob Moore said on the red carpet before the premiere.
China is already the world's second largest movie market and it's growing fast -- box office receipts topped $3.5 billion in 2013, up 28% on the previous year.
Still, China remains a tricky place for filmmakers to do business.
The government keeps a tight grip on foreign films that are shown in the country, requiring everything from preliminary script approval to sign off on the final cut. Foreign film releases are limited to 34 per year.
Making use of Chinese locations and actors helps Hollywood studios achieve two goals at once: Attracting local moviegoers, and building closer ties with officials.
Extensive cooperation could even lead to the movie being designated a co-production, allowing the studio to avoid the annual quota.
There were 49 co-productions last year, according to consultants Entgroup.
Related: LinkedIn draws fire for China censorship
"Transformers" didn't qualify for that designation, but director Michael Bay was happy with the level of cooperation.
"The government helped get us a National Park. It was amazing," he said. "They shut it down for us. They wouldn't do that in America. "
Paramount is clearly trying to avoid pitfalls that have tripped up other American action movies in China.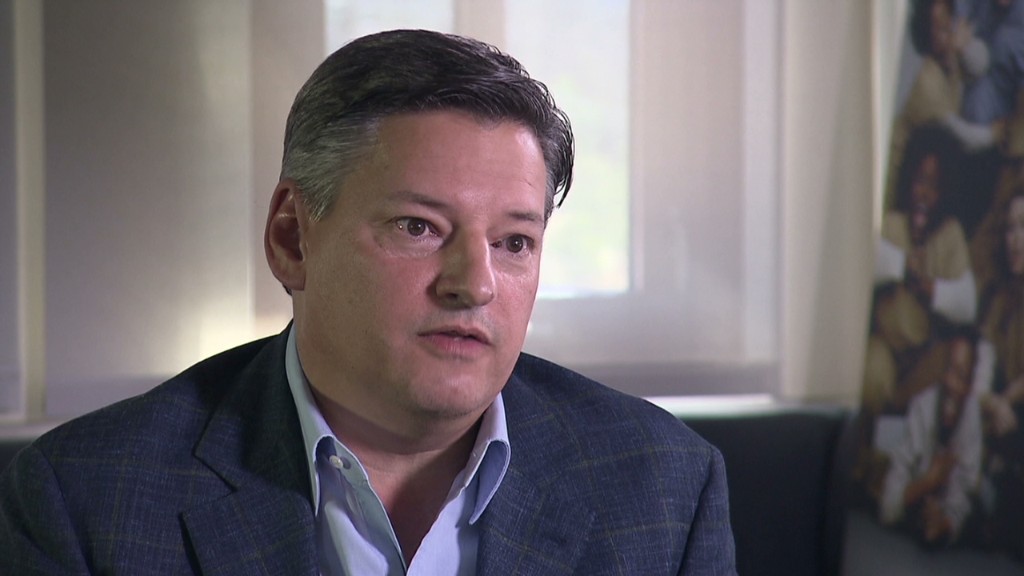 While "Iron Man 3" did well at the Chinese box office, it was criticized for special scenes that were only added in China. Some Chinese fans felt they were artificial, or even pandering to the Chinese audience. Skyfall was heavily edited by government censors.
"Transformers" will air in the same form worldwide, according to Marc Ganis, president of Jiaflix, one of Paramount's production and marketing partners in China.
Ganis said the new film has a "a significant amount of authentic Chinese involvement," including a cameo from Olympic gold medal winning boxer Zou Shiming.
-- Peiwen Jing and Yuli Yang contributed to this article.
An earlier version of this article included an incorrect title of the new Transformers movie.