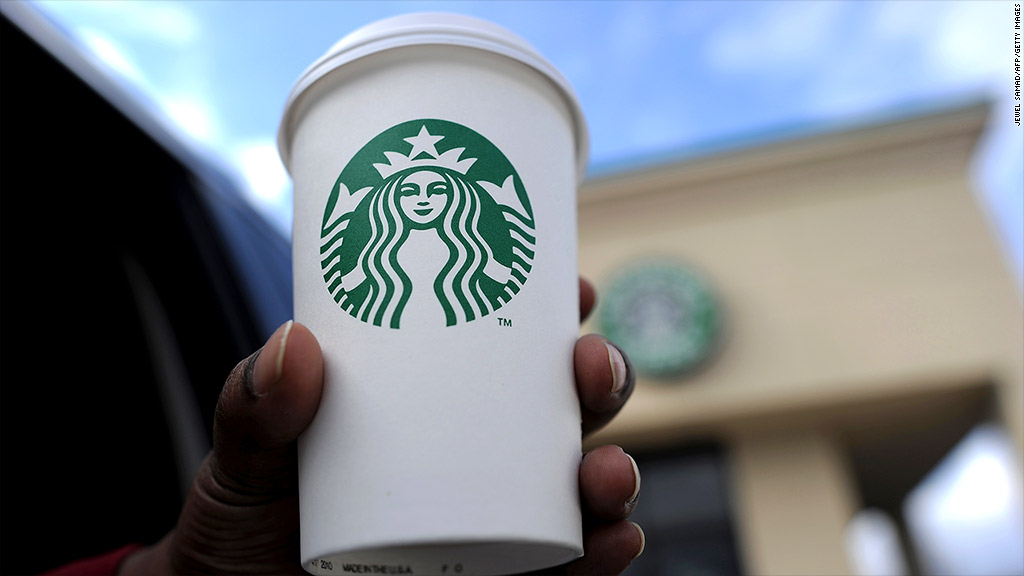 Your Starbucks latte could cost you more starting Tuesday, when the company raises the price of some of its drinks.
On average a drink will cost between 5 and 20 cents more, depending on what you order and where you're making the purchase.
The price of a tall or venti sized latte will go up by between 15 and 20 cents, for example. But the price of a grande (medium in plain-speak) sized latte won't change at all. The cost of a tall brewed coffee and any sized frappuccino won't change either.
The company estimates that the orders of fewer than 20% of its customers will be affected. The price is only changing in U.S. stores, but it will change more in some markets than others.
Related: Starbucks workers could pay $23,000 for 4-year tuition
Starbucks is also raising the price of its packaged coffee sold in grocery stores by about 8%, beginning July 21. While retailers ultimately set the price, customers can expect to pay about $1 more per 12 oz. bag.
The change will actually bring the price back up to what it cost in April 2013, when the company cut the cost, spokesman Zack Hutson said.
He would not specify why the price hike is going into effect, but said the company considers factors like "competitive dynamics" and its overall cost structure.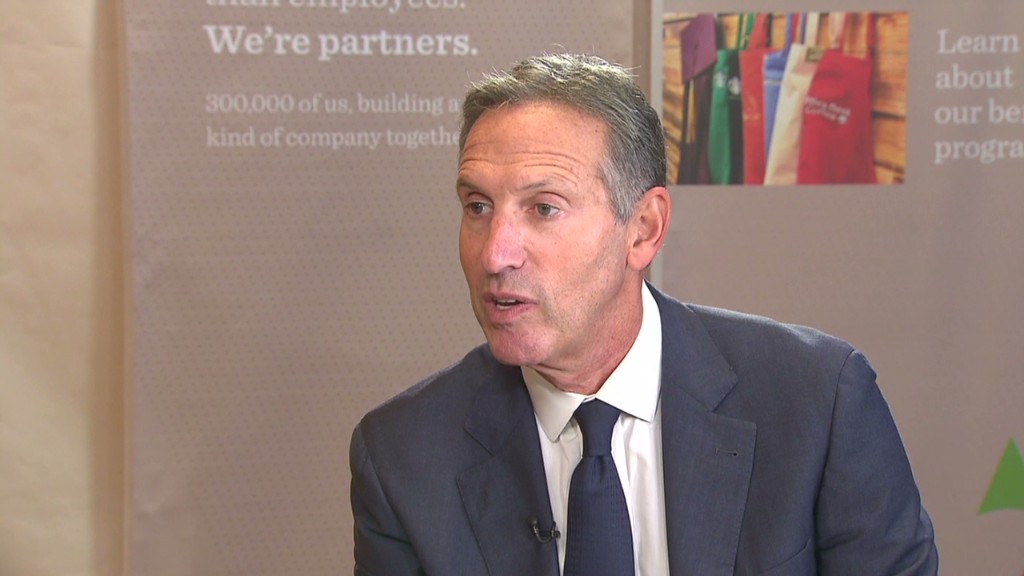 Hutson said the price hike is not a knee-jerk reaction to the recent rise in coffee prices, which have skyrocketed due to a severe drought in Brazil. Starbucks buys its coffee beans ahead of time and already has enough for the rest of the fiscal year, and some of the next, he said.
The price hike at Starbucks (SBUX) comes about two months after J.M. Smucker (SJM) raised the price of its coffee products, including those for Folgers and Dunkin' Donuts, by 9%.