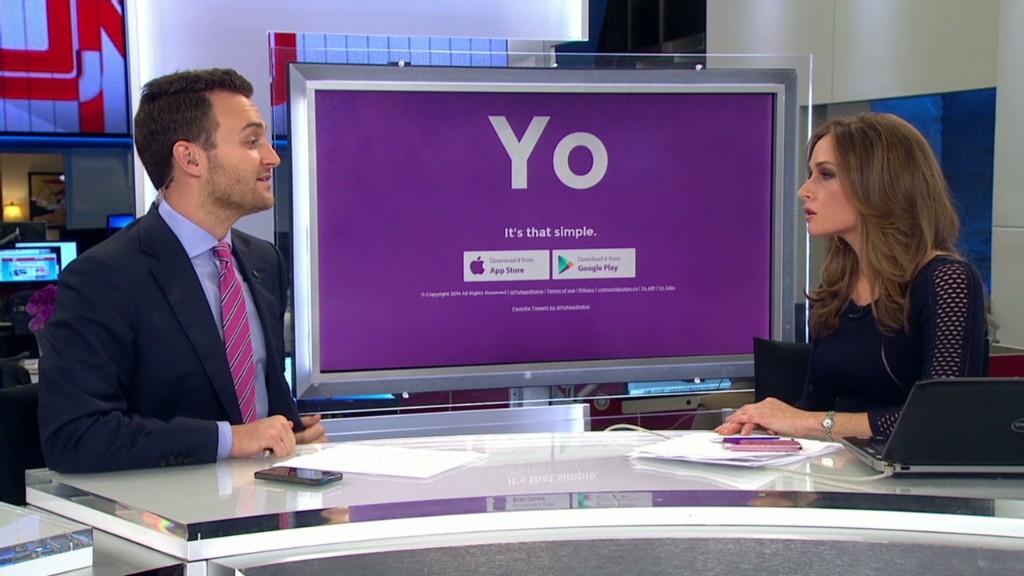 Well, that was fast.
Someone figured out how to hack Yo, the ridiculously popular messaging app that lets users send the word "Yo" to contacts.
What did the hackers take advantage of? Pretty much everything the app has to offer: They can spam users with custom messages and even spoof other users.
Or they could. The app's developer, Or Arbel, said that particular vulnerability had been fixed since he learned about it at 1 a.m. He had it fixed by business hours.
Chintan Parikh, who hacked the app with two friends, told CNNMoney that it took about an hour on Thursday night.
"We were actually just messing around," said Parikh, 19, a student at the Georgia Institute of Technology.
He said he also discovered how to get into users' phone numbers and view their contacts. The skills necessary for the hack -- or the one he did on Tinder last year -- are specialized but not necessarily difficult, according to Parikh, who detailed the vulnerabilities in an email to Arbel after he found them.
Arbel says these issues have been addressed, but he admitted there are other vulnerabilities on the app that was released in April and which he created in just eight hours.
"Some of them have been fixed, and we're working on every one," Arbel said.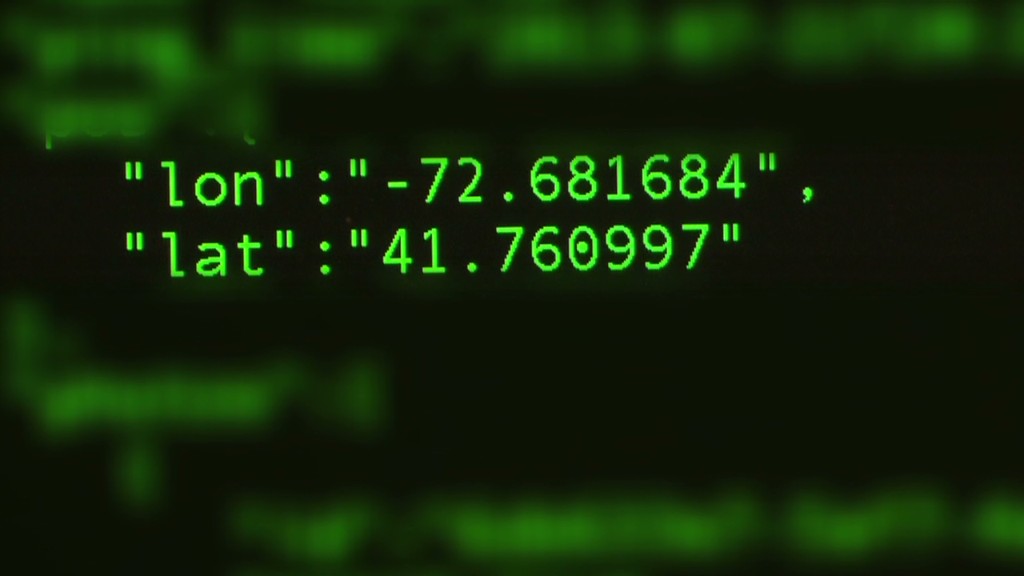 He declined to elaborate, saying he didn't want to give hackers too much information.
Another widely publicized hack was shown in a Vine, where a user's phone plays Rick Astley's "Never Gonna Give You Up" instead of the app's standard "Yo" (which comes in the form of sound and text).
Related: Simple tips to avoid getting hacked
When asked about the Vine hack, Arbel told CNNMoney he wasn't aware of it. After watching the video, he claimed that hackers can do this to their own phones but can't do it to others' remotely.
The Yo app, which premiered in April, exploded in popularity this week. Stephen Colbert even devoted a segment of Thursday's episode to it just days after it was revealed that it had raised $1 million in venture capital.
Arbel said the hacks have made users uneasy, but he believes there is little danger.
"Users are concerned, and we understand that they're concerned," he said.
The hack doesn't seem to have hurt the app too much: Yo was the sixth most-downloaded free app in the iTunes store this morning. In the hours aftrer the news broke, it moved to third.
-- Contessa Gayles contributed reporting.