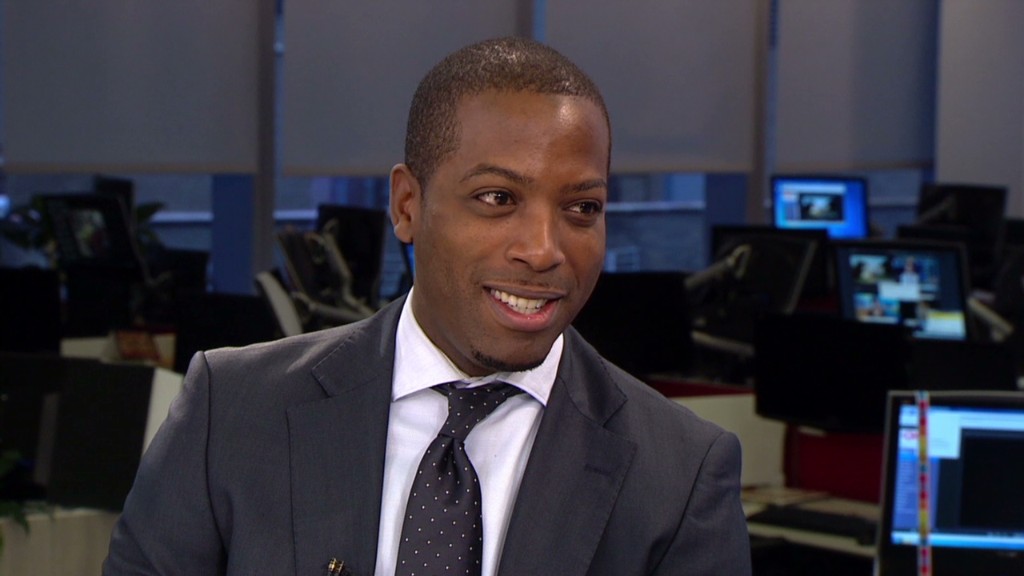 Tristan Walker is no stranger to the startup hustle.
As a first year student at Stanford Business School, Walker emailed Foursquare founders Dennis Crowley and Naveen Selvadurai. He parlayed the email into a job heading up business development for the startup. Walker later left Foursquare to become an entrepreneur in residence at investment firm Andreessen Horowitz.
Now Walker is ready for the next step in his career: heading up his own company.
His new venture, Walker & Company, just raised $6.9 million in a round of financing led by Andreessen Horowitz. It will provide products made specifically for people of color. The idea stemmed from his own experience.
Walker, who is African American, found men's razors difficult to use due to his hair and skin type. As a solution, the first brand under the Walker & Company umbrella is called Bevel -- a six-piece razor kit selling for $59.95 that is designed specifically for people with coarse, curly hair.
"I know when I started a company, there's one thing that was very important to me, and that was developing something with real authenticity," Walker told CNNMoney.
Walker says that with a single blade, the Bevel razor cuts the hair level with the skin rather than beneath like multi-blade razors. The kit also includes creams aimed at reducing irritation and bumps. The idea is to tap into the health and beauty market for people with curly and coarse hair.
According to Walker, a large number of black males are interested in a product that helps combat razor burn. In addition to African Americans, Walker & Company products will address specific needs faced by Latinos and Asians.
"When I think of other issues that exist in the community, I think about things like Vitamin D deficiency, I think about hyperpigmentation, I think about natural hair transitioning," Walker says. "We're going to develop brands to solve each of those problems."
While the Bevel is currently available only online, Walker says his goal is to have it sold in major retailers.