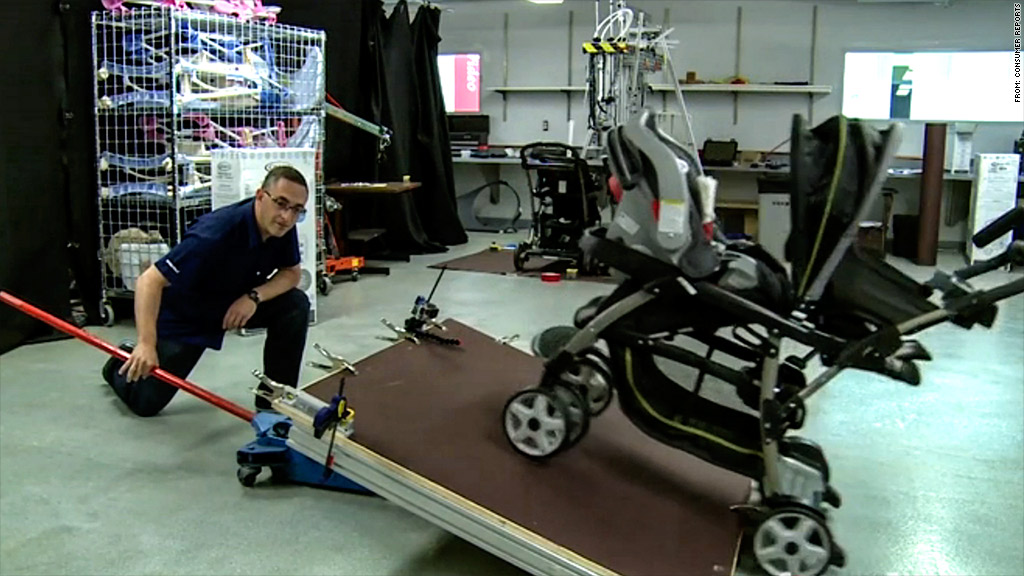 Consumer Reports slapped some of Graco's double strollers with a "don't buy" rating after their brakes gave out on steep inclines.
"We've tested more than 160 strollers, single and double, that are listed in our ratings, and this is the only one where the brake gave way," said John Galeotafiore, head of stroller testing for Consumer Reports, in a video on the nonprofit organization's web site.
Models including the Ready2Grow Classic Connect LX, and the Classic Connect, Click Connect LX and Click Connect have all been rated "don't buy."
The strollers were tested on a tilt table, and the brake gave way when the angle was raised to 18 degrees.
The organization suggested that consumers who have already purchased these strollers should request a refund from Graco.
Graco called Consumer Reports' testing methods "unreasonably excessive."
"While we share a common commitment to the safety of families that use our products, we strongly disagree with Consumer Reports' assertion that our Ready2Grow Classic Connect stroller is unsafe," a spokeswoman told CNNMoney.
She said the test "far surpasses" current federal guidelines, and she said Graco was upgrading the brake system to conform with more rigorous federal safety standards that will go into effect in September 2015.
Consumer Reports rates another Graco stroller, the FastAction Fold Duo Click Connect, as a "best buy."