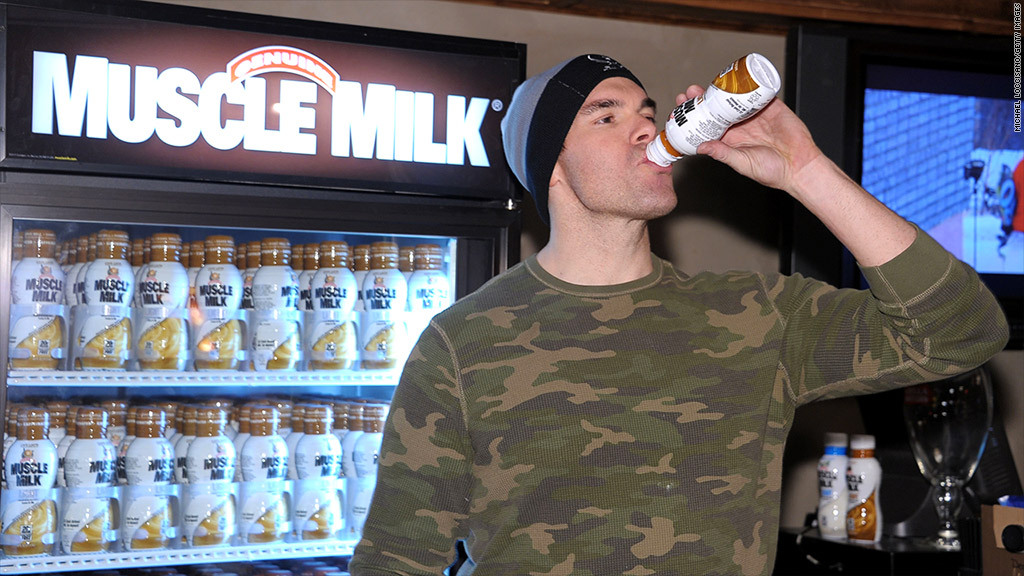 Spam producer Hormel Foods inked a deal to buy CytoSport Holdings, maker of Muscle Milk, for $450 million.
Hormel (HRL)said Monday the deal will close within 30 days, subject to regulatory approval.
Besides Spam, Hormel makes a host of processed meat products, including Dinty Moore canned stew, tubs of Lloyd's Barbeque, deli meats, and microwave meals, among others.
California-based CytoSport provides a variety of dietary supplements that are designed to provide muscle mass for body builders and other athletes, including Monster Milk.
Hormel board chairman Jeffrey Ettinger said that Muscle Milk will help grow his company's specialty foods segment.
Related: It's boom time for M&A
Minnesota-based Hormel, which was founded in 1891, said the agreement calls for a potential additional payment of $20 million over the next two years, depending on the company's performance.