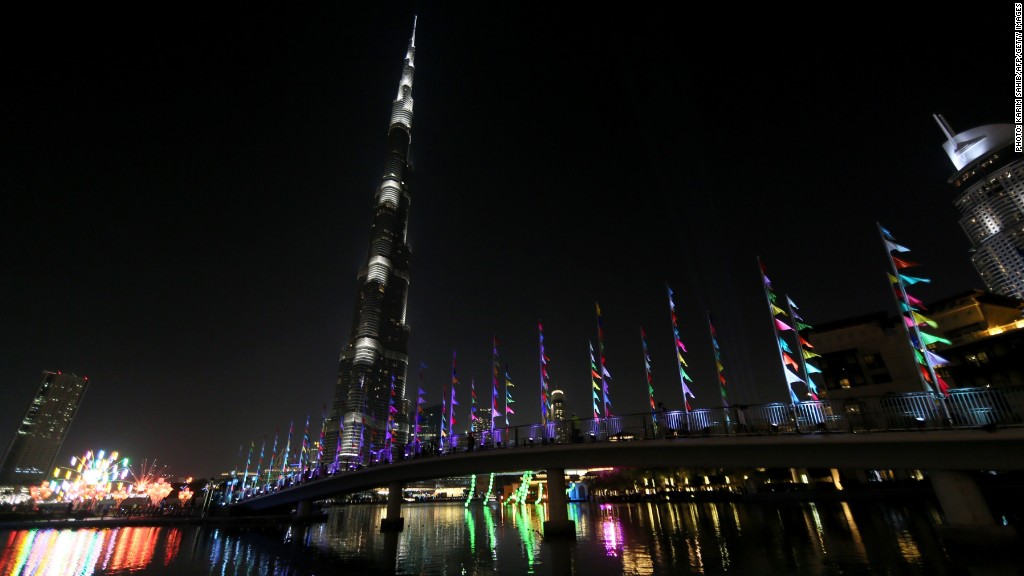 The construction company at the center of last month's dramatic plunge on the Dubai stock market is trying to reassure investors that it's business as usual.
Arabtec, which built the world's tallest tower, told reporters Wednesday its financial position was strong, it would complete all planned projects and remain listed on the Dubai stock exchange.
Investors have been running scared since the firm's CEO, Hasan Abdulla Ismaik, resigned in June. Rumors of hundreds of job cuts swirled, raising concerns that Arabtec may not be able to fulfill a huge backlog of work.
"The CEO's resignation was due to personal reasons and doesn't have an effect on the company's business and plans," chairman Khadem Al Qubaisi said.
Arabtec shares have lost more than half their value since hitting a record high on May 14, dragging down the benchmark Dubai Financial Market General index. The index fell by 22% in June, but has bounced back by more than 10% in the first two days of July.
The sale of some Arabtec shares by Aabar, a government-backed investment fund, added to the panic. Aabar is the company's second biggest shareholder and a major source of contracts.
Arabtec said Aabar wouldn't be selling any more shares.
Related: Get your documents by drone in Dubai
Arabtec is well-known in the Middle East for working on Dubai's Burj Khalifa tower, the tallest building in the world, and was selected to build the prestigious Louvre Abu Dhabi.
It's belated damage limitation exercise appears to have worked, for now at least. The stock was up 15% Wednesday.
The United Arab Emirates Securities and Commodities Authority said it had pressed the company to react quickly and swiftly to dispel rumors.
In a statement Wednesday, the market regulator also urged investors to shut out the gossip and focus on company performance.
But questions remain about Ismaik's abrupt departure and how he was able to build up a stake of nearly 30% in Arabtec without declaring it publicly.
Al Qubaisi said there was no evidence of wrongdoing by the former CEO.
Analysts still worry about what Ismaik will do with his shares, and the company's poor record on corporate governance.
Al Qubaisi said he was working to improve transparency.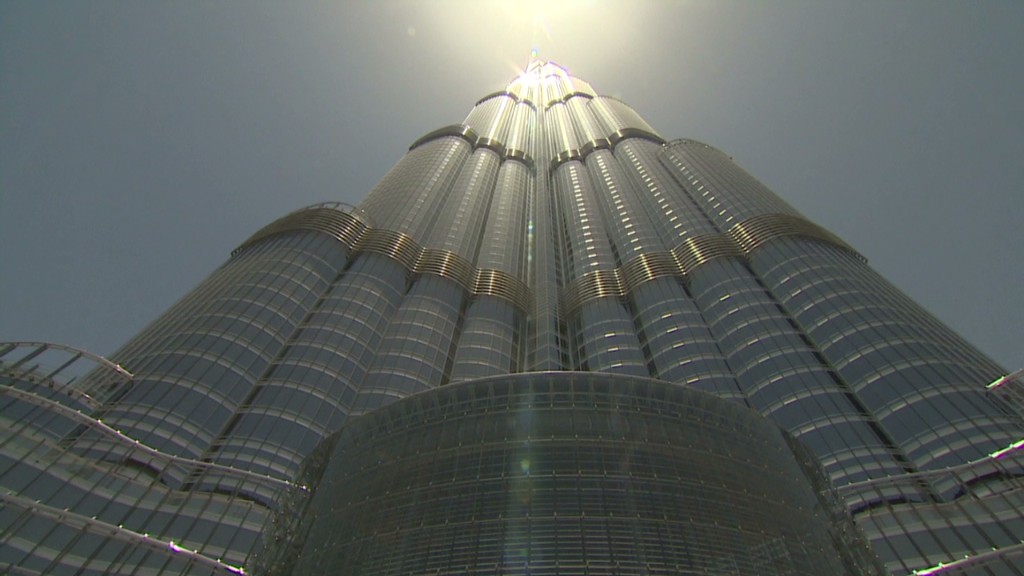 The United Arab Emirates was upgraded recently by index compiler MSCI to 'emerging market' from 'frontier market'. The UAE took five years to earn the status -- a lack of transparency was one reason it took so long.
--CNN's Leone Lakhani and John Defterios contributed to this report.