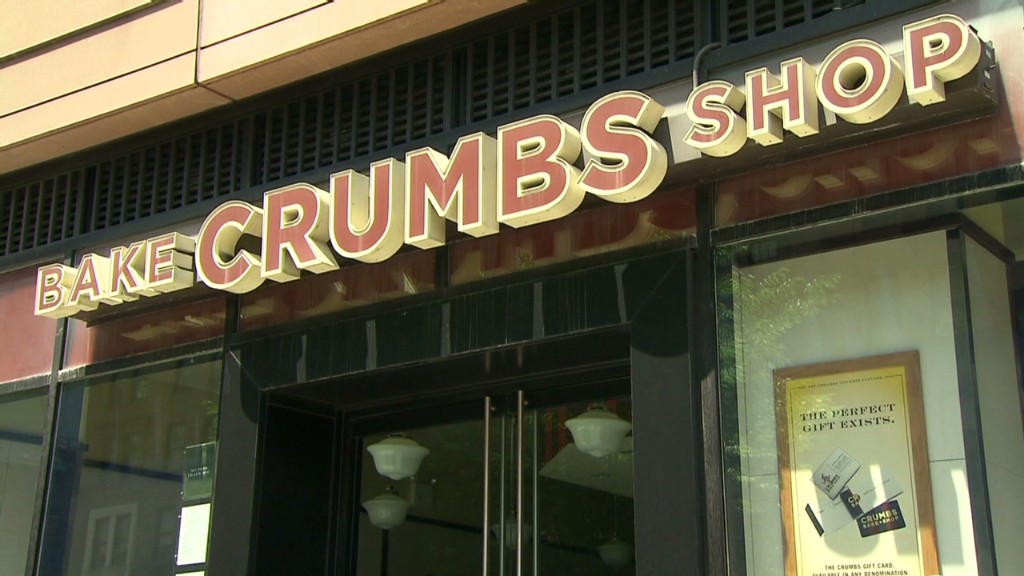 That's the way the pricey cupcake crumbles.
Crumbs Bake Shops has closed its high-end cupcake stores after its stock was delisted by Nasdaq and it defaulted on about $14.3 million in financing.
Shares of Crumbs (CRMB) were as high as $3.49 in early 2013, but collapsed to 11 cents on June 30, its final day of trading. Employees were notified of the shutdown on Monday, according to published reports. The company had 165 full-time and 655 part-time employees as of the end of last year.
Crumbs launched with a store on Manhattan's Upper West Side in 2003, and had 65 stores in 12 states and DC at the end of first quarter of this year.
It began closing struggling stores in 2013, and was looking to shift to a franchise model of store ownership after posting steep losses.