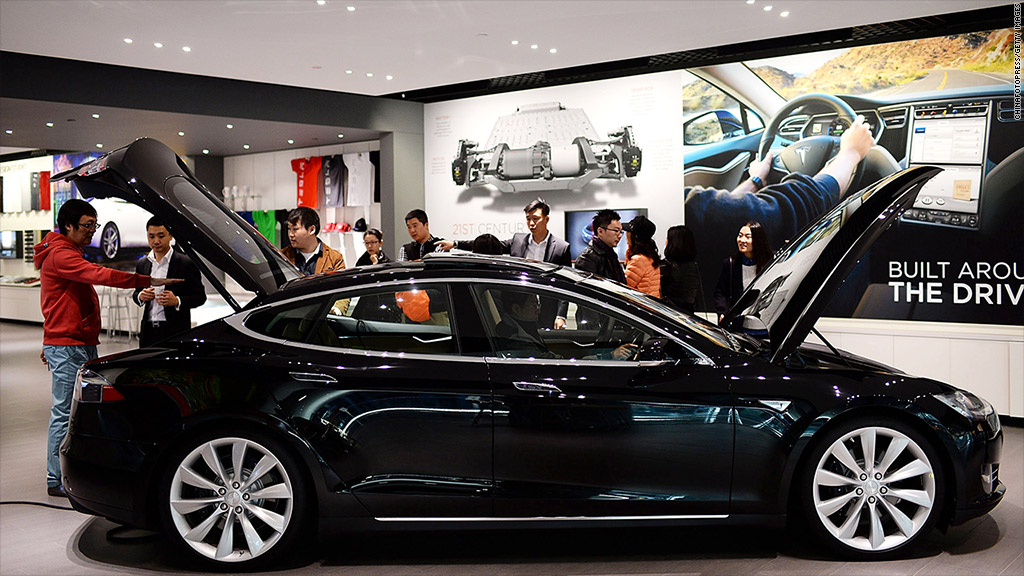 Tesla Motors is facing a legal challenge to using its name in China.
Reports say businessman Zhan Baosheng has sued to stop the maker of electric cars from selling cars in China. He claims to have filed for the Chinese copyrights of the Tesla name in 2006.
But Tesla says its claim to the name has already been upheld by other Chinese authorities and that the lawsuit is without merit. It said its Chinese operations have not been affected by the suit.
Tesla is "confident that Mr. Zhan's appeals from those decisions will be unsuccessful," a company spokeswoman said.
Tesla started deliveries of its Model S luxury electric car in China earlier this year.
According to a court statement, the Beijing City Third Intermediate Court will hold a hearing on Aug. 5 about the dispute between Tesla and Zhan.
Related: Tesla Model X due in early '15
China drivers now buy more cars than those in any other country and the market is a key for luxury car sales. It is seen as a key to Tesla meeting its forecasts of continued increases in sales.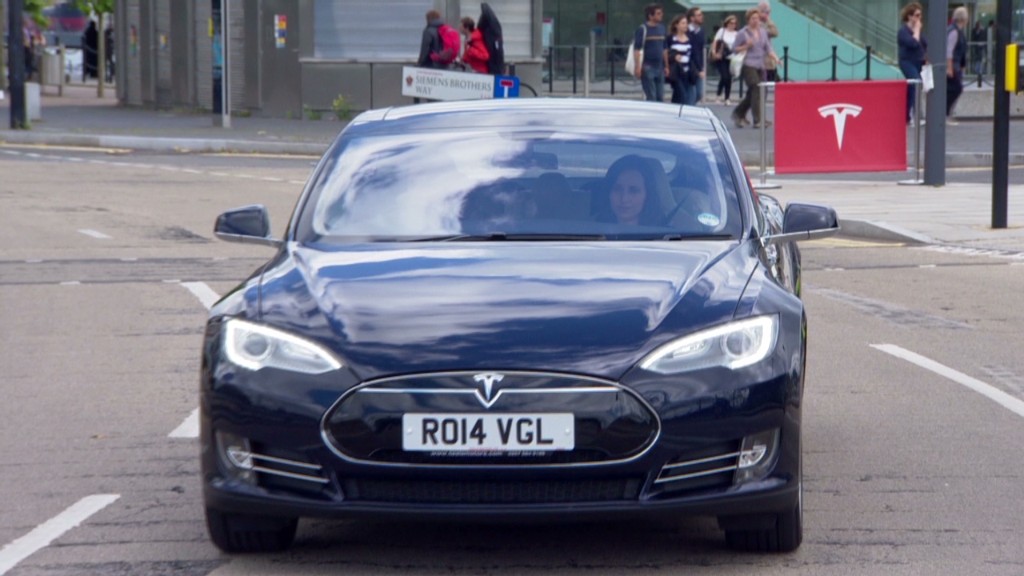 "It's the largest luxury vehicle market in the world, and it's no secret that is where some of the premium European brands make all their money," said Craig Irwin, analyst for Wedbush Securities. "So how Tesla sales are taking shape in China is very important."
Tesla entered the Chinese market this year. Sales in China are helped by a subsidy of between $5,780 to $9,900 for buyers of electric cars.