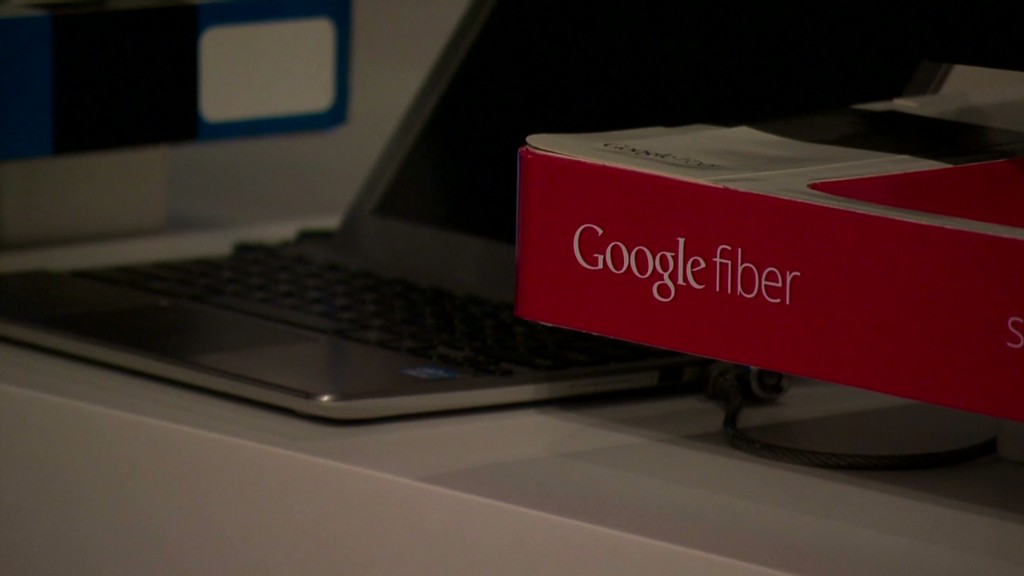 Google's ultra-high speed Internet service is expanding again.
The city of Overland Park, Kan., approved an agreement Monday night to bring in Google Fiber, following the lead of several other cities in the Kansas City metro area.
Google said it was "thrilled to be working with Overland Park," and though the company still needs to conduct a feasibility study before moving ahead with construction.
Google Fiber delivers Internet speeds of up to 1 gigabit per second. That's 100 times faster than most U.S. connections -- you can download an entire music album in under six seconds at that speed, or a feature-length movie in 38 seconds.
Google Fiber came to Kansas City in 2012, and is now available in a handful of areas around the city. It's also available in Austin, Texas, and Provo, Utah.
Related: Silicon Valley is fed up with slow Internet speeds
Internet service through Google Fiber costs $70 a month, or $120 with TV service. Google is also offering free slower Internet for at least seven years (after a one-time construction fee that ranges between $30 and $300).
The company said in February that it's also exploring plans to bring its network to nine other metro areas: Atlanta, Charlotte, Nashville, Phoenix, Portland, Raleigh-Durham, Salt Lake City, San Antonio and San Jose.
But laying down a fiber-optic network is expensive, requiring operators to dig up an area and lay the cable underground, so Google (GOOGL) isn't likely to take the network nationwide any time soon. The search giant has been negotiating with cities on an individual basis to secure favorable terms and streamlined construction.