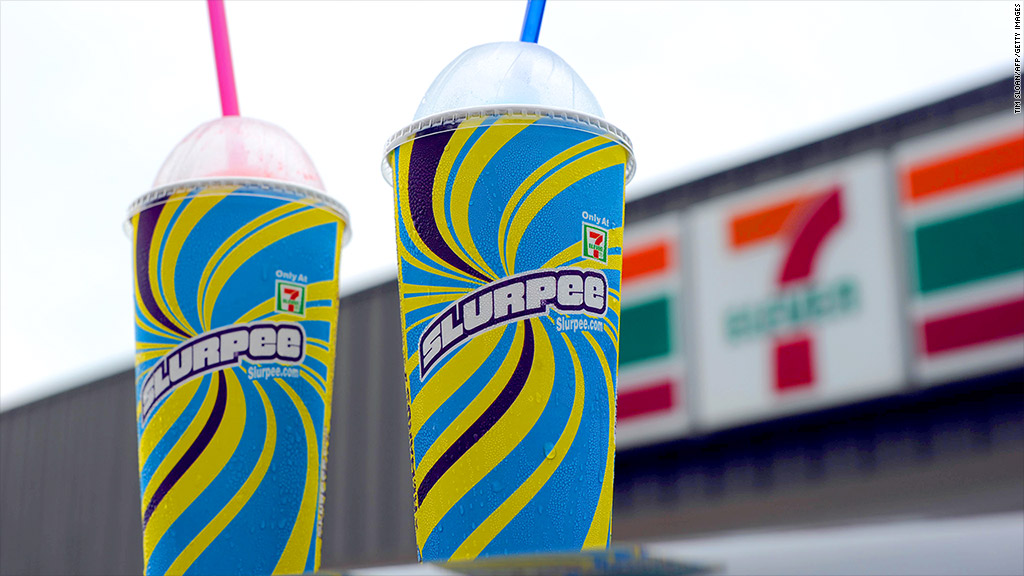 7-Eleven is celebrating its namesake corporate holiday on July 11, otherwise known as 7/11, with a raft of free food.
The chain is handing out free 12-ounce Slurpees on Friday, from 11 a.m. to 7 p.m., available in the usual rainbow of flavors: blue, purple, green, yellow, orange and red.
7-Eleven has doled out free Slurpees on July 11 before. But this year, they're throwing more snacks into the mix for anyone willing to download the store's app.
Related: Feds seize 14 7-Eleven stores in ID theft case
This will entitle them to a free drink or snack on each day for a week, starting with a Big Gulp on July 12, then followed by M&Ms, Grandma's cookies, Hostess Twinkies, Snickers or Twix ice cream bars, Quaker Chewy Yogurt bars and Pillsbury cookies.
The week-long giveaway returns full circle on July 19 to another free Slurpee.