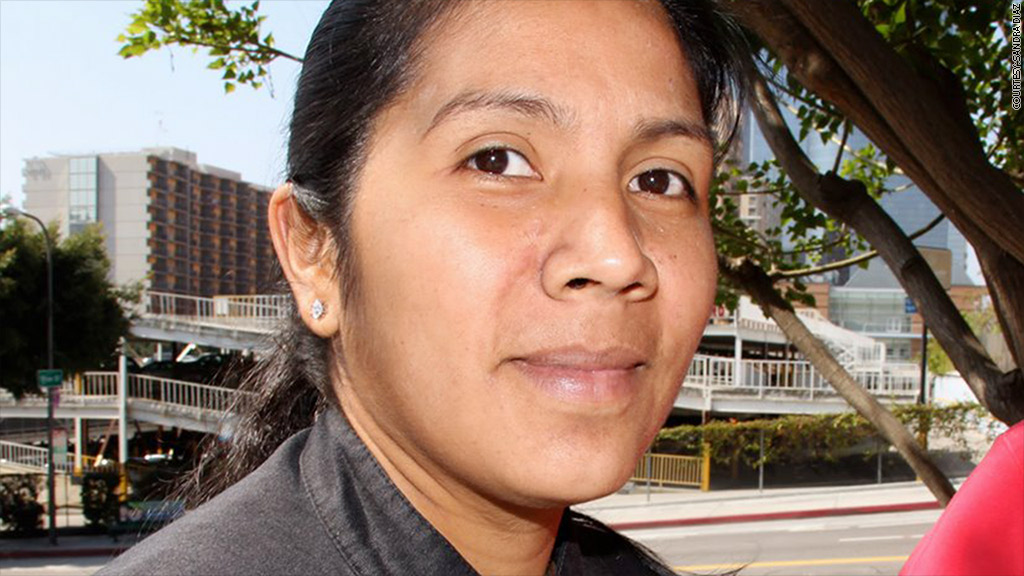 Barack Obama wants $10.10. Seattle got $15.
Now, Los Angeles hotel workers might be outdoing them all with the country's highest minimum wage: $15.37 an hour, thanks to a new city ordinance that is expected to pass by Labor Day.
It would be a boon for Sandra Diaz, and 10,000 workers like her, who keep the hotel industry running in L.A. by cleaning rooms, doing laundry, and working the kitchens.
Fresh off a decision by Seattle's city council last month to raise its hourly minimum wage to $15, L.A. lawmakers say the city's booming tourism should translate to higher wages for hotel workers.
It adds up to busy workdays for Diaz. The 30-year-old mother spends most mornings clearing tables and taking hundreds of dirty plates to the dishwasher at a restaurant in Starwood's (HOT) Westin Hotel near the Los Angeles airport. She's been doing it for 11 years, after finding a job soon after arriving in the U.S. from Mexico.
Diaz's hourly wage is currently $12.16, a full 25% more than the current $9 minimum wage in California.
Related: Beverly Hills Hotel boycott hurting business
But her part time hours don't add up to enough pay. To make ends meet, Diaz works a second six-hour shift as a banquet server a couple of times a week at another hotel, earning the $9 minimum wage.
She earns about $25,000 a year from her two jobs.
"After rent, electric, gas, and food there is nothing left over," said Diaz.
She splits rent with her sister's family in Compton, one of L.A.'s poorest neighborhoods.
Her grueling schedule leaves her little time for her 1-year-old son. She's hopeful the new $15.37 proposal will change that.
"It would give me more time with my family and I wouldn't have to be so worried about paying all my bills," said Diaz.
The ordinance has some tough opponents in hotel operators. Some are even in panic mode.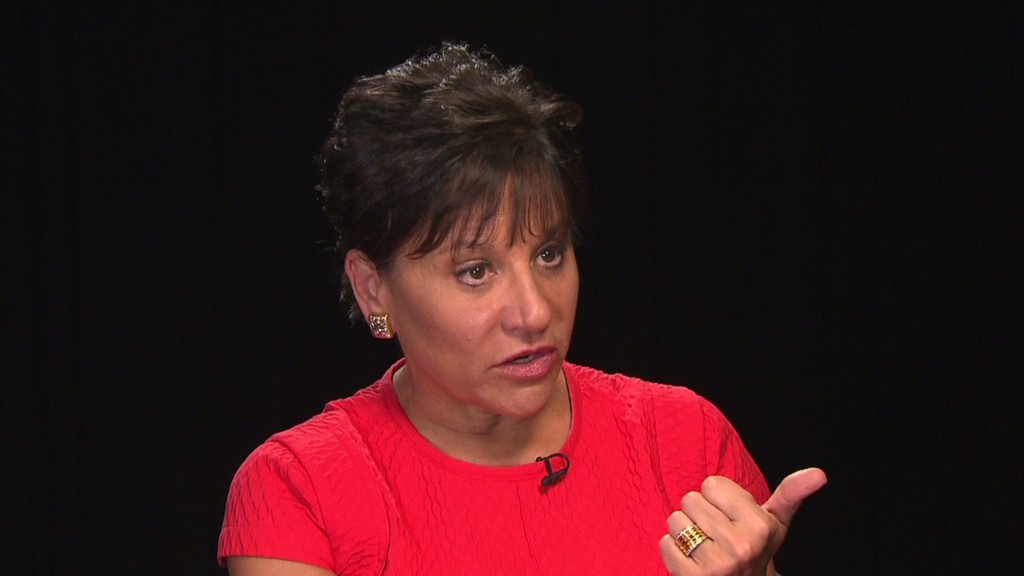 "Smaller hotel owners ... might have to go beyond just cutting services. They might have to close," said Reginald McDowell, acting executive director of hotel trade group, the Hotel Association of Los Angeles.
Related: Seattle $15 wage plan is unfair to me
Hotel operators point to a report from the California Hotel & Lodging Association that shows severe job cuts from the higher wage, which will hurt the L.A. economy.
But proponents say the local economy will benefit, because workers who earn more money will spend more.
"Every time we enact something like this, businesses say the sky is falling and it doesn't," said Roxana Tynan, executive director of the Los Angeles Alliance for a new Economy, an advocacy group.
Tynan points to figures used by LA council members which say the higher minimum wage will bring the Los Angeles economy an additional $70 million in spending.
Diaz, who's hustling between the two jobs, said she'll continue to find ways to make ends meet even if the proposal for a higher minimum wage doesn't become a reality.
Mostly though she hopes to spend more time with her son.
"I don't want to miss seeing him grow up," she said.