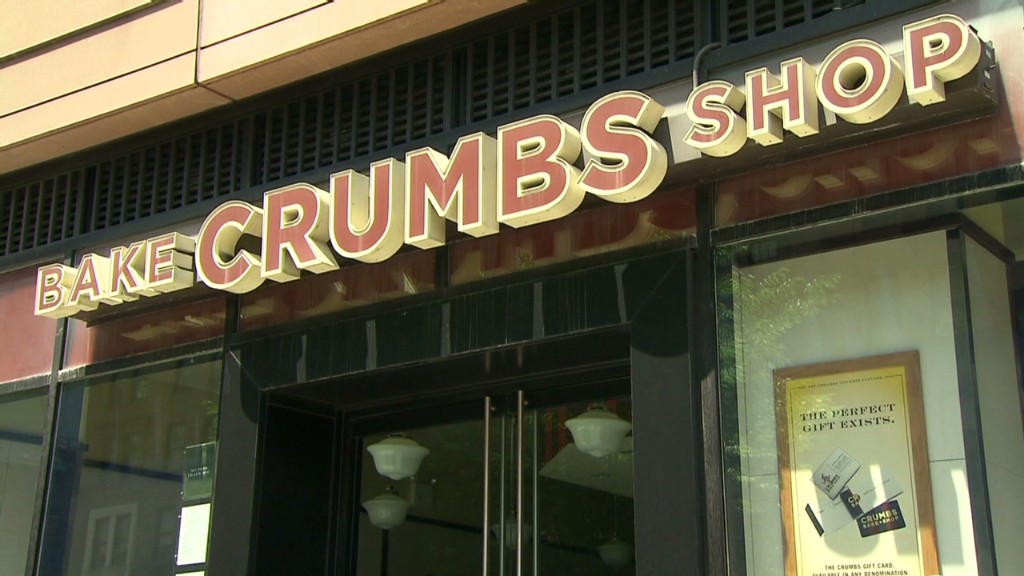 Crumbs may not be falling apart after all.
A group of investors including CNBC host Marcus Lemonis are preparing a bid to save the high-end cupcake chain, according to the business news network. In an online post, Lemonis said he would discuss the plans on Friday.
He had been posting hints on his Twitter account that Crumbs would rise again. "Not so fast," he wrote in response to one headline about the chain's demise. "Not yet" and "stay tuned," he commented on others.
In response, Crumbs (CRMB) CEO Edward Slezak said the company is "pleased to be in talks with various interested parties that are allowing us to pursue all of our options for the business."
The company's stock soared nearly 1,200% -- to 40 cents -- on the news. It had traded as high as $3.49 in 2013, but opened at just 3 cents Thursday morning. Crumbs' shares have been delisted from the Nasdaq, but brokers continue to handle trades among themselves.
Crumbs closed all of its stores Monday, but has been struggling for some time. It began closing stores in 2013 amid steep losses. At the end of the first quarter this year, it had 65 locations in 12 states.
--CNNMoney's Chris Isidore contributed to this report