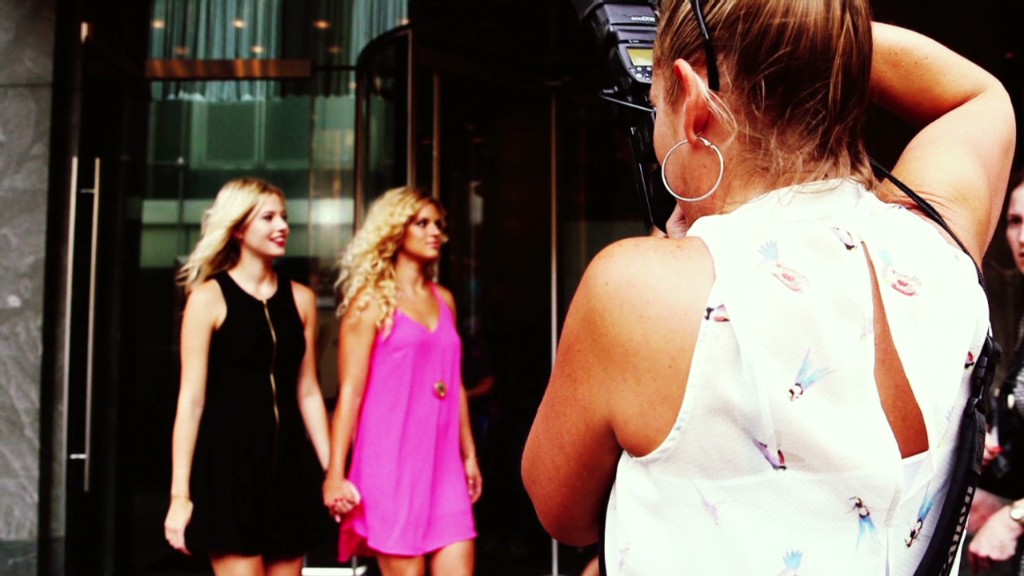 Minibars, room service, and spa days are nice treats for hotel guests, but how about living the life of a superstar for a day?
Some upscale hotels are offering creative packages where guests can bask in the glow of the paparazzi, spend a weekend like a famed secret agent, or recreate the experience of a heroine in a romantic comedy.
At Row NYC, for example, guests can pay $2,500 for a taste of the glamorous world of a celebrity. The hotel's Paparazzi Project package includes one night's stay at the hotel's penthouse suite (named and inspired by famed photographer Ron Galella); hair and make-up done by a team led by a celebrity stylist; and a personal paparazzo to shoot the experience.
The paparazzo, from agency Getty Images, can catalog the guest's celebrity transformation, follow the guest through the hotel, and snap photos of them around Times Square.
"Everyone sees you're being treated like [a celebrity]," said Elizabeth Wilson, a 23-year-old from Kansas City who received the package as a graduation gift from her parents.
Related: How to vacation like an aristocrat
Those looking for a little more mystery can head to Scotland for a James Bond escape.
Over the course of a $2,100 weekend, guests at the Isle of Eriska Hotel, Spa & Island can drive an Aston Martin through the Scottish Highlands to Glencoe, where scenes of Skyfall were shot, and learn how to make the ultimate martini -- shaken not stirred.
They can also ride a speedboat like 007 and tour locations where scenes from The Spy Who Loved Me, From Russia With Love, and other Bond classics were filmed.
Related: 10 vacation experiences of a lifetime
Meanwhile, the Beverly Wilshire in Beverly Hills offers a chance to step into the role that made Julia Roberts a household name.
The hotel's package, starting at $15,000, gives guests the opportunity to be Pretty Woman for a day. Highlights include a stay in the same suite as Roberts' character and a styling trip with a personal shopper along Rodeo Drive for two hours.
For those willing to spend upwards of $100,000, the ultimate package includes a picnic, musical serenade, and special guest appearance by celebrity chef Wolfgang Puck.